Rotary Club 11 ~ St. Louis, MO https://rotarystlouis.org |https://www.Facebook.com/RotarySTL
Ballpark Village | Mike LaMartina, Chief Revenue Officer | March 18, 2021
Representing partnership between the St. Louis Cardinals and The Cordish Company at Ballpark Village – St. Louis, Chief Operating Officer Mike LaMartina is at the helm the $150M entertainment district and recently completed $260M second phase of development. LaMartina oversees the revenue strategy, retail leasing operations, event and property marketing, sponsorship sales, community, and brand partnerships for the development.


A native of St. Louis with over 20 years of nationwide marketing, entertainment, brand strategy and hospitality experience. Mike's connectivity to the business, philanthropic and media community has allowed Ballpark Village
to expand on the premier sports-anchored entertainment destination and position for continued acceleration through the second phase of property growth into a thriving neighborhood in Downtown St. Louis.


Mike serves as an active representative for Ballpark Village with Greater STL Inc, Explore St. Louis and the Cordish Company developed Community Advisory Committee with representatives from the NAACP, SLDC, Hispanic Chamber and SLATE. Mike currently holds Board positions with Girls on the Run St. Louis, the St. Louis Sports Commission, City of St. Louis Workforce Development Board and the American Cancer Society's CEO's Against Cancer St. Louis Chapter.


Prior to Ballpark Village, Mike was Director of Events and Experiences for Entercom St. Louis' cluster of brands; Director of Entertainment and Sponsorship Marketing for experiential and brand agency, Switch in St. Louis and led account direction for brand and entertainment agency, Converge in Los Angeles, CA.


St. Louis Rotary Club Program Introducer & Invocator | March 18, 2021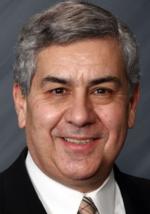 Introducer
Bob Garagiola

Invocator
Helen DiFate
Grant Application Deadline: Rotary Sponsor Must Submit Completed Application to Community Service Committee by 3/18/21
March 18, 2021 Deadline for Rotary Sponsor to Send Completed applications with all signatures and attachments to the Community Service Committee Chairs: Matt Weiss, Tom Keeline and Matthew Maddox.
Meeting Links for March 18, 2021
Register in advance for our March 18, 2021, 12 pm meeting with the InPerson Link Above. Pre-registration closes @ 11:30 am on Wednesday, March 17, 2021. We meet at the MAC Downtown on the second floor in the Missouri Room.
________________________________
Please the Zoom Link below for the St Louis Rotary ZOOM Rotary Meeting on March 18, 2021 at 12 pm :
After registering, you will receive a confirmation email containing information about joining the meeting.


St Louis Rotary Lunch Menu ~ March 18, 2021
St Louis Rotary Lunch Menu: March 18 2021
Romaine & tomato salad w/ Balsamic vinaigrette
~
Mushroom Stuffed Chicken breast w/ Smoked tomato cream
Honey Glazed Carrots
Guests with dietary restrictions, alternative meals are available, but they
must be ordered by no later than 11:30 am on Wednesday, March 17, 2021.
If you don't reserve in advance please do not take a special meal ticket.
Alternative meals may be ordered by emailing the Club
Board Meeting - March 17, 2021
Board Meeting
Noon Wednesday
MAC Downtown
4th Floor
Social - Seamus McDaniel's - March 25, 2021 at 5 pm
Mark your calendar for our Social:


2021 VIRTUAL ST LOUIS ROTARY AUCTION | May 8 - 21, 2021 - Sponsors & Donations Needed
Sponsorship Opportunities
Platinum - $1000
Gold - $500
Silver - $250
Bronze - $100
Donation Items Needed (Not Limited to)
Bowling Alleygations 3-08-21 | Don Klackner ~ Team 1
the annual golf trip claimed the rest of the league. Even the beer buckets stayed quiet, dry, and lonely wondering where Budda and Windish were.


President's Corner 2.0 | Bob Garagiola, Past President
It's Deja vu all over again (Yogi Berra). Not only did I get to substitute for President Kent at our Rotary Luncheon last week, I get to resurrect the President's Corner for this week's PepperBox. So let's see if I've lost anything off my fastball.


I hope that you adjusted all of your clocks as Daylight Savings Time (DST) arrived on Sunday at 2 am. If not, you were an hour late for Mass or Services or appointments yesterday. The origin of this practice in the United States goes back to the Standard Time Act of March 19, 1918. Still, not every state observes DST. Hawaii and Arizona do not. It can be confusing. Set your clocks ahead one hour in the spring and back one hour in the fall. Or, is it vice versa? Just remember the old adage: "Spring ahead, Fall back"!


Newest Rotarian in Frisco, Texas
The newest member of the Rotary Club of Frisco (Texas) is Rob Garagiola, son of Past-President Bob Garagiola. Apparently, all of Bob's stories about the people of Rotary resonated with Rob.

Rob is the Director-Technology Innovation with Southern Glazer Wine and Spirits in Dallas, Texas - but still a loyal Cardinals fan!


E. Tracy Beckette, BG (Ret.),AUS Civilian Aide, Sec. of the Army | March 25, 2021
Current Issues Impacting the Army
March 11, 2021 Zoom Recording ~ Emma Klues |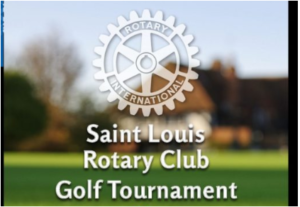 Save the Date: Club 11 Charity Golf Tournament ~ September 1, 2021.