Rotary Club 11 ~ St. Louis, MO https://rotarystlouis.org |https://www.Facebook.com/RotarySTL
OUR MISSION: Connecting the St. Louis region with greenways, making it a vibrant place to live, work, and play.


Great Rivers Greenway is the public agency connecting the St. Louis region with greenways. St. Louisans decided to leave a legacy for future generations by investing in and connecting together some of our region's best assets –
rivers, parks and communities. A vote of the people in the year 2000 created a sales tax that allows us, with lots of partner and citizen input, to build, care for and bring to life the network of greenways, creating healthy habitats and watersheds along the way.


My team and I oversee communications, community engagement, programming and events, outreach and anything else that gets people to live life outside!


St. Louis Rotary Club Program Introducer & Invocator | March 11, 2021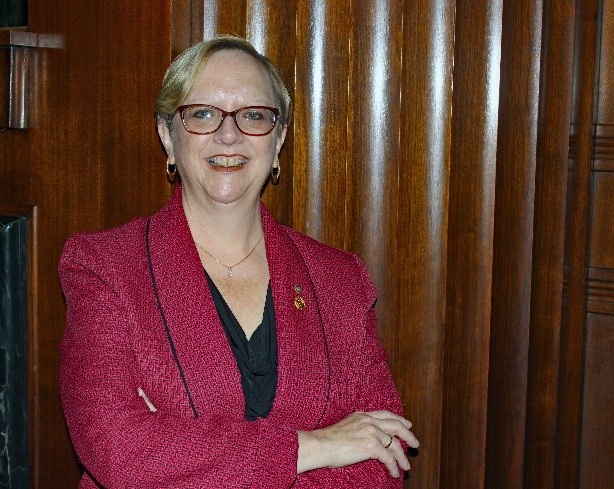 Introducer
Beth Russell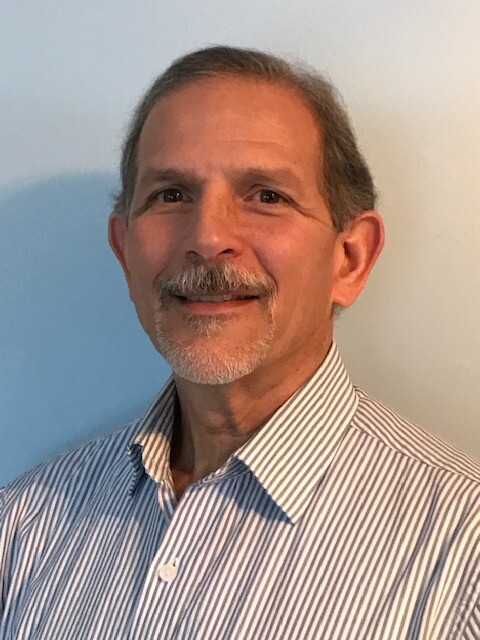 Invocator
Terry Werner
Grant Deadline to Rotary Sponsor: 3/12/21
Each application must be sponsored by a current member of the Rotary Club of St. Louis. Applications must be submitted to the Rotary Sponsor by March 12, 2021.
March 18, 2021 Deadline for Rotary Sponsor to Send Completed applications with all signatures and attachments to the Community Service Committee Chairs: Matt Weiss, Tom Keeline and Matthew Maddox.
Meeting Links for March 11, 2021
Emma Klues, VP of Communications & Outreach
Register in advance for our March 11, 2021, 12 pm meeting with the Zoom Link Above
After registering, you will receive a confirmation email containing information about joining the meeting.


________________________________
Register with this link for our IN PERSON STL Rotary Meeting on March 11, 2021 at 12 pm @ the MAC Downtown:
St Louis Rotary Lunch Menu ~ March 11, 2021
St Louis Rotary Lunch Menu: March 11, 2021
Hearts of Romaine w/ Caesar Dressing
~
Sliced Top Sirloin w/ Cabernet demi
Roasted Red Potatoes, Asparagus
Guests with dietary restrictions, alternative meals are available, but they
must be ordered by no later than 11:30 am on Wednesday, March 10, 2021.
If you don't reserve in advance please do not take a special meal ticket.
Alternative meals may be ordered by emailing the Club
International Women's Day ~ March 8, 2021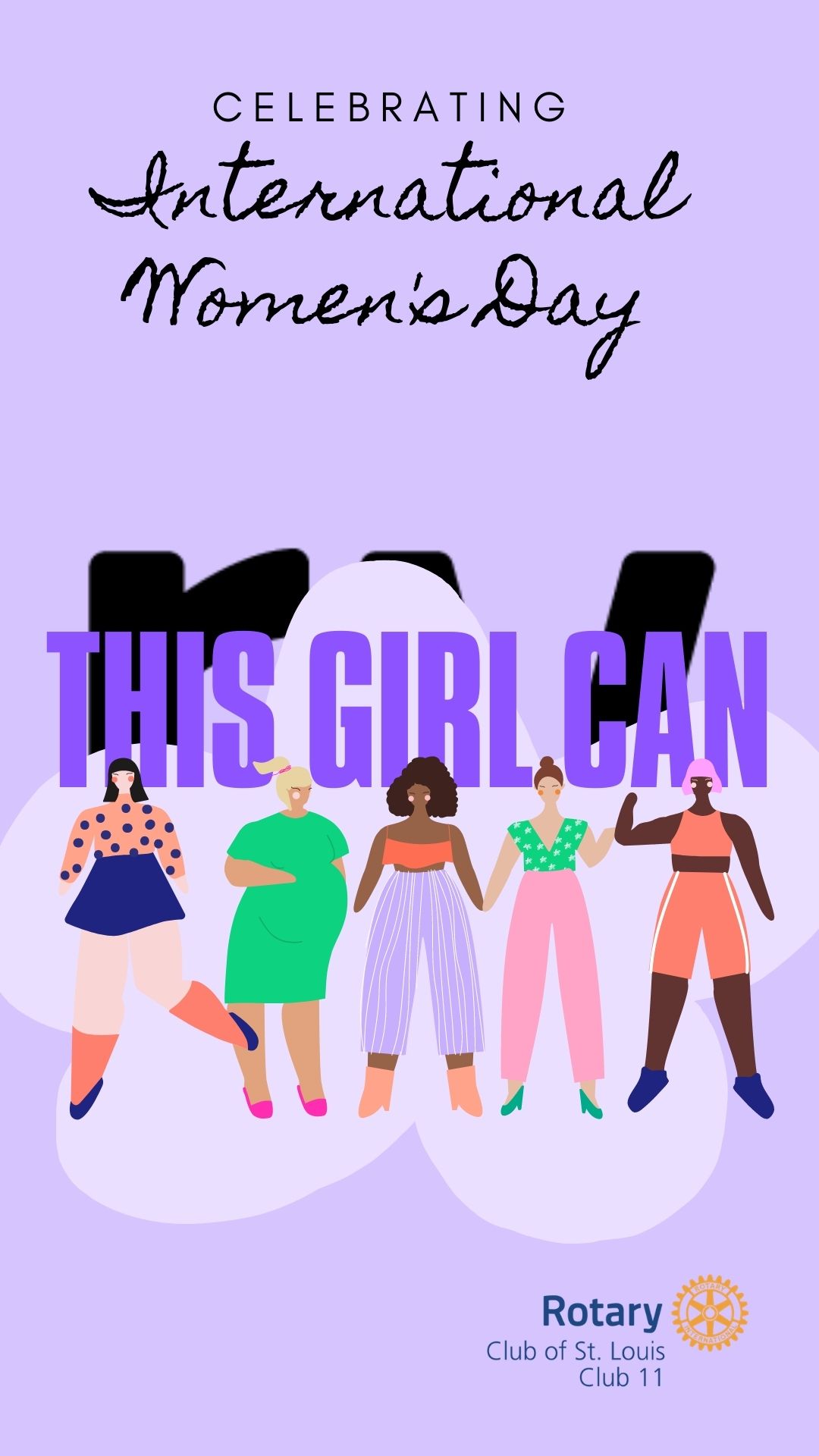 Board Meeting - March 17, 2021
Board Meeting
Noon Wednesday
MAC Downtown
4th Floor
Social @ Seamus McDaniel's - March 25, 2021
Mark your calendar and watch for additional details:


Bowling Alleygations 3-01-21 | Matthew Maddox ~ Team 6
St. Louis Rotary Bowling League | Alleygations Week 24 - March 1, 2021
Last Monday was another fun night of bowling and fellowship at Olivette Lanes!
Terry "Ice-T" Werner had the high game of the night with a 243 scratch. In game three, Ice-T picked up the 2-10 split. His form was just as good as Nelson Burton, Jr.


Don Lorenz had the second high game of 215. Don said he felt like Carmen Salvino. If you don't know who Carmen Salvino is, he is one of the founding members of the PBA. He is 87 years old and still bowling. Carmen lives in Chicago.


ALL are welcome to join our bowling league (which happens to be the oldest bowling league west of the Mississippi!)
Trust me the fellowship and competitive fun are both top notch! If you interested in joining the bowling league or if you know someone else who might be interested, please reach out to Ralph Decker ralph_decker@sbcglobal.net or Matt Weiss harry_weiss73@yahoo.com


(Note: You don't have to be a member of Rotary to join the bowling league.)


3/11/21 Presidential Telegram - Kent Steinbrueck ~
Rotary Club of St. Louis – Club 11
Presidential Telegram
There have
been many songs sung at Rotary Meetings over the years but probably the one
that has been sung the most often it the ROTARY song. Here are the lyrics:


R-O-T-A-R-Y, that spells
Rotary.
R-O-T-A-R-Y, is one big family
From north to south,
and east to west,
He profits most who serves the best,
R-O-T-A-R-Y, that spells Rotary


There are additional
lyrics I am sure but I wanted to put this out there so you will be singing this
song throughout the week.


Ballpark Village | Mike LaMartina, Chief Revenue Officer | March 18, 2021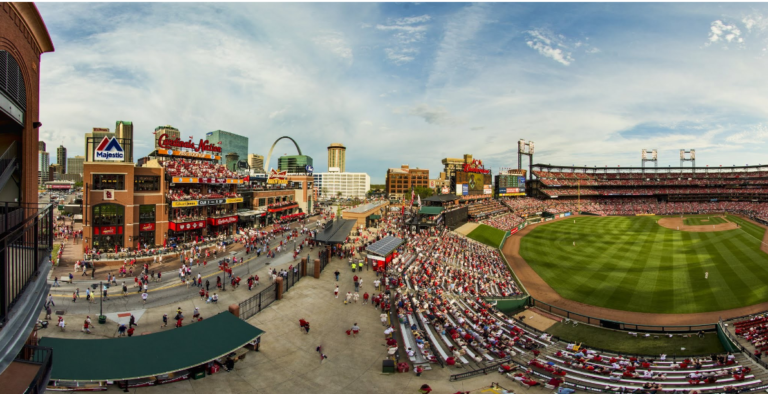 March 18, 2021 @ St. Louis Rotary


March 4, 2021 Zoom Recording ~ Dr. Joel Burken |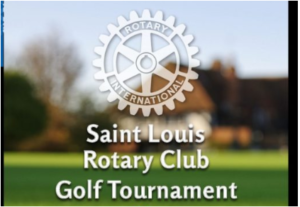 Save the Date: Club 11 Charity Golf Tournament ~ September 1, 2021.