Rotary Club 11 ~ St. Louis, MO https://rotarystlouis.org |https://www.Facebook.com/RotarySTL
Navigating Organizational Transitions | Dale Kreienkamp ~ February 4, 2021
Organizations are in a constant state of transition, e.g. acquisitions, mergers, divestitures, CEO retirements, downsizing, etc., it's how they survive and grow. Organizational leaders often miscalculate the impact of transitions on their staff, which increases anxiety and turnover, productivity decreases, and employees will dis-engage. Looking back, they later wonder what happened and why it didn't work out as planned. Learn about the most frequent mistakes organizations make in transitions, what employees look for and strategies to minimize the negative impacts of change.


Dale Kreienkamp is the President of Thriving Through Transitions, a consultancy focused on helping organizations and individuals successfully navigate difficult transitions and become better through the process. His professional background includes over 40+ years as a Human Resources Executive and Consultant, coaching and guiding leaders. He is a speaker, and the author of How Long, O Lord, How Long? Devotions for the Unemployed and Those Who Love Them
St. Louis Rotary Club Program Introducer & Invocator | February 4, 2021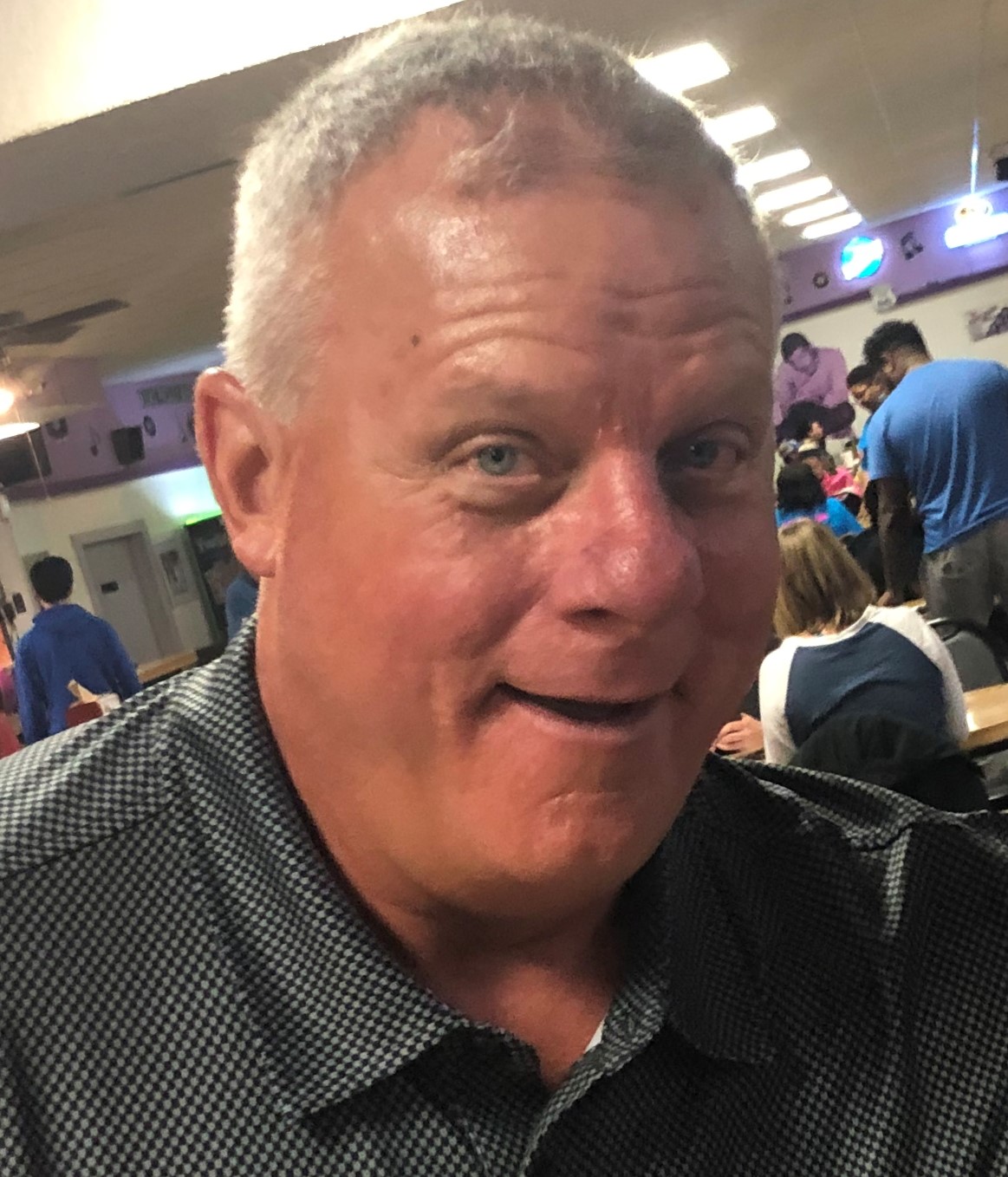 Introducer ~ Don Lorenz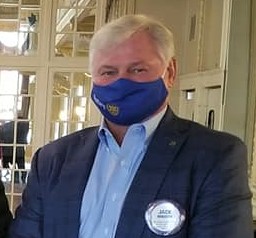 Invocator ~ Jack Windish
Grant Apps & Guidelines Available Now!
St. Louis Rotary Club Board of Directors: July 1, 2020 through June 30, 2021
President: Kent Steinbrueck

President-Elect: Jack Windish

Vice Presidents: Matt Weiss and Mike Mosella

Sergeant At Arms: Bill Piper

Directors: Rebecca Richie, Dan Conway, Mike Regan, Bob Kocher, Tom Keeline, Terry Werner, Katie LaMarsh

Immediate Past President: Bob Garagiola
Thanks to each of you for your leadership and service to St. Louis Rotary Club July 1, 2020 - June 30, 2021!
Meeting Links for St Louis Rotary Club 1-28-21
Navigating Organizational Transitions ~
Dale Kreienkamp
Register in advance for our February 4, 2021, 12 pm meeting with the Zoom Link Above
After registering, you will receive a confirmation email containing information about joining the meeting.


________________________________
Register with this link for our IN PERSON STL Rotary Meeting on February 4, 2021 at 12 pm @ the MAC Downtown:
Lunch Menu ~ February 4, 2021
St Louis Rotary Lunch Menu: February 4, 2021
Romaine & tomato salad w/ Balsamic vinaigrette
~
Chicken Parmesan with marinara sauce ~ Buttered Linguini, Steamed Broccoli
Guests with dietary restrictions, alternative meals are available, but they
must be ordered by no later than 11:30 am on Wednesday, February 3, 2021

.
If you don't reserve in advance please do not take a special meal ticket.
Alternative meals may be ordered by emailing the Club
Here is the St. Louis Rotary Speaker Schedule for February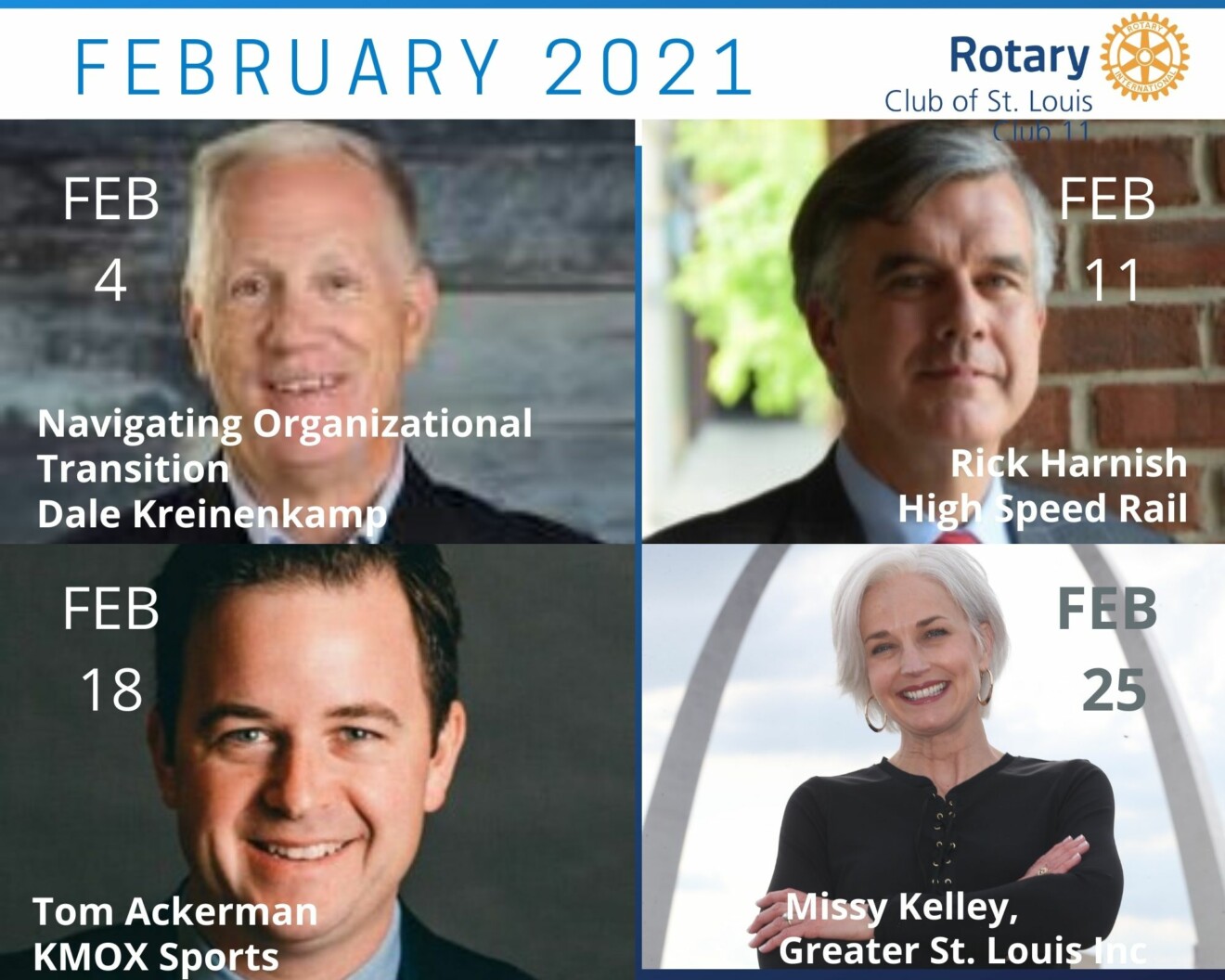 Bowling Alleygations 1-25-21 | Carl Lane ~ Team 2
St. Louis Rotary Bowling League | Alleygations Week 20 (January 25, 2021)
Leonard managed to capture 3 of the top scoring 4 games with his 235 leading all bowlers. Terry bowled a strong 213 but the remaining bowlers could not breach that elusive 200 score. A few failed the 100 mark, but that's another story.


This season has been interesting in many respects. For instance the Lorenz team has steadily improved its standing each quarter going from #4 to #2 to #1 (currently). The Lane team has gone from #6 to #3 to #2 (currently but is continuing to pressure Lorenz for the top spot). Conway (5-6-3) and Jones 3-4-4 have remained largely static whereas the two teams that won the quarters have swooned. Maddox 1-5-5 and Klackner 2-1-6. Perhaps once one has reached the pinnacle the competitive spirit wanes or, more likely, the initial results were just plain lucky.


Many of the Week 20 games were very competitive. Team Lorenz's handicap total topped Team Klackner's by only 10 pins. Conway's Team beat the Jones Team by 27 total pins, and the Lane Team decimated Team Maddox by 69 pins despite the presence of only one bowler.


The standings changed very little with the Conway Team vaulting over the Jones Team for third place (based on their 18 to 2 bashing of Jones.) To be fair it should be pointed out the Jones Team actually averaged 2 (scratch) pins higher than Conway. Just like elections; handicaps have consequences.


Presidential Telegram - Kent Steinbrueck ~ 2/4: Dale Kreienkamp
The Four-Way Test of the things we think, say or do
Is it the truth?
Is it fair to all concerned?
Will it build goodwill and better friendships?
Will it be beneficial to all concerned?
| | | |
| --- | --- | --- |
| | | DEFINITELY WORD TO LIVE OUR LIVES BY |
BE PROUD TO BE A ROTARIAN
ESPECIALLY A ROTARIAN IN THE ROTARY CLUB OF ST. LOUIS
______________________________________________________________
" Every new member changes us a little bit. That person brings a new perspective, new experiences. We need to embrace this constant renewal. We will grow stronger as we learn from new members."




Holger Knaack, Rotary International President 2020-21
_____________________________________________________________________
As we have consistently done with our Club and our Meetings, we will continue to follow the guidelines set by the City of St. Louis and the Missouri Athletic Club (our meeting site) while having a safe environment.


As we come out of the COVID 19 this year, let's try to work adding to our membership. If everyone just asks one close friend or business associate, we will be able to grow in 2021.


Pass on information about our club and about Rotary to your friends, send the Pepperbox to them, Like and Share on Social Media. We really do have a great club, let's not be afraid to tell the WORLD.
MAKES ME PROUD TO BE A ROTARIAN IN THE ROTARY CLUB OF ST. LOUIS
We were back on track with a speaker in person at the Missouri Athletic Club. Bill Clevlen did a great job of entertaining and selling his book simultaneously. Bill for years had a segment on the Frank O. Pinion Show where he talked about things in this world that he found amusing. Now he has written a few books, the most recent being, Finding the American Dream. He spoke of how many that have come from very modest upbringings have found their dream and were able to live it out. Fascinating. BTW – down to 51 cards.


Save the Date: St Louis Rotary Charity Golf Tournament ~ 9-1-2021
Mark your calendars now and plan to attend!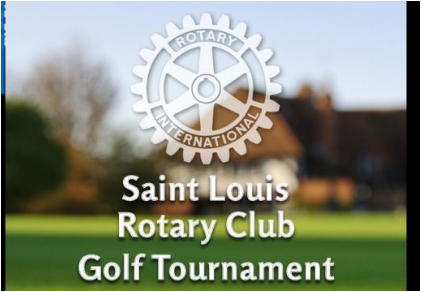 Rick Harnish, E.D. High Speed Rail Alliance | February 11, 2021
Rick Harnish, Executive Director
High Speed Rail Alliance 2001 – Present
Rick Harnish co-founded the High Speed Rail Alliance in
1993 with a passion for revitalizing the region he grew up in,
lives in, and loves.


The Alliance builds the political will for systemic change by advocating for integrated rail and transit networks connected by 200+ mph high-speed lines. By connecting
cities, towns and airports, the high-speed trains will dramatically expand economic opportunities and slash carbon emissions.


A native of the Chicago area, Harnish has been MHSRA's executive director since 2001. His perspective on trains and transportation policy has appeared in
Bloomberg, the Wall Street Journal, USA Today, Politico, Governing, the Chicago Tribune, Chicago Magazine, Crain's Chicago and many other publications, in addition to various NPR programs. He has achieved notable successes and progress in MHSRA's three focus areas: advocacy, education, and research.


Harnish's work is informed by his strong commitment to researching and learning from global best practices. He has ridden high-speed trains—often in the context of leading small groups—in Belgium, China, England, France, Germany, Italy, Japan, South Korea, Spain, and Turkey, and he draws on a global network of colleagues with expertise in trains and transportation policy.


St Louis Rotary Club Moments
Zoom Recording Bill Clevlen | Finding the American Dream