Rotary Club 11 ~ St. Louis, MO https://rotarystlouis.org |https://www.Facebook.com/RotarySTL
State of the Economy 2021 Edition | Juli Niemann, CFA ~ January 14, 2020
Juli Niemann has worked in the financial services industry for nearly 50 years, and her extensive experience in this industry has given her the perspective and skill to manage the risk in investing. Investors cannot control the range of the returns available and set the markets. However, through careful analysis and proper balancing, they can control the risks in their individual portfolios.
It is Juli's task to know and understand your unique needs and concerns, to monitor changing circumstances, and to build and maintain a portfolio to satisfy your objectives.


Juli graduated with a Bachelor of Arts degree from Fontbonne College, and from the University of Missouri-St. Louis with an MBA in Finance. As a Chartered Financial Analyst, Juli is a current member and former president of the CFA institute in St. Louis.
Outside of the office, Juli remains active in the community as a member of many organizations, including the University City Pension Board, the Metro Children's Theater Company, Parents as Teachers, the Missouri Women's Forum, St. Louis Culinary Society, Women's Democratic Forum, St. Louis Forum, Focus St. Louis, Girl Scouts of Eastern Missouri, and the Mary Ryder Home.
1-14-21 Introducer & Invocator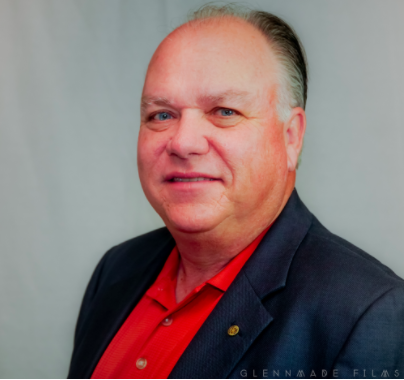 Introducer, Kent Steinbrueck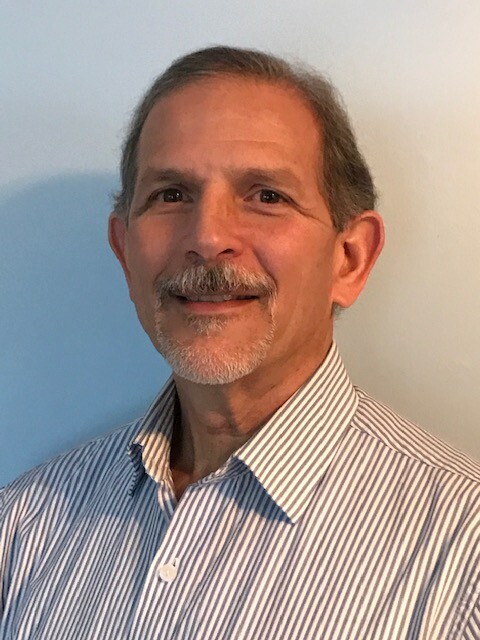 Invocator, Terry Werner
Dear Fellow Rotarian,
From yesterday's election* of Officers and Directors, there was a tie between two candidates for the second Active Vice President, Jeromy Fritz and Bill Piper.
According to Section 3 of our Club's By-Laws,
"In case of a tie for any Officer or for either term of Director, the election tellers shall advise the Board of Directors and a run-off election shall be held by ballot at the next regular Club meeting."
Given the pandemic's impact on our Club and the number of Zoom attendees at our weekly meeting, this run-off election will be held by e-mail ballot.
Please send in your vote for one candidate to joanh@rotarystl.org by 11am on January 14, 2021 for:
Jeromy Fritz OR Bill Piper
Thank you
Bob Garagiola
Nominating Committee Chair
*January 7, 2021
St. Louis Rotary Club Election Results 2021-22

President: Jack Windish
1st Vice President: Richard Warriner
Active Vice Presidents: Rebecca Richie and *TBD - (Runoff)
Sergeant At Arms: Michele Goad
Directors: Tom Keeline, Pete Milne, and Matt Weiss
Meeting Links 1-14-21
Register in advance for our January 14, 2021, 12 pm meeting with the Zoom Link Above
After registering, you will receive a confirmation email containing information about joining


_______________
Register with this link for our IN PERSON STL Rotary Meeting - It is January14, 2021 at 12 pm @ the MAC Downtown:
Lunch Menu ~ January 14, 2021
Tossed salad w/ Creamy Herb Dressing
~
Bacon Wrapped Meatloaf ~ Smashed Red Potatoes ~ Green Beans
Guests with dietary restrictions, alternative meals are available, but they
must be ordered by no later than 11:30 am on Wednesday, January 13, 2021

.
If you don't reserve in advance please do not take a special meal ticket.
Alternative meals may be ordered by emailing the Club
Bowling Alleygations 1-4-21 | Captain Gary Jones ~ Team 5
St. Louis Rotary Bowling League


Alleygations for week 17 (January 4, 20201)


A New Year! First time we have bowled in 2021. It was not pretty. The stock market is up and our bowling scores are down. Hopefully, not a good indication of the coming year. One game of 200, no games over 200. Terry Warner was second with a 187. Maybe we were still suffering from New Years Eve!


Jones team took 20 points from Klackner team. Lane 12 points vs Lorenz 8 points.
Conway 12 points vs Maddox 8 points. Two bowlers had a scratch series over 500, Leonard - 503 and "doc" - 540.


Rotary Club of St. Louis – Club 11
Presidential Telegram
The Four-Way Test of the things we think, say or do
Is it the truth?
Is it fair to all concerned?
Will it build goodwill and better friendships?
Will it be beneficial to all concerned?
BE PROUD TO BE A ROTARIAN
ESPECIALLY A ROTARIAN IN THE ROTARY CLUB OF ST. LOUIS
| | | |
| --- | --- | --- |
| | | "New year — a new chapter, new verse, or just the same old story? Ultimately, we write it. The choice is ours." — Alex Morritt |



Let's try to make 2021 a new chapter, a new verse and not just the same old story. Look to become more involved in our Club in this year. If you are looking for a committee to join or an activity to be involved with, just ask one of the Board Members. As we come out of the COVID – 19 struggle there will a pent-up demand to serve others. Write you own chapter, take the lead.
Zoom Recording St Louis Rotary Annual Business Meeting
History of St. Louis Sport's Business | Ken Weintraub ~ January 21, 2021
Rotary/Ending Human Trafficking around the World
Join in a conversation with KAREN WALKOWSKI


"Rotary/Ending Human Trafficking around the World"


Meeting ID: 860 4813 3799


Rotary District 6060 Ambassadorial Scholarship Opportunity
Ambassadorial Scholarship $25,000 Offered by Rotary District 6060
Rotarians and relatives of Rotarians are not eligible to apply for a Rotary scholarship. However, members of Rotaract clubs are eligible and encouraged to apply, provided that they meet all other eligibility criteria.


They are available only to applicants whose field of study and career plans pertain directly to one or more of the following seven humanitarian focus areas:
1) Peace and conflict prevention and/or resolution


Jennifer Jones - January 27, 2021 | Save the Date!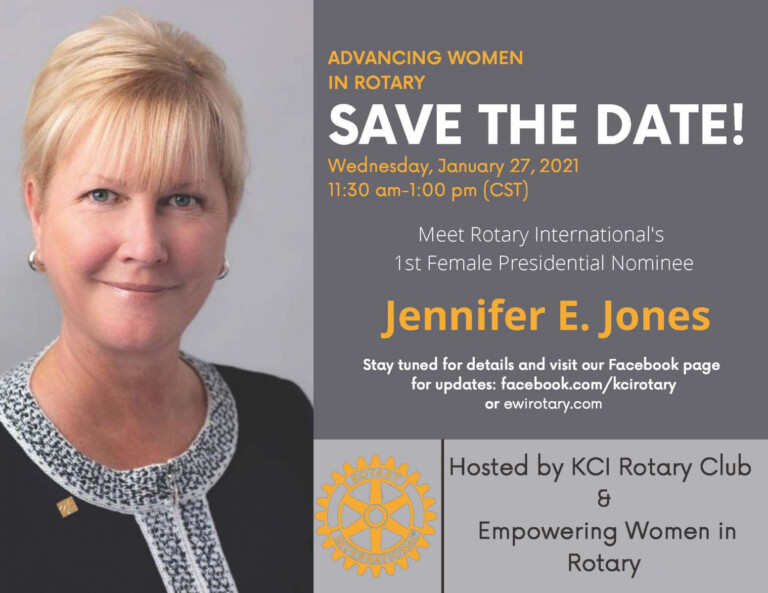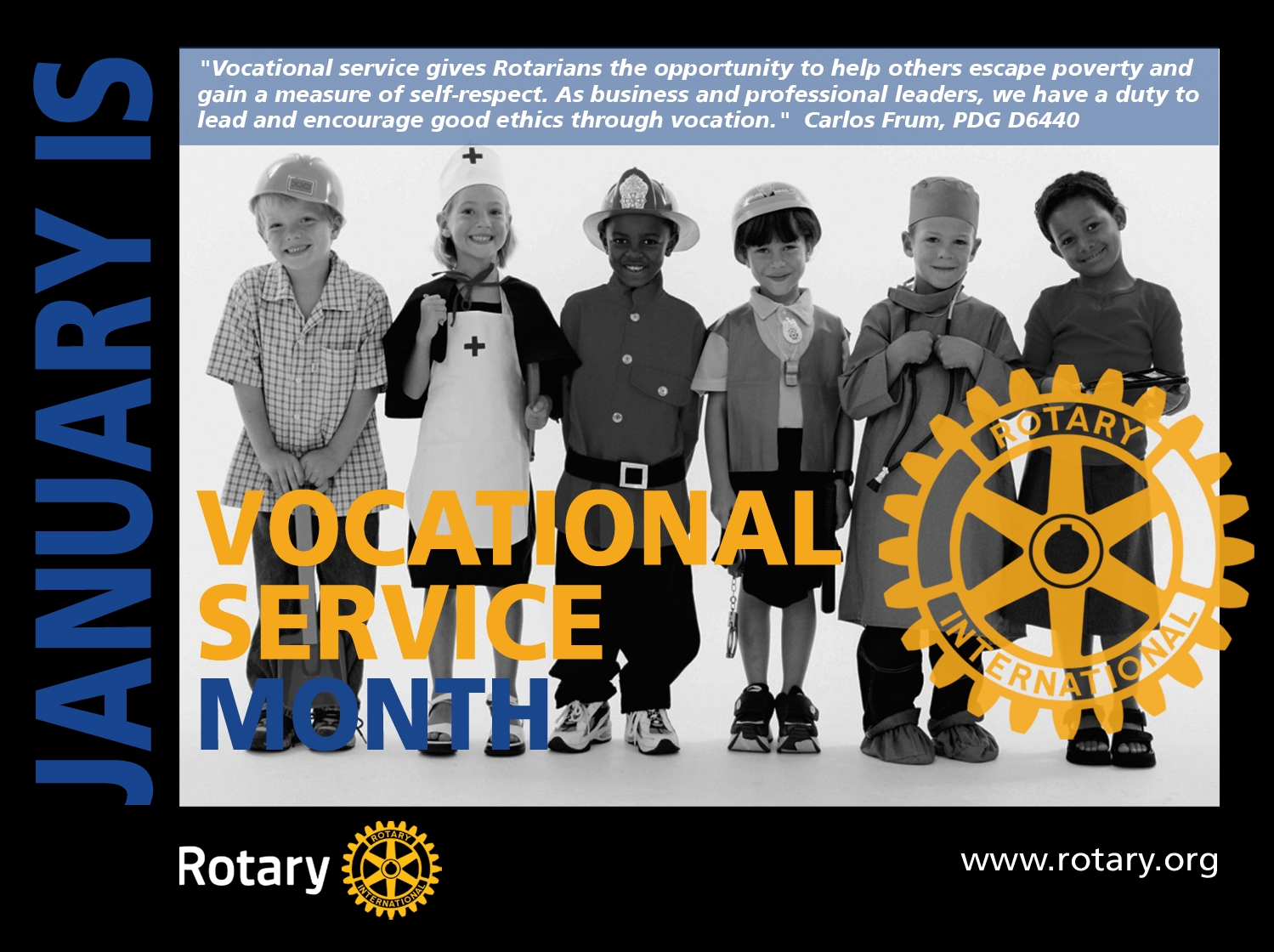 District Conference Week | April 19-23, 2021