Rotary Club 11 ~ St. Louis, MO https://rotarystlouis.org |https://www.Facebook.com/RotarySTL
Happy Holidays ~ No Meeting December 24, 2020
No St. Louis Rotary Club meeting on Christmas Eve: Thursday, December 24, 2020
Merry Christmas! Happy Holidays!
See you on

January 7, 2020

at the Club and on Zoom!


All in One Fund | St. Louis Rotary
As 2020 comes to an end in about 2 weeks, we were all tested in some way during the year. The groups that seem to be tested the most are the non-profits that help so many people in the St. Louis area. They are in desperate need of funding.


Club 11, The Rotary Club of St. Louis, through our Welfare Fund gives funding to these groups through Grants. In order to fund these Grants we ask that you give to the ALL IN ONE fund that goes directly into the Welfare Fund. In addition to this giving we also do other fundraisers, some of which were cut short this year. Thus the need this year to raise as much as possible.


Air Comfort Service and Presort Receive BBB Torch Awards
Congratulations to St Louis Rotary Club members Doc (Gary) Jones and Corey Malone, Air Comfort Service and Jeromy Fritz, Presort!


"BBB TORCH Awards recognize companies and charities committed to exceptional service and high ethics," said Michelle L. Corey, BBB St. Louis President and CEO. "These organizations have truly joined BBB's mission of advancing marketplace trust in an exemplary way, particularly in this extraordinary year. They are role models for other businesses and nonprofits in the community."


Bowling Alleygations 12-14-20 | Captain Carl Lane ~ Team 2
So much for the memory. But I can report Team Klackner clinched the second quarter top spot LAST WEEK. So the rest of the teams are bowling for pride or to enjoy the company of their fellow/fellowwomen(?) bowlers.


Slate of Candidates for the Rotary Club Year 2021-2022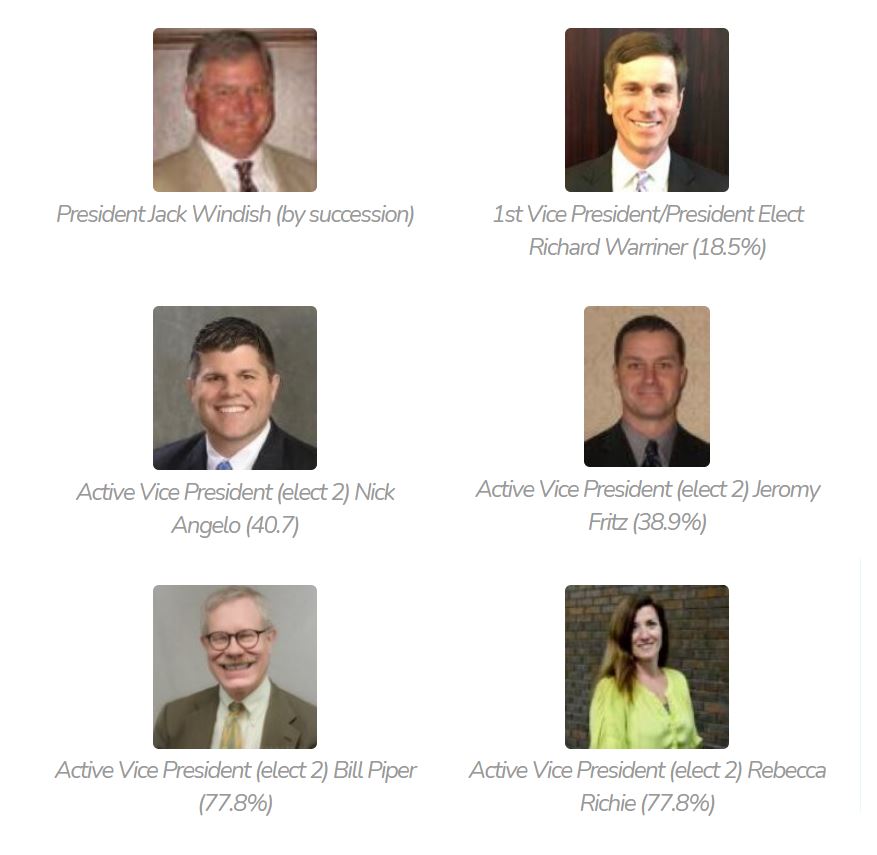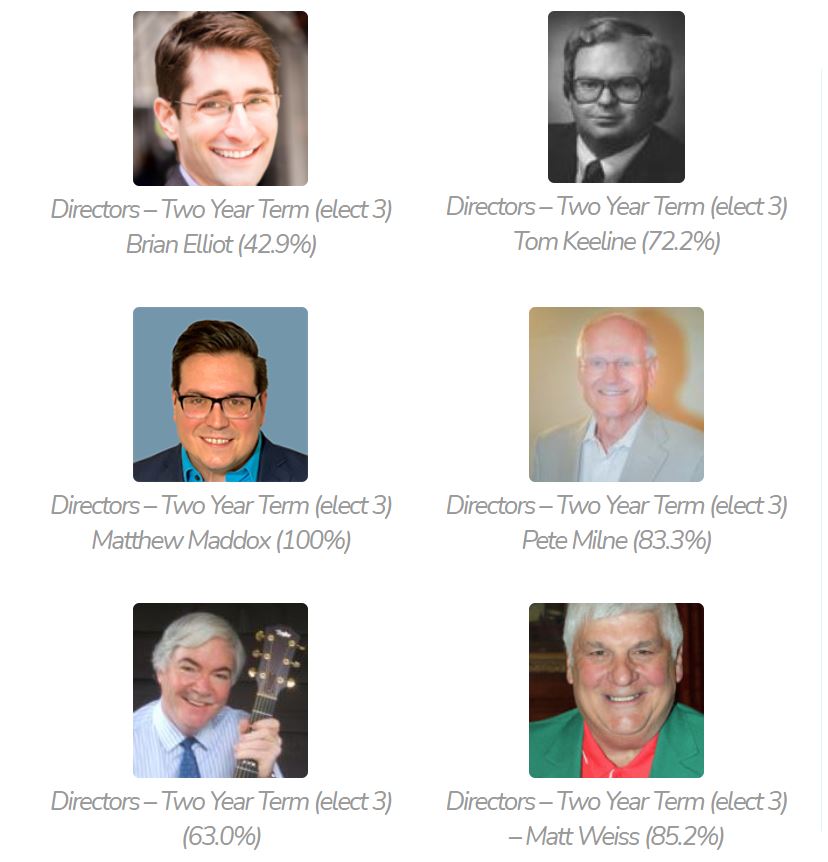 Slate of Candidates from the Nominating Committee
for the Rotary Year 2020-2021
President Jack Windish ( by succession)
1st Vice President/President Elect - Richard Warriner (18.5%)
Active Vice President (elect 2)
Nick Angelo (40.7%)
Jeromy Fritz (38.9%)
Bill Piper (77.8%)
Rebecca Richie (77.8)
Sergeant at Arms (elect 1)
Michele Goad (64.8%)
Doug Lorenz (50%)
Directors - Two Year Term (elect 3)
Brian Elliot (42.9%)
Tom Keeline (72.2%)
Matthew Maddox (100%)
Pete Milne (83.3%)
James Webster (63.0%)
Matt Weiss (85.2%)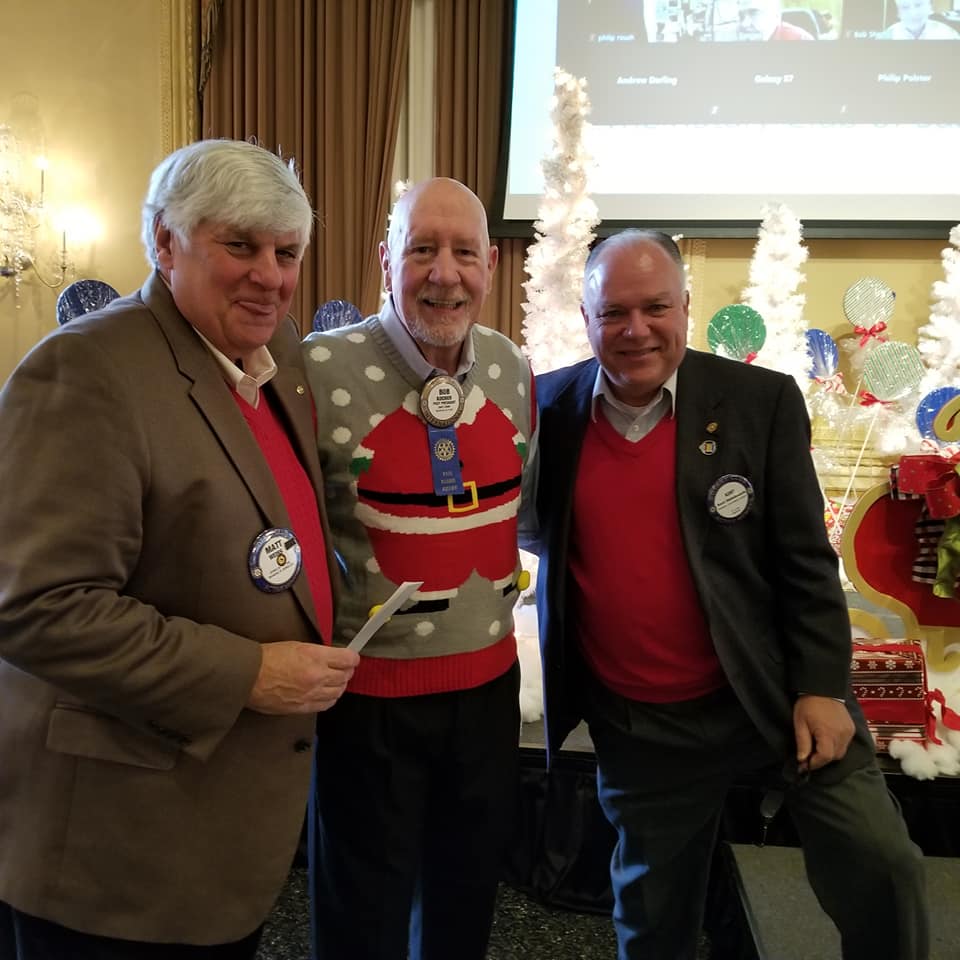 Congrats again to Bob Kocher for winning the 50:50 AND to Matt Weiss! Great guys.....President Kent made the presentation. What a wonderful surprise!!!
Next Pepperbox will be sent Monday, January 4, 2021!!!! Happy Holidays!
Rotary District 6060 Ambassadorial Scholarship Opportunity
Ambassadorial Scholarship $25,000 Offered by Rotary District 6060
Rotarians and relatives of Rotarians are not eligible to apply for a Rotary scholarship. However, members of Rotaract clubs are eligible and encouraged to apply, provided that they meet all other eligibility criteria.


Our District-supported scholarship is available for study in any academic field, but preference is given to those whose field of study is related to one of the areas of humanitarian need listed below:
Presidential Telegram - Kent Steinbrueck ~ December 24, 2020
READ THE PEPPERBOX
BE PROUD TO BE A ROTARIAN
ESPECIALLY A ROTARIAN IN THE ROTARY CLUB OF ST. LOUIS
As we have consistently done with our Club and our Meetings, we will continue to follow the guidelines set by the City of St. Louis and the Missouri Athletic Club (Our meeting site) while having a safe environment.
We had our last Rotary meeting of 2020 on December 17th and now look forward to 2021. Our Club, City, State, Country and the World has gone through so much during 2020 and we all pray for a much better year in 2021. Our Club has been through a lot in the last several months including having membership drop due to the pandemic. However, it is promising that we just approved 4 new members to our club and have a couple more in the promising prospect status.
Access Code for Zoom Recording

:

Access Passcode: RE7l@GE=




.
Happy Holidays ~ No Meeting December 31, 2020
No St. Louis Rotary Club meeting on New Year's Eve: Thursday, December 31, 2020
Happy New Years! Ring in the new year: 2021.
See you on January 7, 2020 at the Club and on Zoom!
"The best way to predict the future, is to create it"




~ Abraham Lincoln