Rotary Club 11 ~ St. Louis, MO https://rotarystlouis.org |https://www.Facebook.com/RotarySTL
Automotive Scams ~ Jay Grosman CEO iAutoAgent 12-17-20
Automotive Scams are happening every day! The scary thing is that most of us drive cars and innocent people are losing their hard-earned money on a daily basis to cybercriminals. With the internet and frequent advancements in technology, automotive cyber scams are becoming even more clever. Do you think you could spot an auto scam? You will be surprised! Learn strategies from the CEO and Founder of iAutoAgent, Jay Grosman, on December 17, 2020, at 12pm.


Jay Grosman is the CEO and Founder of iAutoAgent. Using his 25 years of experience in the automotive industry, Jay serves as a consumer advocate on Fox2, and CBS.

He is also on the leadership trust committee for the St. Louis Business Journal as a writer and even auditioned for Shark Tank!


Register

BEFORE NOON

on Wednesday 12-16-20 with the In Person link if attending in person.
Register in

advance

for

this

12:00 PM ZOOM meeting Central Time (US and Canada)

After registering, you will receive a confirmation email containing information about joining the ZOOM meeting
In Memory of Mrs. Gail Lee Knoll ~ Arrangements & Obituary
I would like to pass along the information for Gail Knoll's funeral. Walter and Gail have been together for over 65 years and truly have such a special love. I know Walter thinks so fondly of his Rotarian roots and would love the support through this difficult time. Gail was diagnosed with Stage 4 Cancer just a few months ago and has been fighting with all her strength.
Walter has never left her side, and stayed in her room for days once she was put on hospice care. The doctors believed it would be a matter of hours and instead it was almost 2 days, all of the extended family was able to go and visit. She was fully aware and talking with us until she took her final rest. Sleeping peacefully she left our world.


Bowling Alleygations 12-7-20 | Captain Don Klackner ~ Team 1
This week saw the return to the lanes of some Rotarians that have been missing for a few weeks. Welcome back Terry Werner, Doug & Don Lorenz, and Matt Weiss. The roster was almost complete as we were only missing 2 spots. and healthy 2021.
Although that is exciting news, the bigger news for the evening was the Superhero bowling performance of Don "the Legend" Lorenz. Don started the night out with 10 strikes in a row for a 288 game.
StL Rotary Lunch 12-17-20
Sliced Melon on greens w/ Yogurt/ honey dressing
~
Almond Chicken Breast w/Roasted Garlic cream
Roasted Yukon Gold Potato's,
Spaghetti Squash
Guests with dietary restrictions, alternative meals are available, but they
must be ordered by no later than 11:30 am on Wednesday, December 16, 2020.
If you don't reserve in advance please do not take a special meal ticket.
Alternative meals may be ordered by emailing the Club
Slate of Candidates for the Rotary Club Year 2021-2022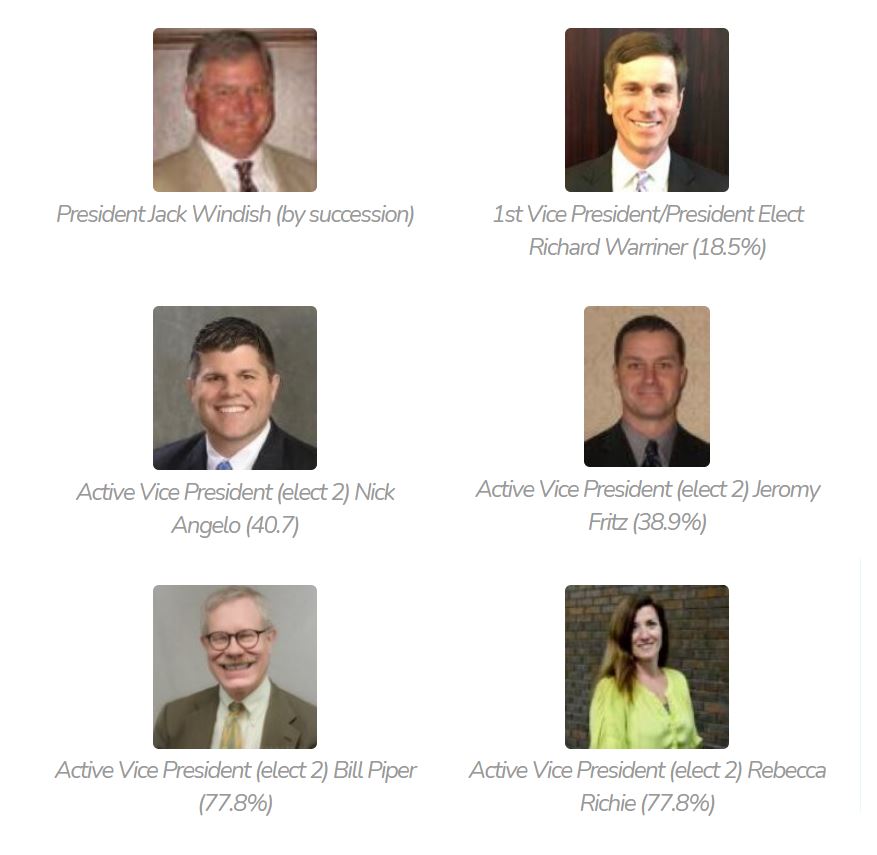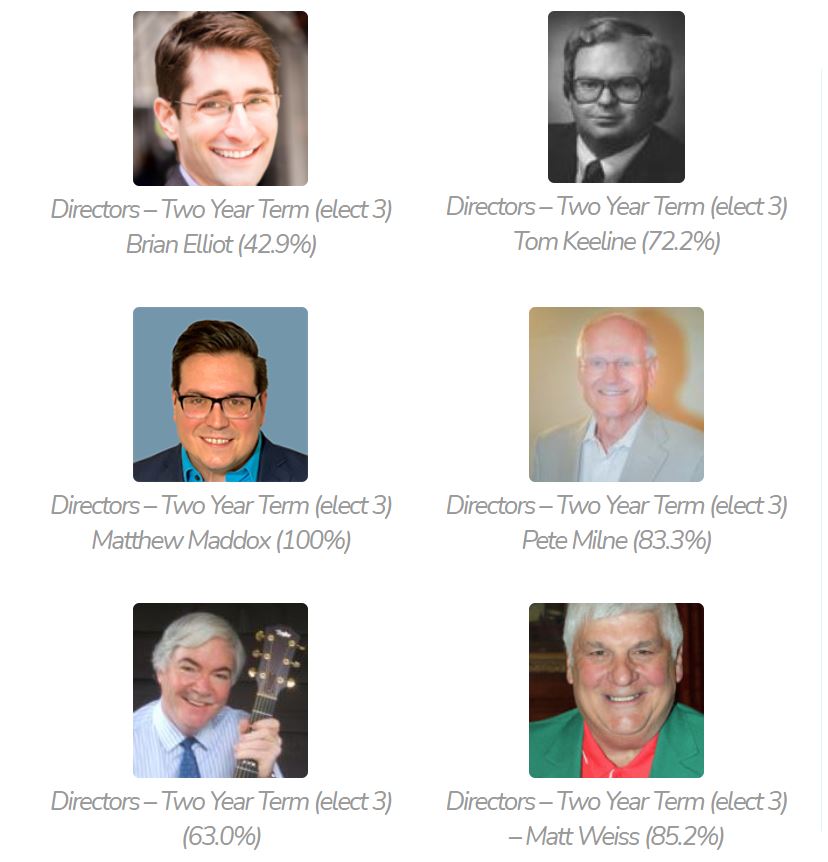 Slate of Candidates from the Nominating Committee
for the Rotary Year 2020-2021
President Jack Windish ( by succession)
1st Vice President/President Elect - Richard Warriner (18.5%)
Active Vice President (elect 2)
Nick Angelo (40.7%)
Jeromy Fritz (38.9%)
Bill Piper (77.8%)
Rebecca Richie (77.8)
Sergeant at Arms (elect 1)
Michele Goad (64.8%)
Doug Lorenz (50%)
Directors - Two Year Term (elect 3)
Brian Elliot (42.9%)
Tom Keeline (72.2%)
Matthew Maddox (100%)
Pete Milne (83.3%)
James Webster (63.0%)
Matt Weiss (85.2%)
Presidential Telegram - Kent Steinbrueck ~ December 17, 2020
Rotary Club of St. Louis – Club 11


BE PROUD TO BE A ROTARIAN


ESPECIALLY A ROTARIAN IN THE ROTARY CLUB OF ST. LOUIS


As we have consistently done with our Club and our Meetings, we will continue to follow the guidelines set by the City of St. Louis and the Missouri Athletic Club (Our meeting site) while having a safe environment.


We are another week closer to kicking out YEAR 2020 and welcoming in YEAR 2021. Not that the turn of the calendar is anything special in changing the world but I think you will all agree 2020 has been a difficult year. Our society has been turned on it's head by COVID-19. I am not the smartest guy in the world but it took me until a couple weeks ago to figure out what COVID meant. We hear it on the news, in conversation and by the top medical people in the world. Corona(CO)Virus(VI)Disease(D). Most of you probably already knew this but to me, until a couple weeks ago, AHHH, the bells went off. Of course!!!


This Thursday, December 17th will be our last meeting of 2020. This last meeting will be held LIVE and via ZOOM. We continue this way until any changes by either the CITY or the MAC.


Board Meeting - December 16th, 2020
Board Meeting
Noon
MAC - Downtown
Rotary District 6060 Ambassadorial Scholarship Opportunity
Ambassadorial Scholarship $25,000 Offered by Rotary District 6060
Rotarians and relatives of Rotarians are not eligible to apply for a Rotary scholarship. However, members of Rotaract clubs are eligible and encouraged to apply, provided that they meet all other eligibility criteria.


Our District-supported scholarship is available for study in any academic field, but preference is given to those whose field of study is related to one of the areas of humanitarian need listed below:
Zoom Recording Frank Viverito | St Louis Sports Commission
Access Passcode: xJXb6?3M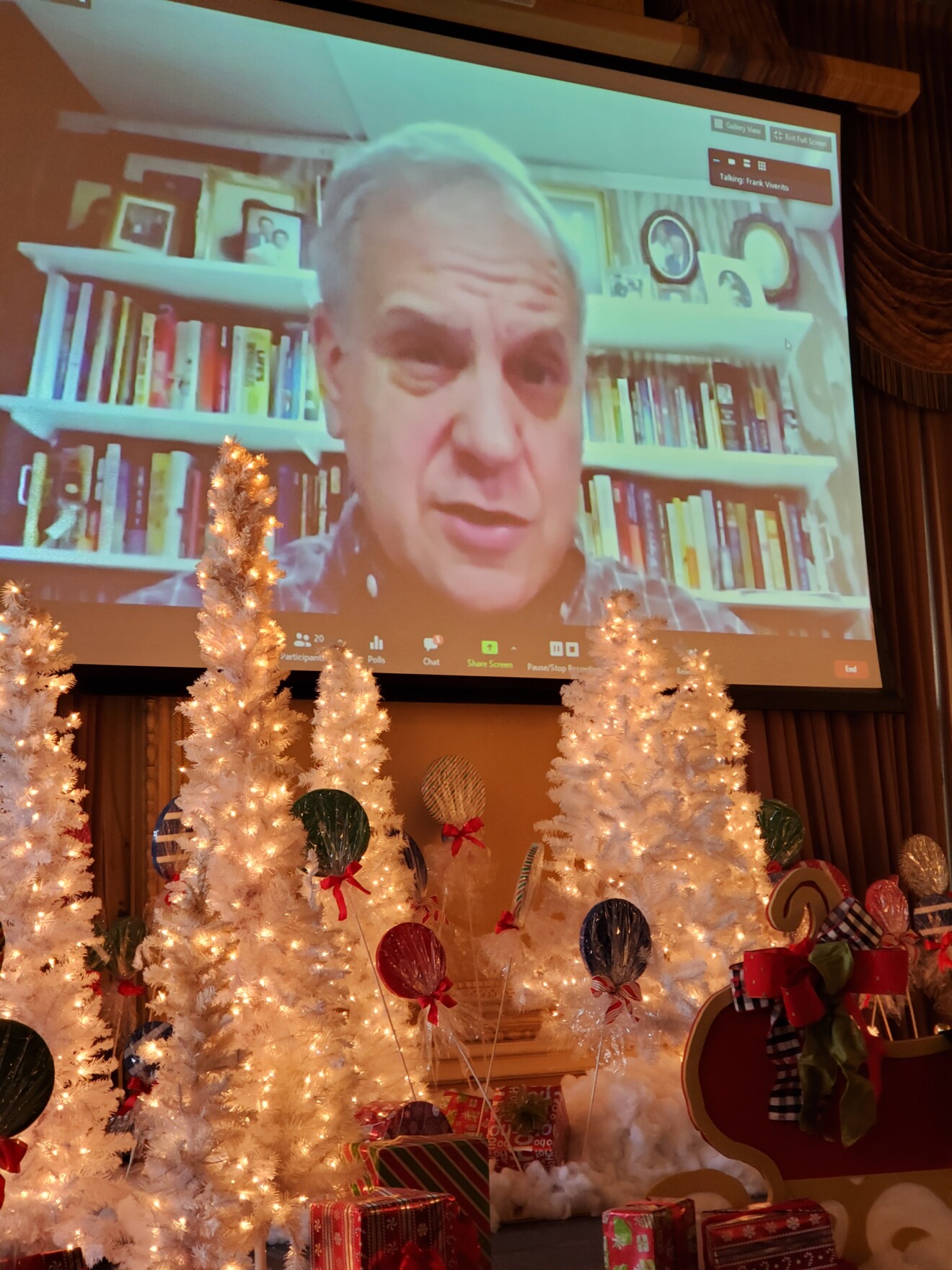 Zoom Recording Frank Viverito | St Louis Sports Commission