Rotary Club 11 ~ St. Louis, MO https://rotarystlouis.org |https://www.Facebook.com/RotarySTL
A. J. Medlock, THE STATE HISTORICAL SOCIETY OF MISSOURI | December 3, 2020
"A. J. Medlock has a master's degree in library and information science from the University of Illinois at Urbana-Champaign and a master of arts in public history from Southeast Missouri State University. Prior to joining SHSMO in October 2017, he worked as an associate historian on the Soldiers Memorial Revitalization Project at the Missouri History Museum.

A lifelong Missourian, Medlock traces his roots in the state to southeast Missouri in 1850."
Register BEFORE NOON on Wednesday 12-02-20 with the In Person link if attending in person.
Register in advance for this 12:00 PM

ZOOM

meeting
Central Time (US and Canada)
After registering, you will receive a confirmation email containing information about joining the ZOOM meeting
Join the St Louis Rotary Holiday Gift Exchange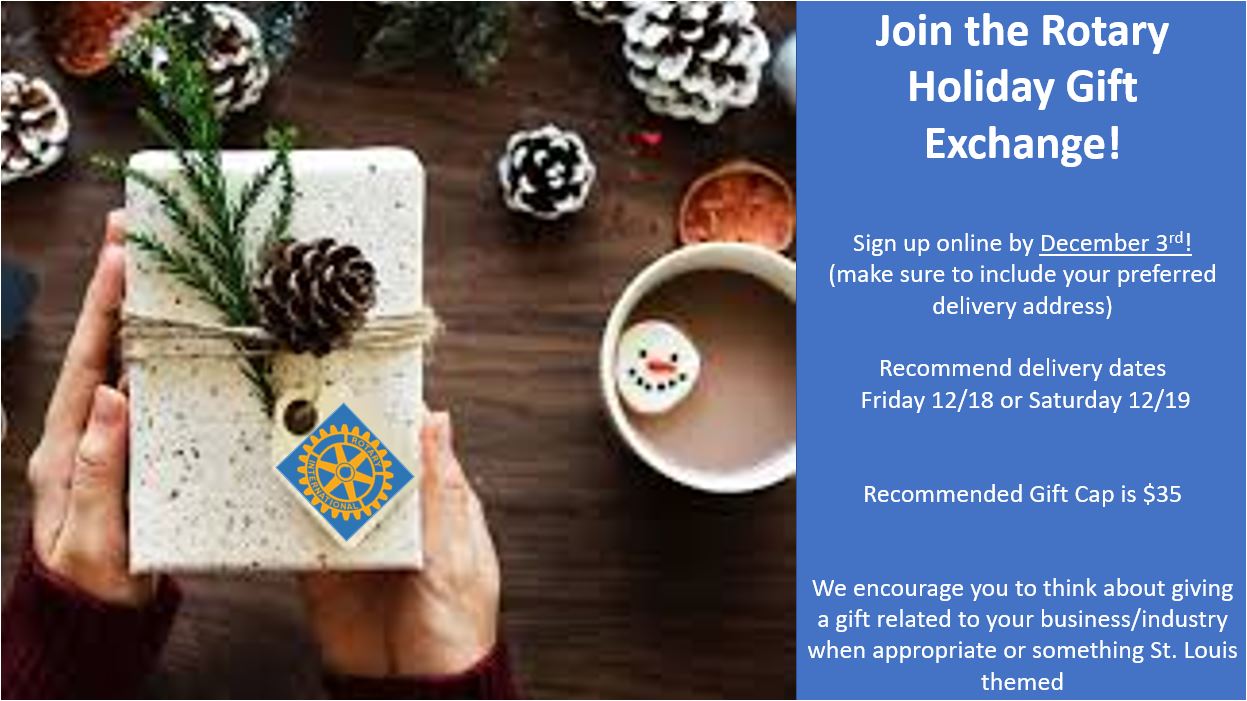 Join the Rotary Holiday Gift Exchange!
Sign up online by December 3rd!
(make sure to include your preferred delivery address)
Recommend delivery dates
Friday 12/18 or Saturday 12/19
Recommended Gift Cap is $35
We encourage you to think about giving a gift related to your business/industry when appropriate or something St. Louis themed.
Bowling Alleygations 11-23-20 | Captain doc Jones ~ Team 5
Three bowlers had scratched series over 500 - "doc", Windish and Klackner.
Team points for last week - Lorenz 16 , Maddox 4 Jones 14, Lane 6
Klackner 19, Conway 1
Klackner's team is in the number 1 spot, 22 points above the pack. The next five teams have a spread of only 11 points. Looks like the other five teams are pretty well matched.
Lunch Menu ~ December 03, 2020
Asparagus Salad w/ Balsamic vinaigrette
~
Sauteed Rainbow Trout w/Toasted Almonds,
Roasted Yukon Gold Potato, Honey Glazed Carrots
Guests with dietary restrictions, alternative meals are available, but they
must be ordered by no later than 11:30 am on Wednesday, December 03, 2020.
If you don't reserve in advance please do not take a special meal ticket.
Alternative meals may be ordered by emailing the Club
Presidential Telegram - Kent Steinbrueck ~ December 03, 2020
READ THE PEPPERBOX

BE PROUD TO BE A ROTARIAN
ESPECIALLY A ROTARIAN IN THE ROTARY CLUB OF ST. LOUIS

As we have consistently done with our Club and our Meetings, we will continue to follow the guidelines set by the City of St. Louis and the Missouri Athletic Club (Our meeting site) while having a safe environment.
As we pass the Thanksgiving Holiday and work our way to Christmas it is a great time to take reflection of what we are thankful for. In these trying times it is easy to get down and think about the negative that this terrible virus has brought to us, but it is important to look at the positives in our lives. Also remember to be close to relatives and close friends that might need us in this time. Give a call to someone that you have not talked to in a while and wish them well during this Holiday Season. In fact, try it more than once, it'll brighten your day and theirs!!!

This Thursday, December 3rd will be our 1st meeting date after Thanksgiving week. This meeting will be held LIVE and via ZOOM. We continue this way until any changes by either the CITY or the MAC.
Program Committee Meeting | ZOOM | December 7, 2020
Program Committee will meet VIA ZOOM on Monday, December 7, 2020
Speaker ~Frank Viverito, President St Louis Sports Commission | December 10, 2020
Attracting, creating and managing major sporting events for the St. Louis region, the organization uses the power of sports to enhance the area's quality of life and generate economic and social benefit for the community.
December is ....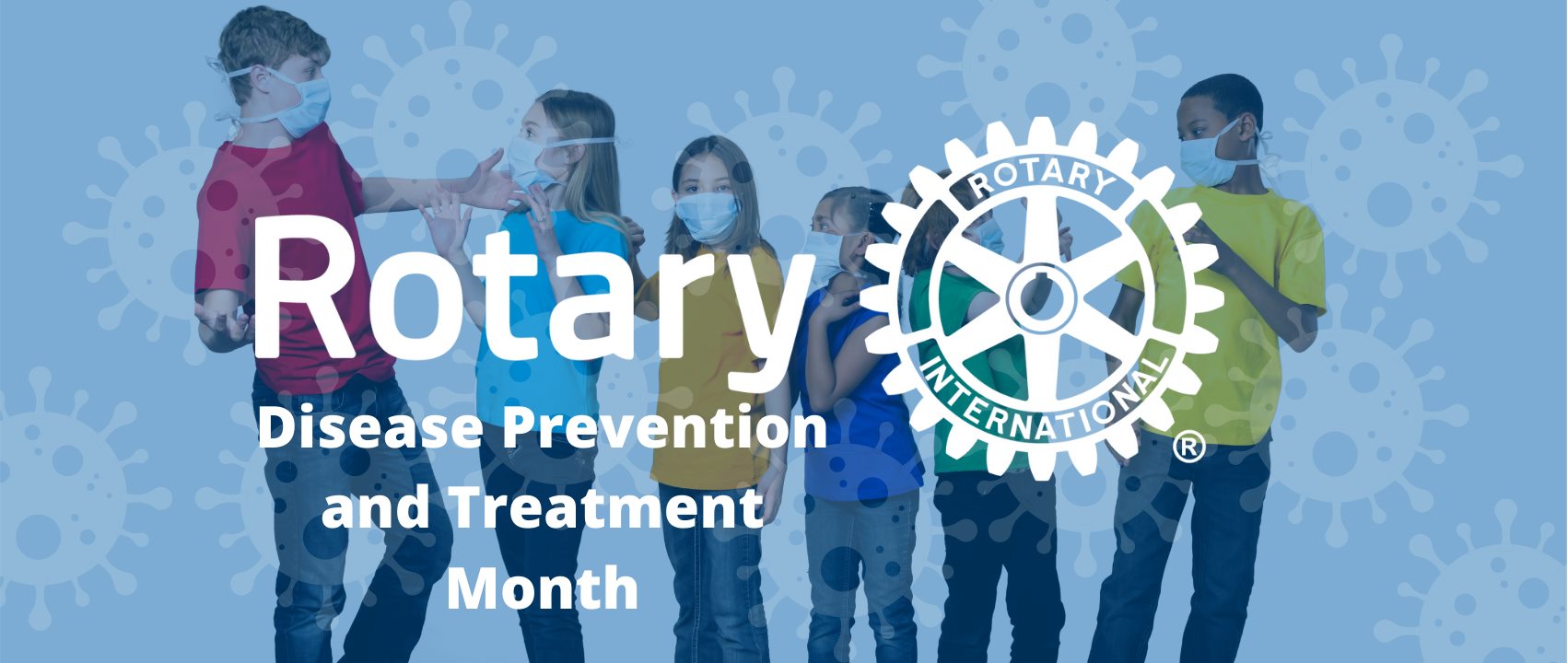 St Louis Rotary Calendar