July 21, 2022 Pepperbox Edition ~ TOP STORY
How to Achieve Educational Equity | Dr. Howard Fields, III, Asst. Supt. HR, Kirkwood School District
International speaker and presenter, Dr. Howard E. Fields, III currently serves as an Assistant Superintendent of Human Resources and Adjunct Professor. He is the author of the new book, How to Achieve Educational Equity, co-founder of Black Males in Education St. Louis (BMESTL) and EduOpenings.com. As an educational thought …


July 21, 2022 | How to Achieve Educational Equity


Please use the In Person Link or ZOOM link to register in advance for our meeting.


St Louis Rotary Lunch Menu ~ July 21, 2022
St Louis Rotary Lunch Menu: July 21, 2022


~ Sliced Pork loin w/ Mushroom Cream... see full menu with link


Guests with dietary restrictions, alternative meals are available, but it must be ordered by 11:30 am on Wednesday, July 20, …


Zoom Recording Anne Klein, First Tee Greater St. Louis ~ St. Louis Rotary | July 14, 2022
Anne Klein, Executive Director of First Tee, Greater St. Louis Zoom Recording First Tee is a youth development organization that enables kids to build the strength of character that empowers them through a lifetime of new challenges. By seamlessly integrating the game of golf with a life skills curriculum, we create …


Glen Echo CC Report | St. Louis Rotary Golf League July 13, 2022
St. Louis Rotary Golf League Outing Report  Wednesday, July 13, 2022 ~Glen Echo Country Club   Glen Echo was the site of our most recent Rotary Golf event and as usual it didn't disappoint. Thanks to Jim Gidcumb, who was our sponsor and host for the day. While everyone had a great time, these folks enjoyed the course a little bit more …


Rotary Club of St. Louis Diaper Bank Drive - July 14 - August 11, 2022
Our club is hosting a Diaper Drive from July 14 - August 11, 2022
Diaper Sizes Needed: Sizes 3-6 and Pull Ups
Bring your Donations to our Thursday lunch meetings!
To Learn More OR Donate Online Visit STLDiaperBank.org


ST. LOUIS ROTARY GOLF LEAGUE TUESDAY, JULY 26, 2022
TEE TIME 1PM
1 Norwood Hills Country Club Dr, St. Louis, MO 63121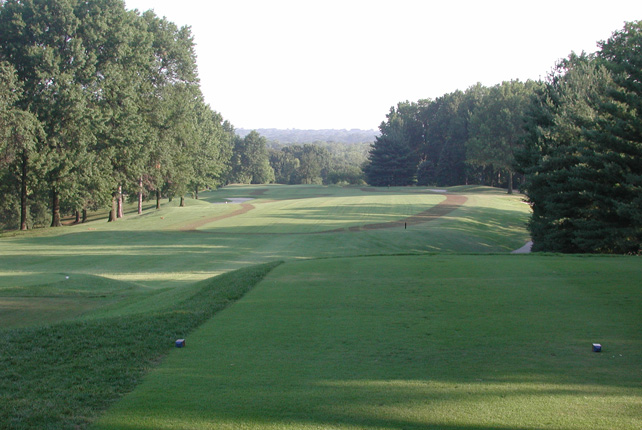 Charity Golf Tournament Sponsorship Opportunities | St. Louis Rotary Club 11
As you know, the major fundraiser for Club 11 is our annual Charity Golf Tournament. This year the tournament will be held on Wednesday, August 31st and I am hoping you might consider supporting this event by being a sponsor. There are various ways in which you could participate which are detailed on the attached flyer You can sign up …


Next Week: Serving Kids in Our Community | Michael Woods, Dream Builders 4 Equity
Serving Kids in Our Community

Michael Woods, Co-Founder & Executive Director of Dream Builders 4 Equity is speaking at St. Louis Rotary on Thursday, July 28, 2022.


Events
Programs
Committee Meetings