May 26, 2022 Pepperbox Edition
Tom Schlafly ~ Microbrewing Industry in St. Louis | May 26, 2022
Tom is a Saint Louis native and entrepreneur, and a fixture in the region's business, civic and charitable communities.He serves on the Boards of Directors of the Legg Mason Partners Equity Funds, which oversees 40 mutual funds with combined assets of approximately $50 billion, and of Citizens National Bank of Greater St. Louis. He is the past Chairman of the …


St Louis Rotary Lunch Menu ~May 26, 2022
St Louis Rotary Lunch Menu: May 26, 2022

Bacon Wrapped Meatloaf/w
May 26, 2022 Meeting Links for St Louis Rotary Club | Tom Schlafly, Microbrewing in St. Louis
Please use the In Person Link to Register in advance for the St Louis Rotary May 26, 2022 meeting.


We meet on Thursday, from 12 pm until 1 pm at the MAC Downtown - 2nd floor, 405 Washington Avenue, St. Louis, MO 63102.


Please use the Zoom Link to …


June 2022 Programs | St Louis Rotary Club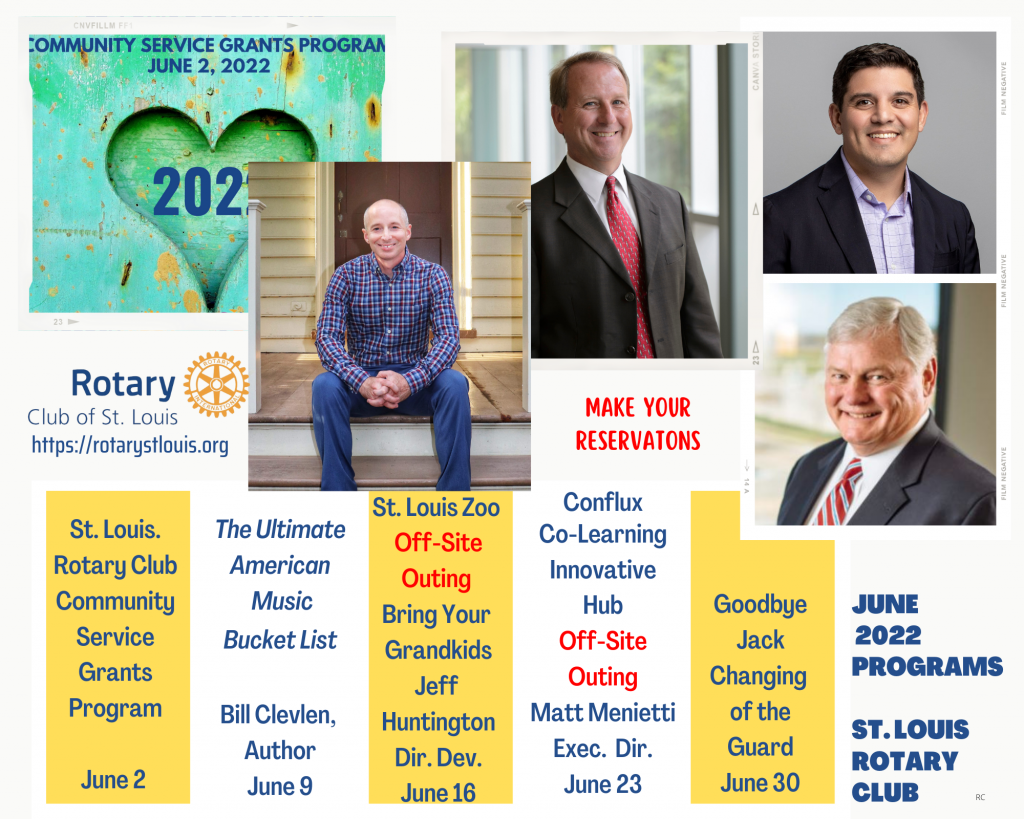 FANTASTIC PROGRAM LINE-UP FOR JUNE 2022!
THE LAST DAY TO REGISTER FOR THE ZOO OUTING IS JUNE 8TH! We are meeting at the McDonnell Center @ River Camp. HERE'S THE LINK:
8TH GRADE AWARD PRESENTATIONS ARE IN PROGRESS...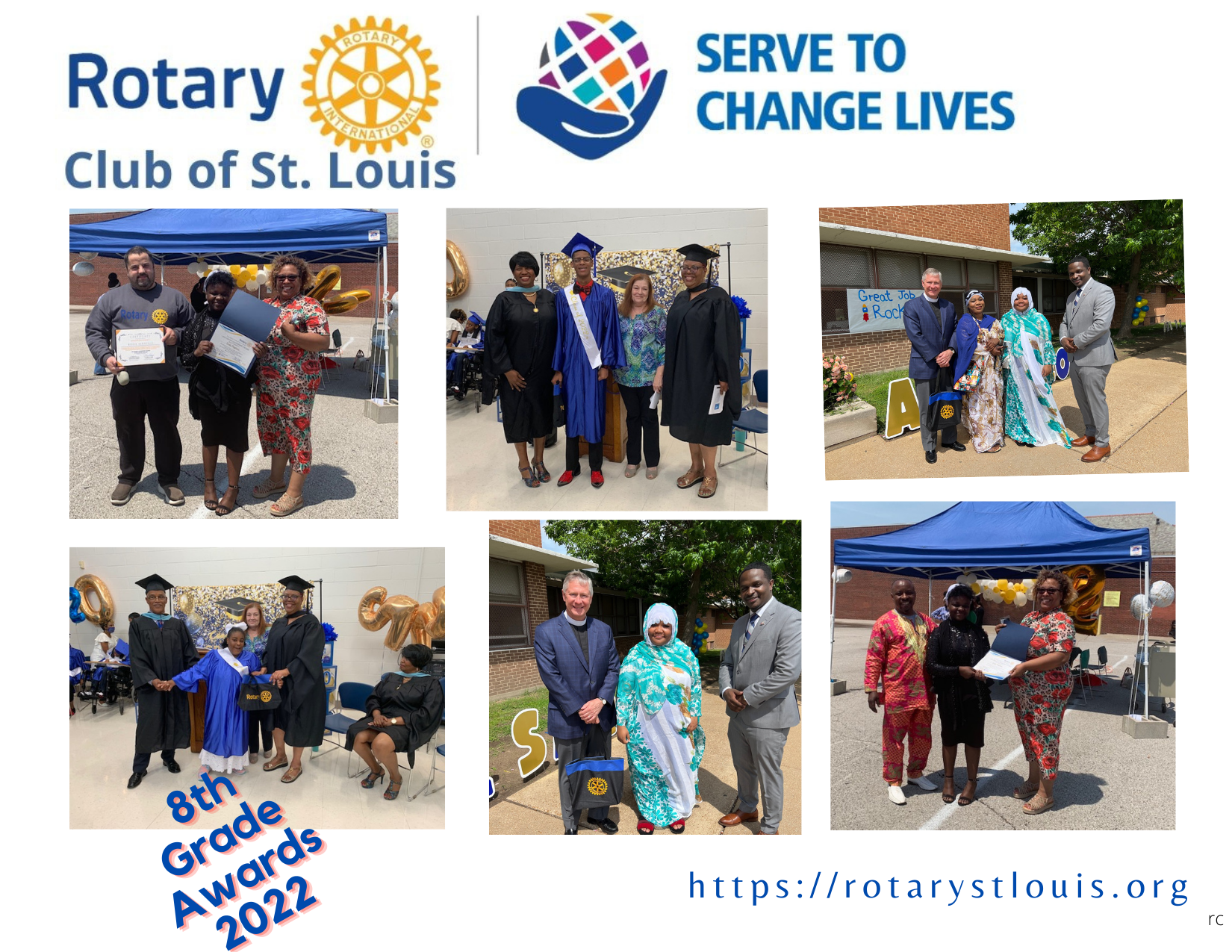 Chad Baker, St. Louis Civilians, presented at Long Middle School on Friday, May 20. David Hodges presented to AESM @ L'Ouverture on Wednesday, May 18, and Rose Cooper presented to Gateway Michael also on May 18. More to follow! Special thanks to Chad Baker and David Hodges who are 1st time presenters.
Ralph Zuke, STL Civilian Rotary Member | Headed to Houston via Baton Rouge
Ralph Zuke

·After doing our part to stimulate the Natchez economy, we bid our host Wanda and Ricky good buy. All I'm going to say is Historic Natchez is absolutely beautiful and the people were so warm and welcoming. Onward to Baton Rouge.
Watch Clio the Muse - Season 2 | Congrats Raffi!
Congratulations to Raffi Andonian, Chair of our St. Louis Civilians Satellite Club:


This is a link to the second season of his TV show: https://cliothemuse.tv/Season2
This season includes an episode with an interview of Brig. Gen. Paul

Tibbets

the IV, who is himself an accomplished Air Force officer and also the grandson of the pilot of the Enola Gay that dropped the world's first atomic bomb.
All 9 episodes are available to view via the link at no charge.


May 26, 2021 Pickleball – Francis Park
5300 Donovan Avenue – St. Louis, MO 63109
Bring your own paddle and equipment.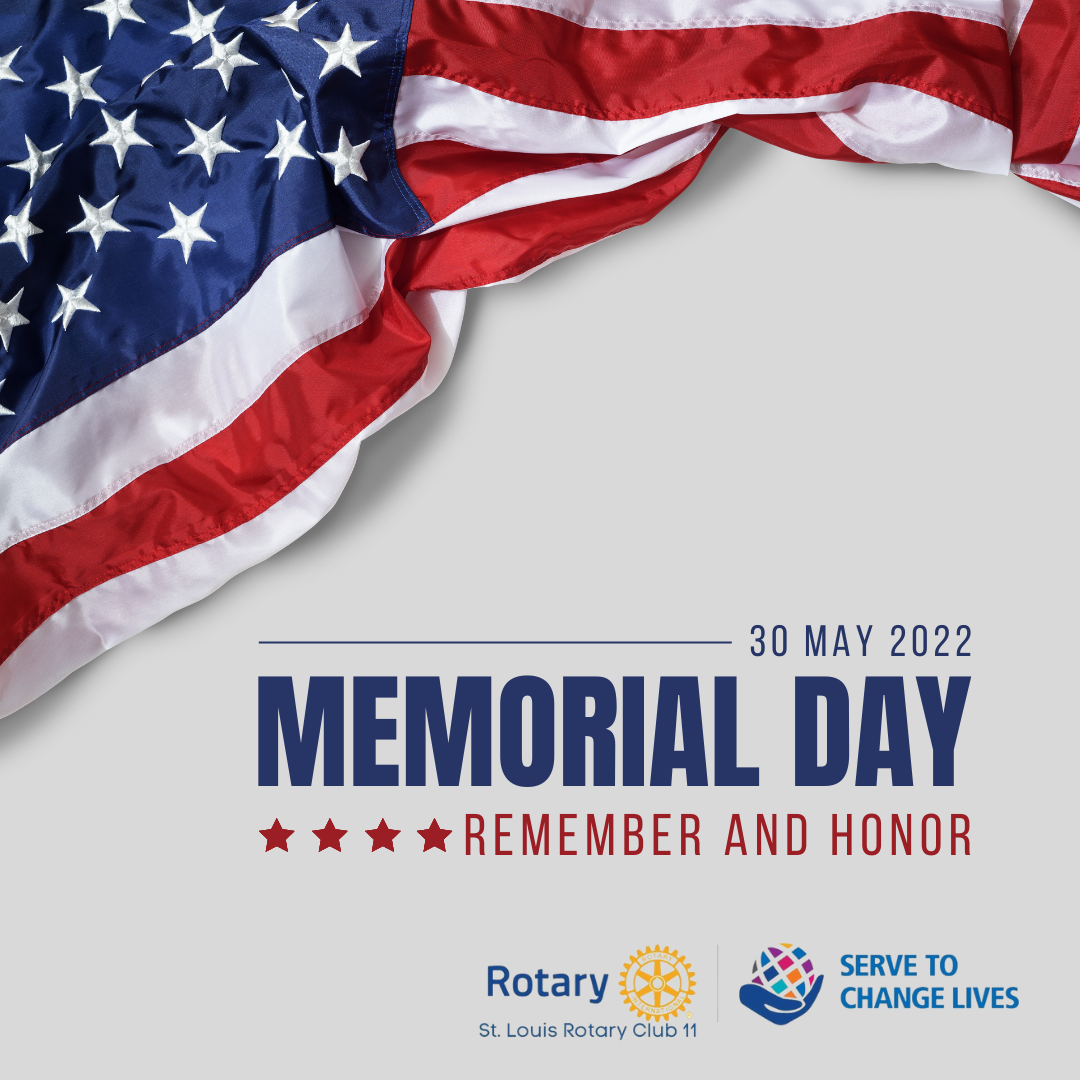 St. Louis Rotary Community Service Grants | June 2, 2022
Grants will be awarded to seventeen (17) Local Non-Profit Groups.


Be prepared to be amazed at what will be accomplished with the grants made possible by your generousity and our St. Louis Rotary Club fundraising successes.


Next Program Committee Meeting
Monday, June 6, 2022
MAC Downtown
Events
Programs
Committee Meetings