May 19, 2022 Pepperbox Edition
Rusty Keeley | Keeley Companies @ St. Louis Rotary - MAC Downtown -May 19, 2022
Rusty Keeley is the CEO of Keeley Companies, which encompasses Keeley Construction, Keeley Development, and Keeley Restoration Services.
Keeley Companies specializes in offering unified and collaborative solutions within the following industries: construction, development, and concrete restoration. With a nationwide footprint, Keeley Companies is over 1,000+ Keeley'ns strong.
St Louis Rotary Lunch Menu ~May 19, 2022
St Louis Rotary Lunch Menu: May 19, 2022

Beef cannelloni with roasted tomato sauce
May 19, 2022 Meeting Links for St Louis Rotary Club | Rusty Keeley, CEO | Keeley Companies
Please use the In Person Link to Register in advance for the St Louis Rotary May 19, 2022 meeting.


We meet on Thursday, from 12 pm until 1 pm at the MAC Downtown - 2nd floor, 405 Washington Avenue, St. Louis, MO 63102.


Please use the Zoom Link to …


REVISED! SEE MAY 19 CHANGE OF VENUE!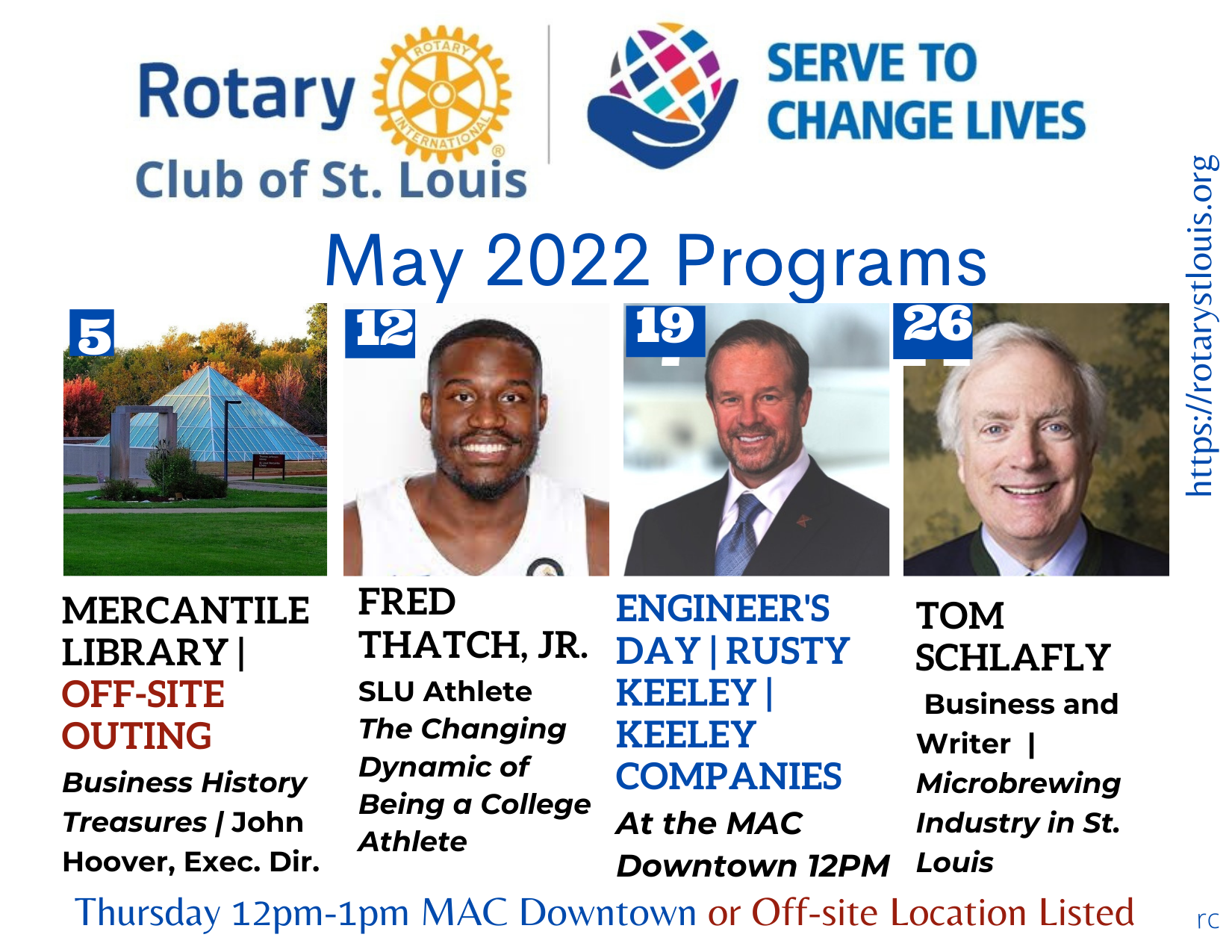 Join Our St. Louis Rotary 8th Grade Award Presenter Team for 2022!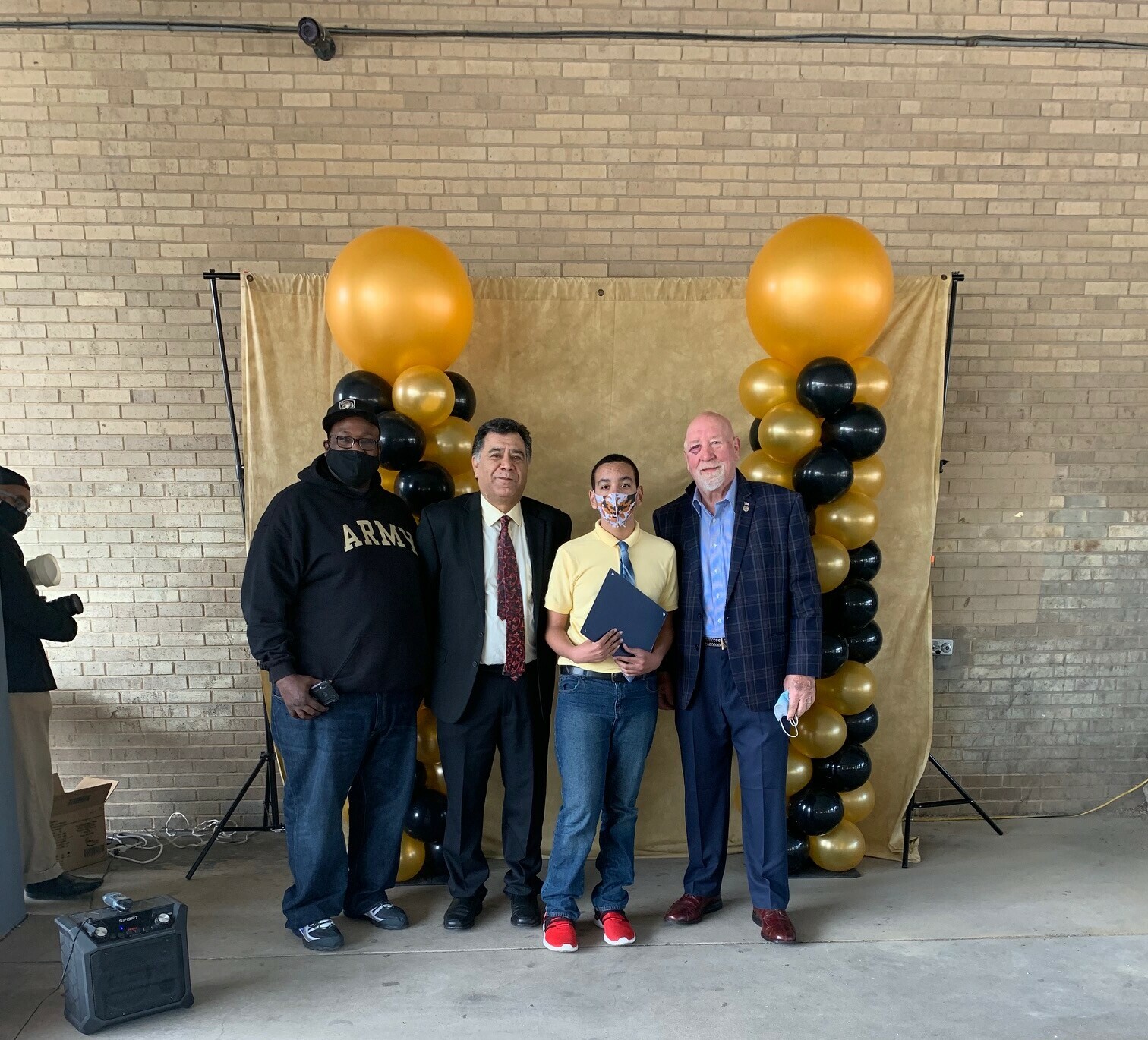 Chad Baker, David Hodges, Amy Lewis, Evan Lewis, Muhammed Rahman, and Madison Rashidi are 6 new St. Louis Rotarians & Civilians and they are each making an 8th Grade Award presentation!
St. Louis Rotary 8th Grade Leadership Achievement Awards 2022 | May 18 - June 9
Club 11 and Civilian members: We need you to give an award! We need one more presenter!
Seventeen schools are participating in our awards program for 2022. Our club has been presenting these awards for 38 years! We are so thankful to Webster University for the scholarships.


To Volunteer Use the sign-up link or contact Rose Cooper. Sign-up Genius Volunteer Opportunities Sign-up Genius Link …


Ralph Zuke, STL Civilian Rotary Member | Day 10,11 On the Road to Houston
Ralph Zuke

·Days 10,11 Zero miles (302.6 total) A very much needed break from riding was had. Day 10 was mostly sleeping and relaxing in the barn. The very hot ride into Memphis the day before had really taken it out of me. That evening Alla and Nathan took me to the amazing Memphis in May International Festival-World Championship Barbecue Cooking Contest. A total feast for all my senses.
Annbriar Golf Report May 11, 2022 | Terry Werner
Our first Rotary Golf League outing was held at the beautiful Annbriar public golf course. There were a lot of complaints about the weather and how cold it was but we persevered and finished in record time! It was the start of a wonderful schedule of golf courses across the St. Louis metro area. Feel free to let me know …


St. Clair CC Golf Outing | Tuesday, May 24, 2022
The 2nd outting of the St. Louis Rotary Club Golf League 2022 is at the St. Clair Country Club on Tuesday, May 24, 2022. Tee Time 1PM


St. Clair Country Club is a traditional, private, full service, family-oriented, social club located in the West End of Belleville, Illinois.


Club Social May 26, 2022 Starting @ 5PM
Join us at Rockwell Beer Garden -Francis Park
Those playing pickleball will join us about 5:30 PM


May 26, 2021 Pickleball – Francis Park
5300 Donovan Avenue – St. Louis, MO 63109
Bring your own paddle and equipment.
Zoom Recording ~Fred Thatch, Jr. SLU Athlete | May 12, 2022
Zoom Recording of Fred Thatch, Jr. | Saint Louis University Athlete | Zoom Recording | Fred Thatch, Jr. | May 12, 2022 @ St. Louis Rotary Listen to the recording of Fred Thatch, Jr. speaking at St. Louis Rotary Club on Thursday, May 12, 2022 About Fred Thatch, Jr. Learn more about Fred Thatch,Jr. This link is to an article … (and a few photos from lunch)...


Tom Schlafly ~ Microbrewing Industry in St. Louis | May 26, 2022
Tom Schlafly is the speaking about Microbrewing Industry in St. Louis at St. Louis Rotary on Thursday, May 26, 2022 Time 12 PM - 1PM Missouri Athletic Club - 2nd Floor - Missouri Room


Events
Programs
Committee Meetings