May 12, 2022 Pepperbox Edition
Fred Thatch, Jr. | St. Louis University Athlete @ St. Louis Rotary May 12, 2022
The Changing Dynamic of Being a College Athlete

"It's so uncommon for anyone to graduate in three years," Ford said. "For someone who's an athlete with so many other responsibilities and then add in the difficult year he had, it's an amazing accomplishment in so many areas.


St Louis Rotary Lunch Menu ~May 12, 2022
St Louis Rotary Lunch Menu: May 12, 2022
Southwest Cobb w/ black beans, tomatoes, egg, bacon & Spicy Roasted Tomato vinaigrette ~ Blackened Chicken Breast w/ Fresh Pico
May 12, 2022 Meeting Links for St Louis Rotary Club | Fred Thatch, Jr, St. Louis University Athlete
Please use the In Person Link to Register in advance for the St Louis Rotary May 12, 2022 meeting.


We meet on Thursday, from 12 pm until 1 pm at the MAC Downtown - 2nd floor, 405 Washington Avenue, St. Louis, MO 63102.


Please use the Zoom Link to …


REVISED! SEE MAY 19 CHANGE OF VENUE!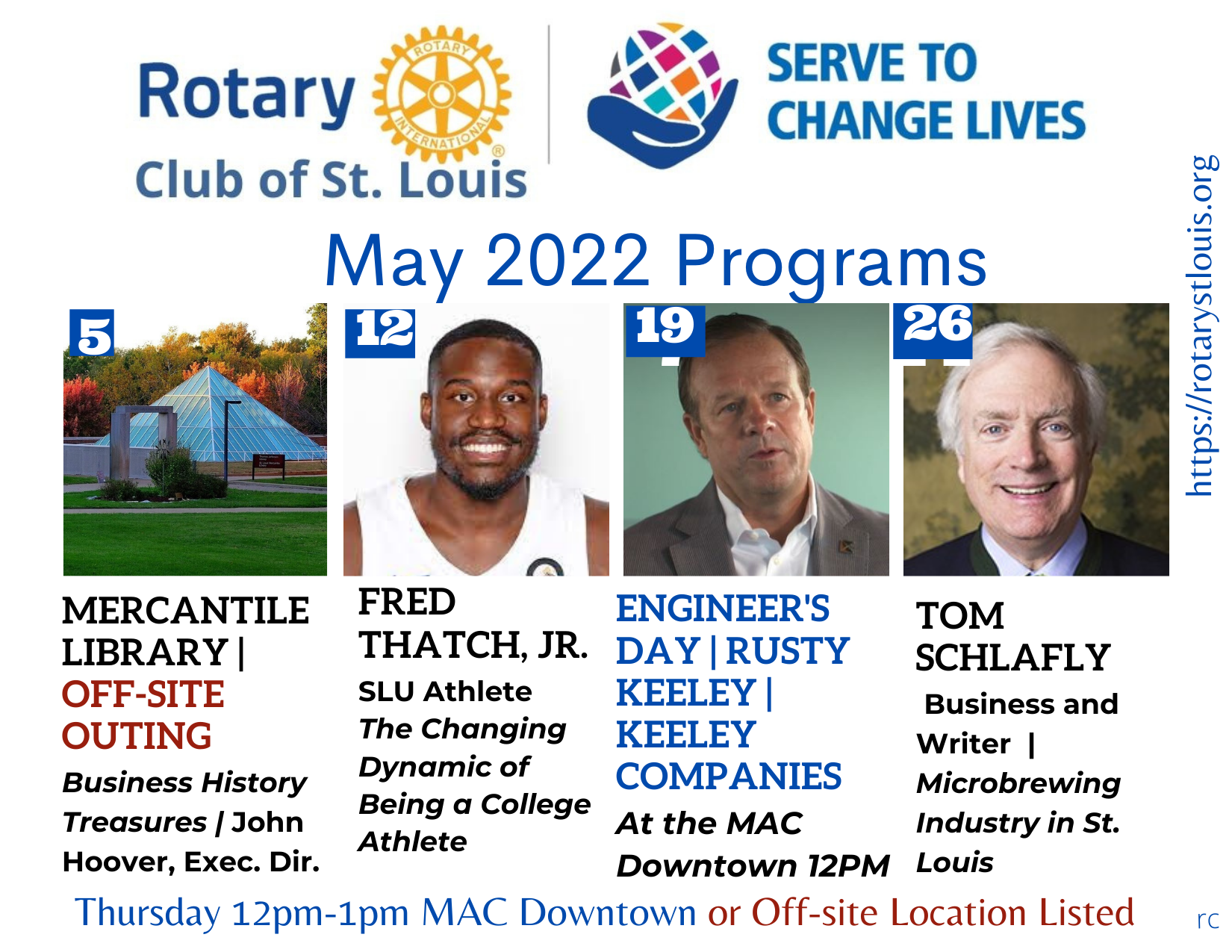 Be sure to update your calendar for May 19, 2022!
We will be at the MAC

. This meeting is NOT OFF-SITE! Rusty Keeley, CEO of Keeley Companies is our speaker. See you at the MAC.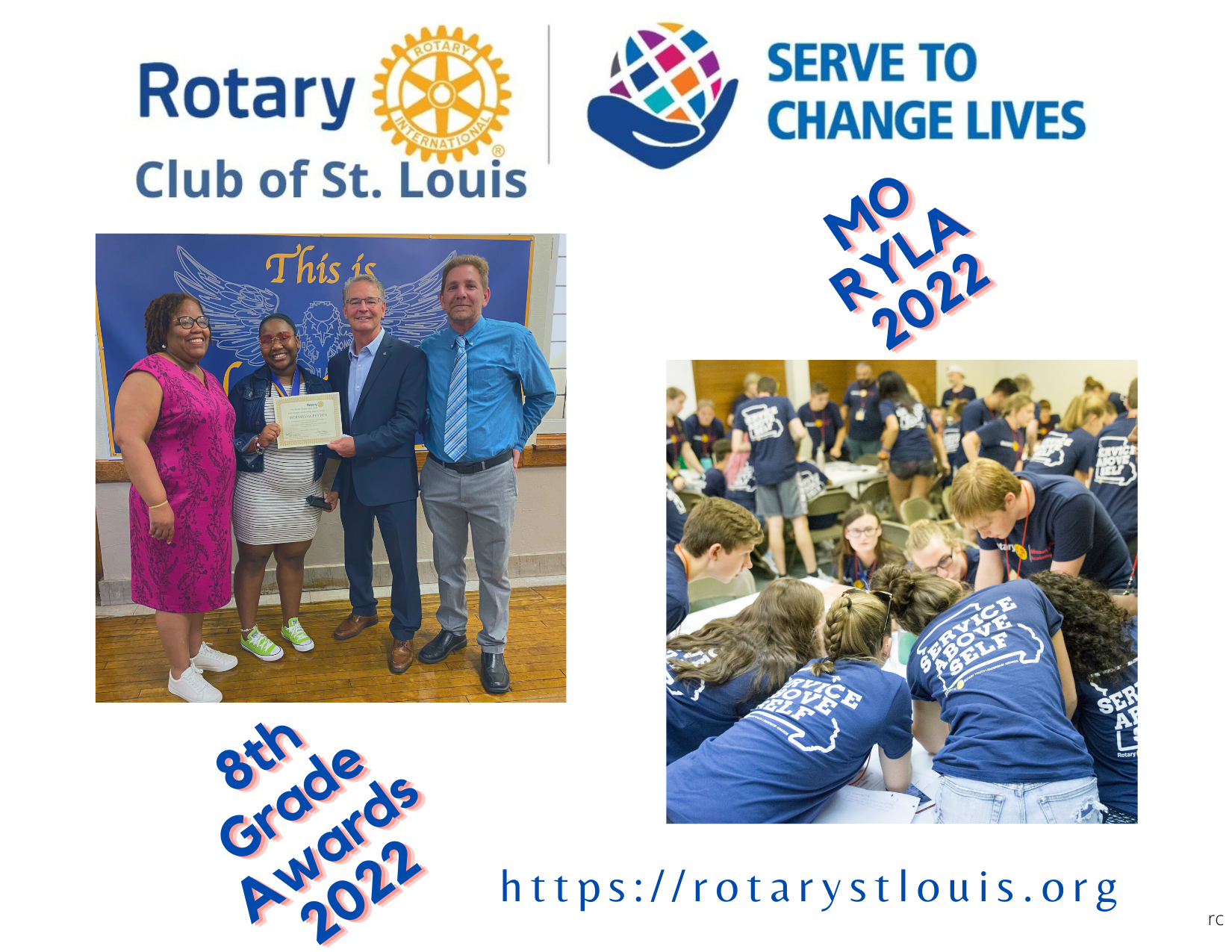 Join Our St. Louis Rotary 8th Grade Award Presenter Team for 2022!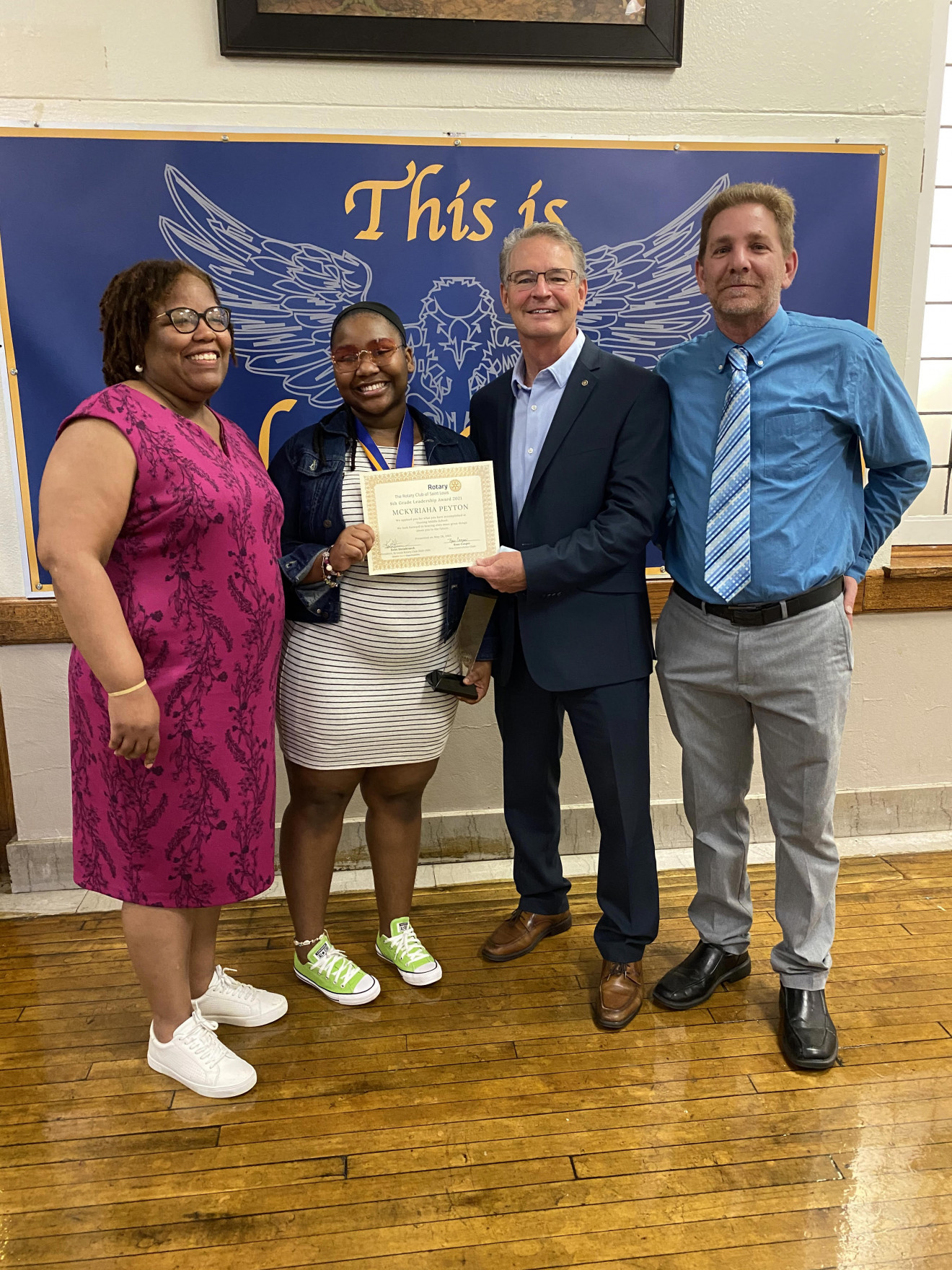 David Hodges, Amy Lewis, & Evan Lewis are 3 new St. Louis Rotarians and they are each making a presentation! .
St. Louis Rotary 8th Grade Leadership Achievement Awards 2022 | May 18 - June 9
Club 11 members: We need you to give an award!
Seventeen schools are participating in our awards program for 2022. Our club has been presenting these awards for more than 30 years! We are so thankful to Webster University for the scholarships.


To Volunteer Use the sign-up link or contact Rose Cooper. Sign-up Genius Volunteer Opportunities Sign-up Genius Link …


Ralph Zuke, STL Civilian Rotary Member | Day 7 On the Road to Houston
Ralph Zuke

·
Day 7, 41 miles( 226.2 miles total)The day started out with 20-25 mile perhour headwinds. Went about 8 miles before I decided to do the rest of the ride backwards. Riding with a 113 lb rickshaw is challenging enough don't need to add to the challenge. Still got 41 miles in. As always fun was had. Really learning about Southern Americana.
Annbriar Golf Outing | Wednesday, May 11, 2022
The first outing of the St. Louis Rotary Club Golf League 2022 is at the beautiful Annbriar public golf course on Wednesday, May 11, 2022.


Expect beautiful weather and a challenging course.What more could a golfer want?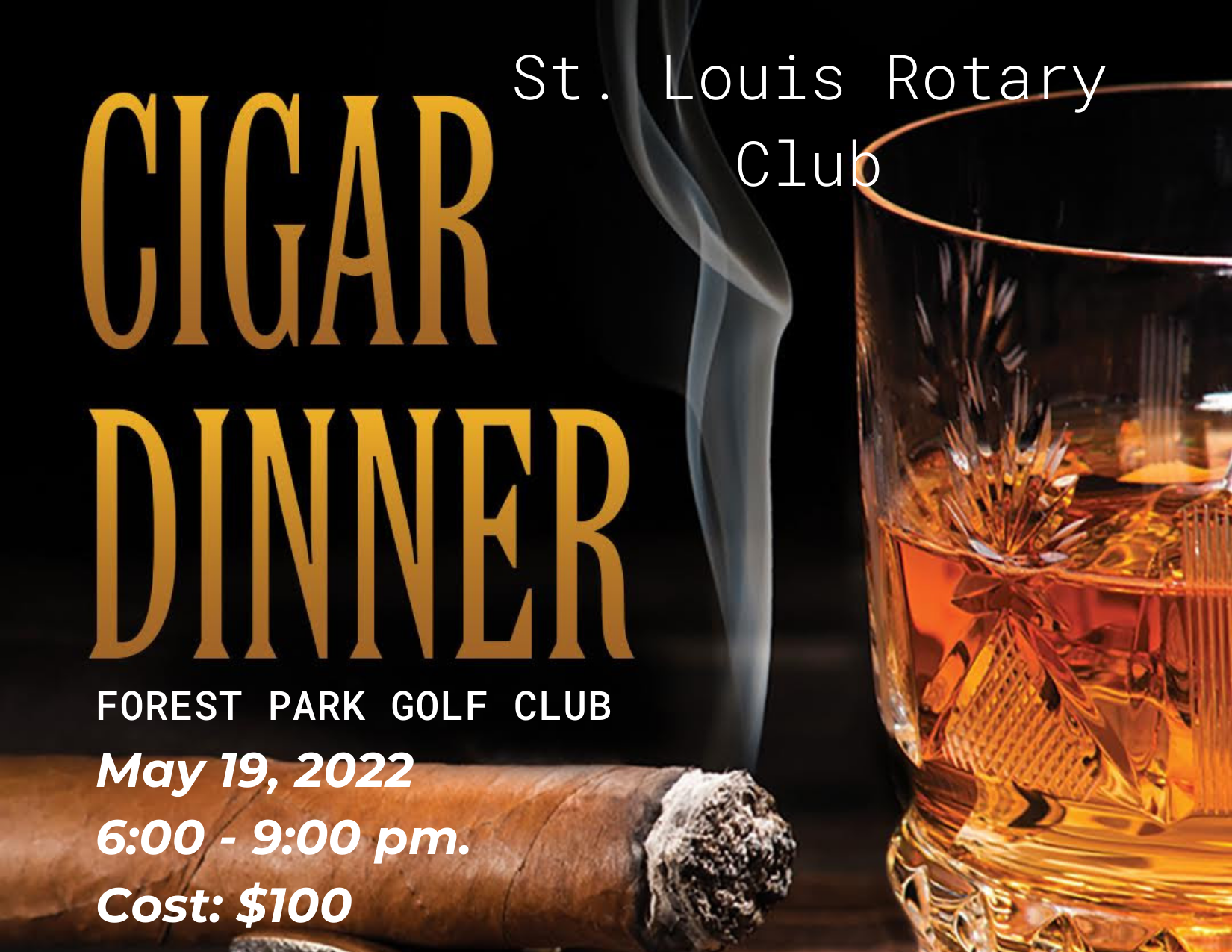 St. Louis Rotary Club Cigar Event and Dinner | May 19, 2022
Location: Forest Park Golf Club


6:00 - 9:00 pm.


Cost: $100 Registration Link

Includes:


One-hour open bar




2 premium cigars




Attendance prizes




Guaranteed fun


Proceeds: St. Louis Rotary Welfare Fund
Events
Programs
Committee Meetings