March 17, 2022 Pepperbox Edition
TOP STORY ~

Thursday, March 17, 2022
Greater St. Louis, Inc. | Jason Hall, CEO
Greater St. Louis, Inc. (GSL) is dedicated to St. Louis' economic growth and prosperity as a global metropolitan region that expands economic opportunity for all. GSL formed through the combination of 5 organizations as of January 1, 2021: AllianceSTL, Arch to Park, Civic Progress, Downtown STL, Inc, and the St. Louis Regional Chamber.


Attend the St. Louis Rotary Club Meeting on Thursday, March 17, 2022
Join us In-Person at the Missouri Athletic Club downtown or via Zoom on Thursday, March 17, 2022 from 12 pm - 1 pm.


St Louis Rotary Lunch Menu ~ March 17, 2022
Cannelloni w/ roasted tomato sauce ~ Sauteed Mushrooms & Spinach
Order by 11:30 AM on Wednesday!


St. Louis Rotary Club Program Introducer & Invocator | March 17, 2022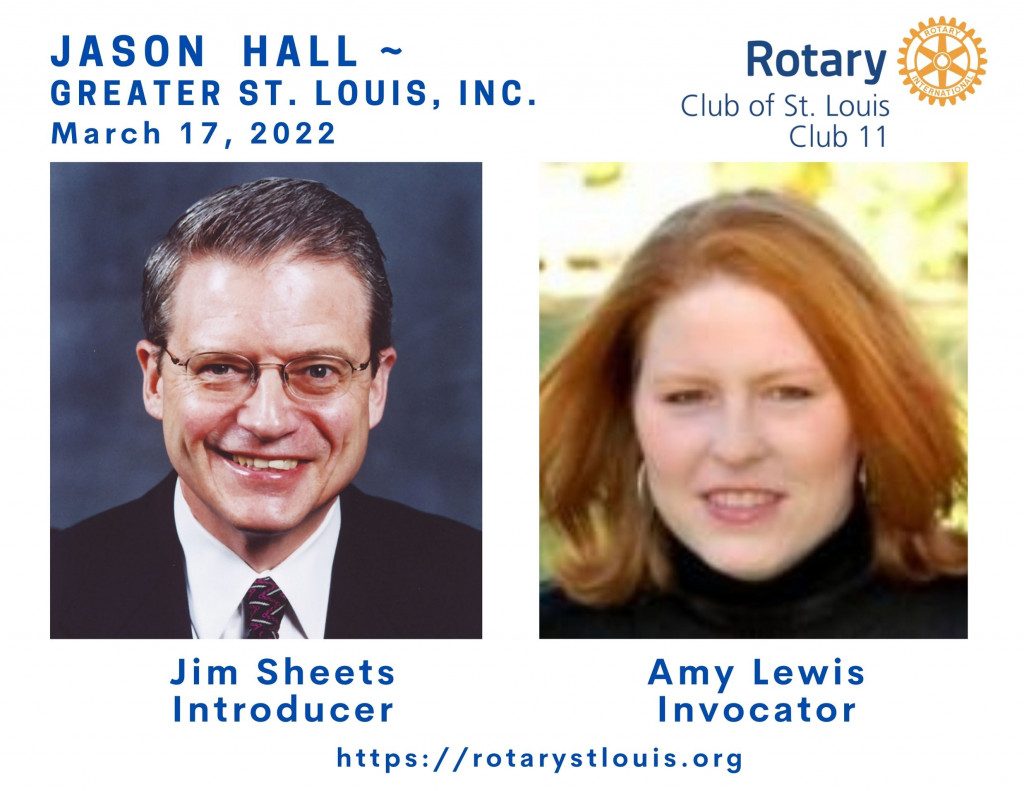 The St. Louis Rotary Club meeting on March 17, 2022 is IN PERSON and via ZOOM Read more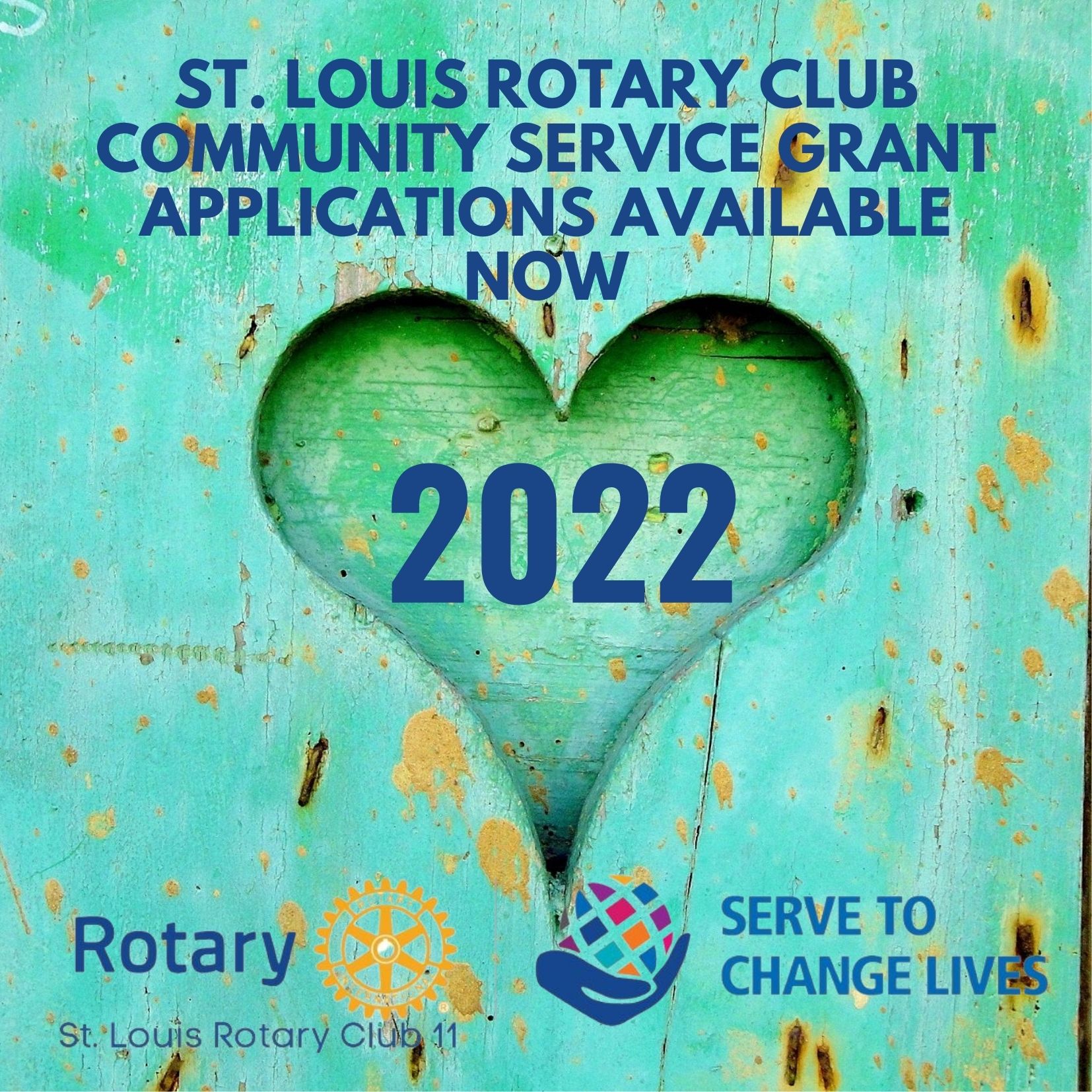 Deadline for Completed Application and Supporting Documentation to be sent to the Rotarian Sponsor is March 11, 2022


Deadline for Sponsor to submit application signed by the Rotarian sponsor to the Grant Committee is March 17, 2022…
St. Louis Rotary Club 11 | 2022 Grant Guidelines and Application
DEADLINE 3-17-22
Grant Applications are Available Now!
As a member of St. Louis Rotary Club, you may sponsor one (1) Financial Grant Application:


St. Louis Rotary Board meeting is Wednesday, March 16, 2022 12 PM ~ Downtown MAC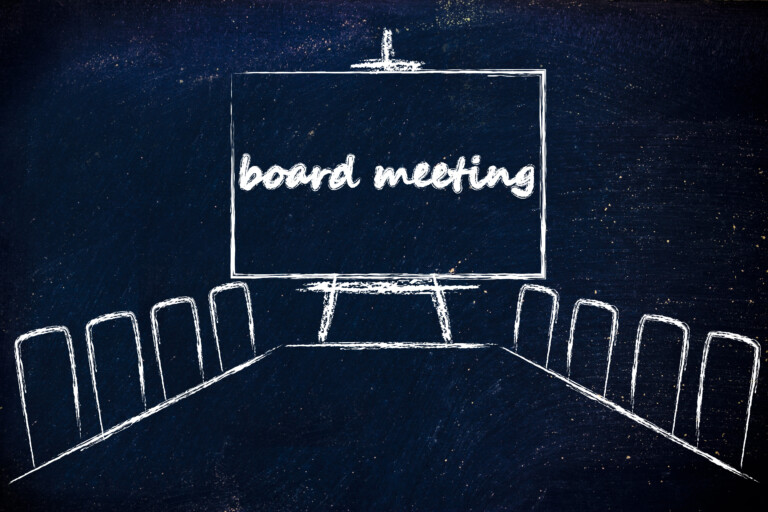 St. Louis Rotary Bowling Alleygations - Week 25 | Carl Lane
Bowling Alleygations - Week 25 |
March 7, 2022 | Carl Lane

"This game isn't so hard, I'm just not very good at it."
Richard Warriner
The above quote represented the sentiments of many of the bowlers who participated in tonight's "action". Now Richard did not do so badly …


ROLLING FOR ROTARY CELEBRATING 100+ YEARS OF ROTARY BOWLING LEAGUE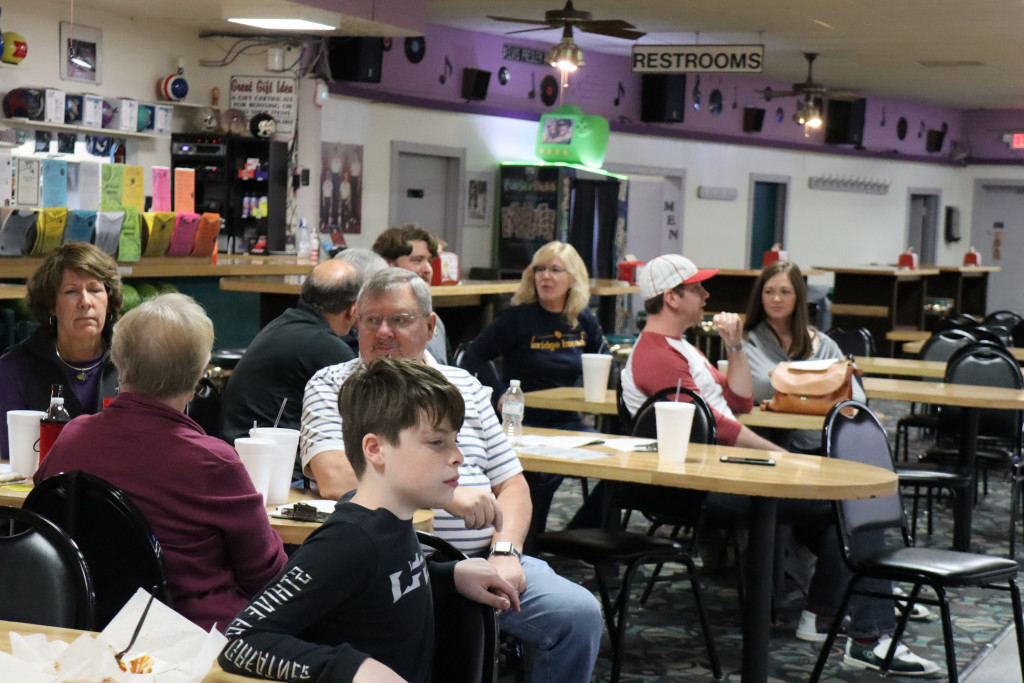 During our bowling fundraiser on Sun March 27th we will also have a silent auction. We are looking for items to be donated for the auction.




Suggestions include sports tickets, entertainment tickets, gift cards, theme baskets, any product or useful item that can be auctioned. Include a value with your donation and either bring to a Thursday Rotary lunch meeting or to Olivette Lanes by March 24th.

.
Fundraiser to Benefit the Welfare Fund Sponsor a Lane for $150. Bring your Family and Friends for 3 Hours of Bowling and Fun (includes rental shoes) SUNDAY, MARCH 27 NOON - 3 P.M. OLIVETTE LANES Not a bowler? Come socialize, have fun and support a good cause. Join us …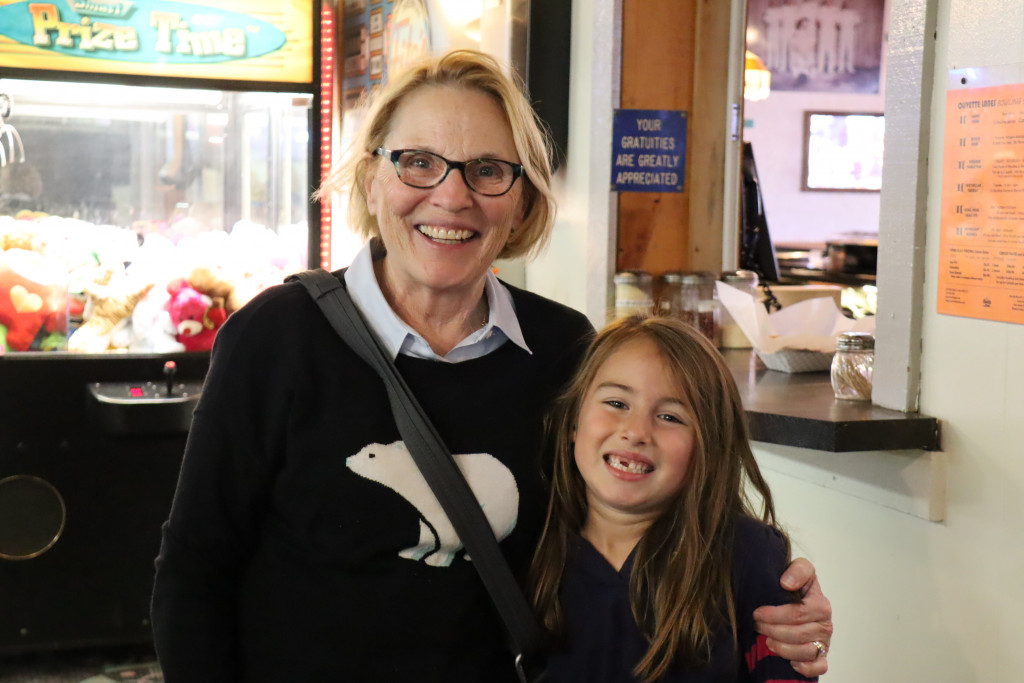 See You at The Frisco ~ March 24, 2022 | St. Louis Rotary Social
Join St. Louis Rotary Club at our March 24, 2022 Social. It's at The Frisco in Webster Groves. 63119 | 8110 Big Bend Blvd., Webster Groves, MO About 5 PM The Frisco


St. Louis Rotary March 2022 Programs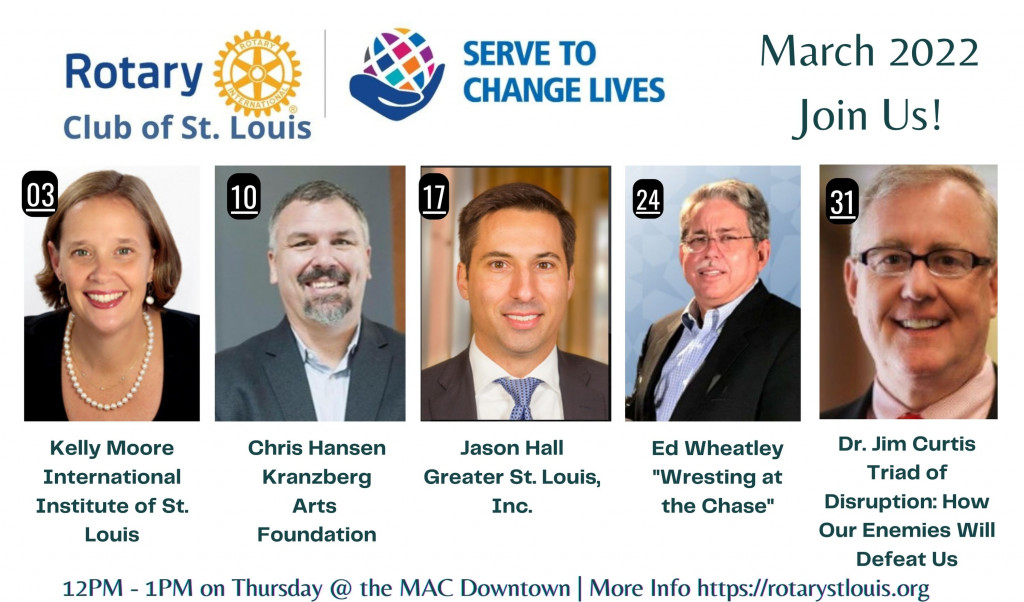 Charlie Brennan ~ Great St. Louis Clean Up | April 2, 2022 ~ Sign Up & Join Us!
Join us at we team up with Bank of American & Charlie Brennan for the Great St. Louis Clean Up Sign Up Here Bank of America and KMOX's Charlie Brennan are teaming up for The Great St. Louis Clean up in April. Our first project takes place in North County on Saturday April 2, 2022 at 8 am at two locations. …


St. Louis Rotary Canned Food Drive ~ March 2022
St. Louis Rotary Club is having a CANNED FOOD DRIVE ~ March 2022 Collection Dates are every Thursday in March 2022: March 3rd, 10th, 17th, 24th and 31st. Please bring your canned food donations to all of our March Rotary Club lunches.


Missouri Rotary Youth Leadership Academy (MO-RYLA) 2022 | Scholarships
St. Louis Rotary Club will be awarding two scholarships to The Missouri RYLA Academy 2022. Do you know a St. Louis high school student who would like to attend this? Application link is below. Talk to Michele Goad or Rose Cooper if you have questions.


Chris Hansen ~ Kranzberg Arts Foundation | ZOOM RECORDING St. Louis Rotary March 10, 2022
IF you missed our meeting on March 10, 2022, our zoom recording link is below>

The Kranzberg Arts Foundation developed and currently operates venues, galleries, and office space for nonprofits, including The Kranzberg, .ZACK, The Marcelle, The Grandel Theatre, The Dark Room, The Big Top, and High Low. In addition to these venues




Volunteer for 25th Annual St. Louis Microfest ~ Saturday, May 7, 2022
Volunteer for the 25th Annual St. Louis Microfest Saturday, May 7, 2022: Afternoon Session 12pm-4pm Evening Session 5:30pm-9:30pm All proceeds from the Microfest go to help Lift For Life Gym provide fun and healthy activities for inner city youth! Lift for Life Gym offers St. Louis city children a safe, enriching environment in which to strengthen their bodies, enrich their …


Events
Programs
Committee Meetings
CLUB MEMBERS HOUSING OPPORTUNITY: Going to Houston for the R.I. Convention? Need a place to stay? Email Chad Baker - (member of our St. Louis Civilians Rotary Club) He may have a spot for you.
Rotary International's Focus for March is Water and Sanitation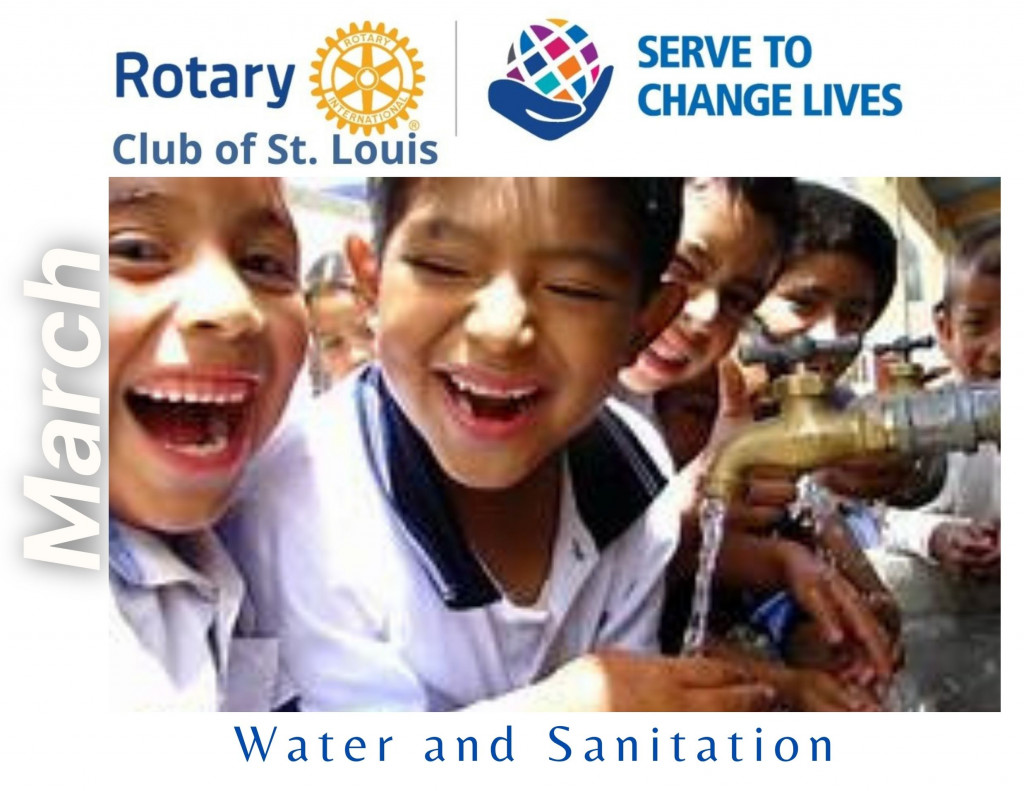 Interested in joining St. Louis Rotary?

The Rotary Club of St. Louis meets on Thursday at noon the Missouri Athletic Club located at 405 Washington Avenue, St. Louis, MO 63102