March 10, 2022 Pepperbox Edition
TOP STORY ~

Thursday, March 10, 2022
Kranzberg Arts Foundation | Chris Hansen, Executive Director
Chris Hansen, Executive Director for the Kranzberg Arts Foundation, is a seasoned arts and entertainment industry professional and entrepreneur who brings more than 25 years of experience producing and promoting events and developing and managing award-winning venues and performers.


Program Committee Meeting March 7, 2022
Program Committee Meeting ~ Monday, March 7, 2022 The Program Committee is meeting on Monday, March 7, 2022 from 12 - 1 pm - 4th floor, Veteran's Room at the Missouri Athletic Club Downtown.


Attend the St. Louis Rotary Club Meeting on Thursday, March 10, 2022
Join us In-Person at the Missouri Athletic Club downtown or via Zoom on Thursday, March 10, 2022 from 12 pm - 1 pm.


St Louis Rotary Lunch Menu ~ March 10, 2022
Trout Almondine ~ Rosemary roasted red Potatoes ....


Order by 11:30 AM on Wednesday!


St. Louis Rotary Club Program Introducer & Invocator | March 10, 2022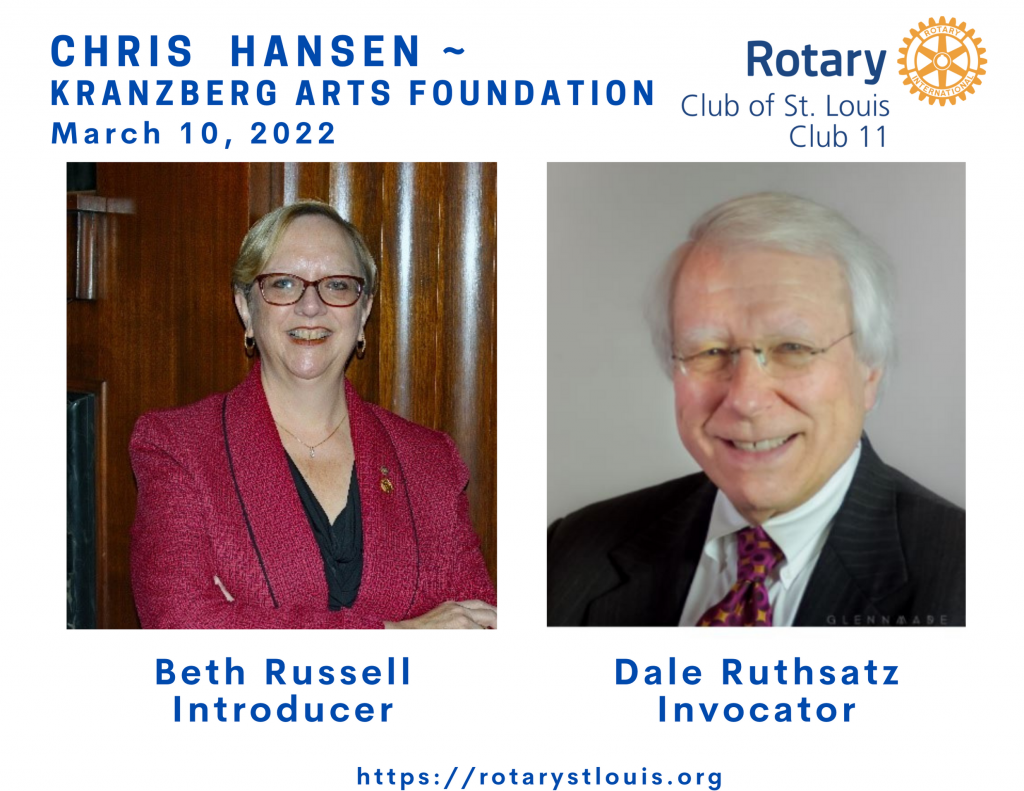 The St. Louis Rotary Club meeting on March 10, 2022 is IN PERSON and via ZOOM Read more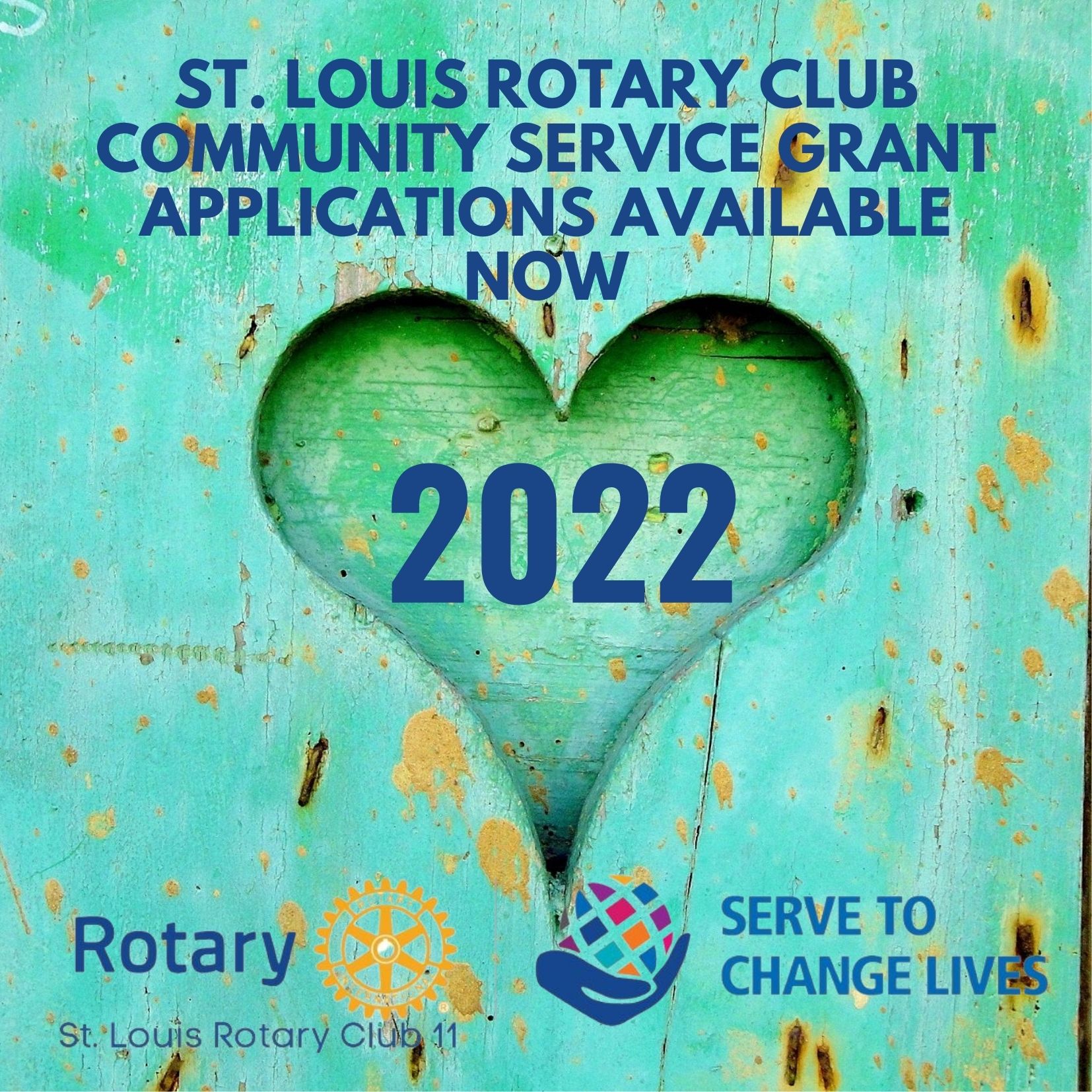 Each application must be sponsored by a current member of the Rotary Club of St. Louis. Rotarian Sponsor must support and sign the final application before submitting to the Community Service Committee Chairs. A Rotarian Sponsor may only sponsor one Financial Grant Application. Applications must be …
St. Louis Rotary Club 11 | 2022 Grant Guidelines and Application
Grant Applications are Available Now!
As a member of St. Louis Rotary Club, you may sponsor one (1) Financial Grant Application:


St. Louis Rotary Bowling Alleygations - Week 24 | Ralph Decker
Bowling Alleygations - Week 24 | February 28, 2022 | Ralph Decker

Another great night of friendly competition at Olivette Lanes. How about Amy Lewis!! Amy carried Team Lane with a 621 handicap series, won 2 points against Curt Linton, and inspired Team Lane into first place with a 20 point team win against Team …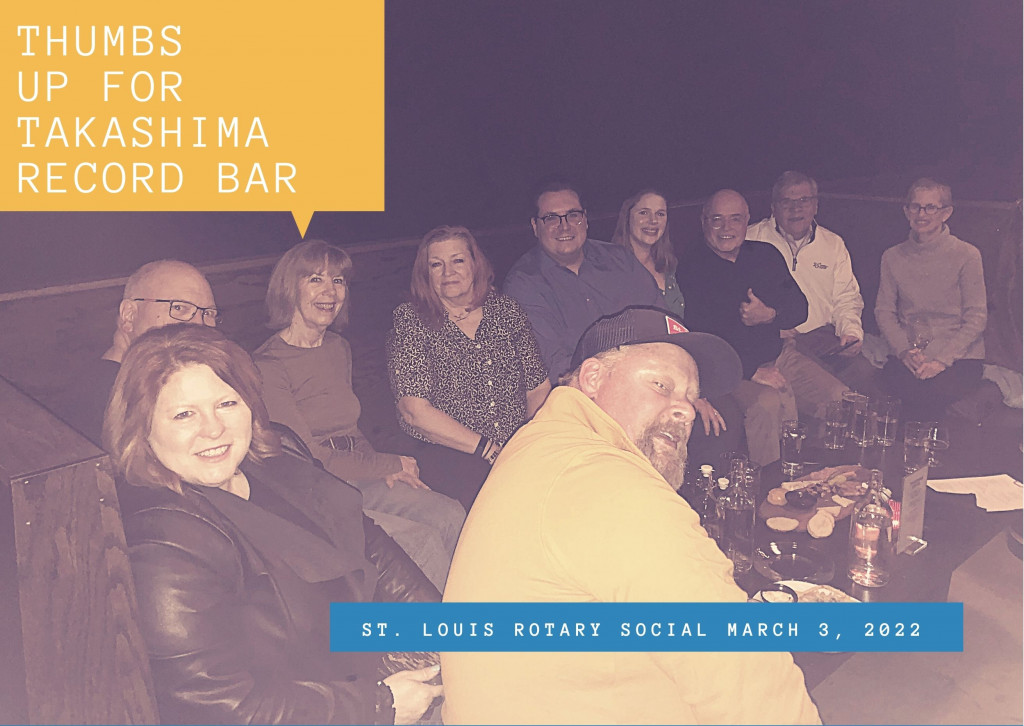 Next Social March 24, 2022 -- See You at The Frisco!
CLUB MEMBERS HOUSING OPPORTUNITY: Going to Houston for the R.I. Convention? Need a place to stay? Email Chad Baker - (member of our St. Louis Civilians Rotary Club) He may have a spot for you.
St. Louis Rotary March 2022 Programs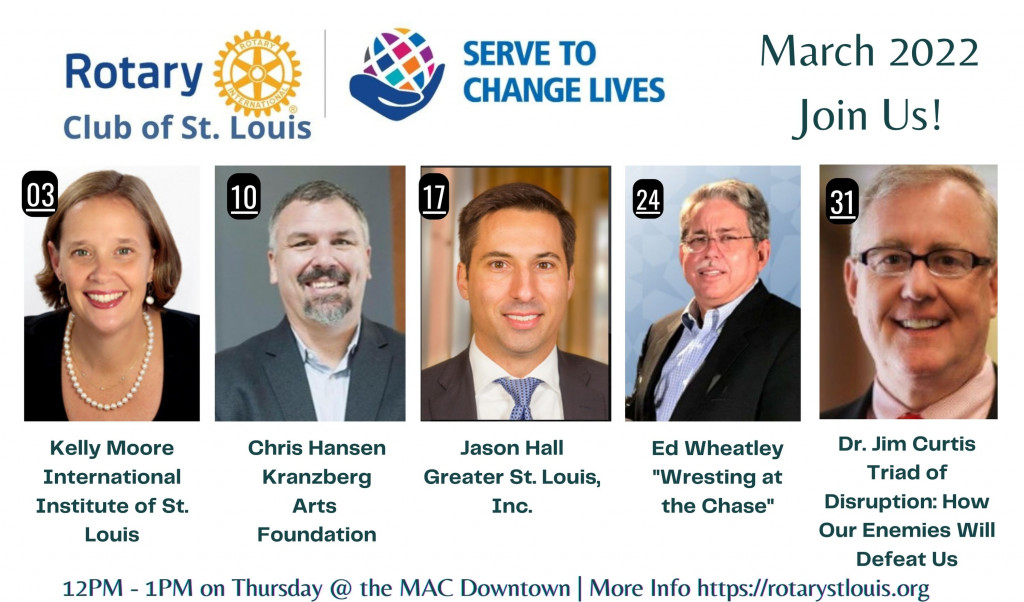 Rolling for Rotary | Celebrating 100+ Years of Rotary Bowling League | Sunday, March 27, 2022
ROLLING FOR ROTARY CELEBRATING 100+ YEARS OF ROTARY BOWLING LEAGUE Fundraiser to Benefit the Welfare Fund Sponsor a Lane for $150. Bring your Family and Friends for 3 Hours of Bowling and Fun (includes rental shoes) SUNDAY, MARCH 27 NOON - 3 P.M. OLIVETTE LANES Not a bowler? Come socialize, have fun and support a good cause. Join us …


St. Louis Rotary Canned Food Drive ~ March 2022
St. Louis Rotary Club is having a CANNED FOOD DRIVE ~ March 2022 Collection Dates are every Thursday in March 2022: March 3rd, 10th, 17th, 24th and 31st. Please bring your canned food donations to all of our March Rotary Club lunches.


Kelly Moore | ZOOM RECORDING St. Louis Rotary March 3, 2022
Did you miss our meeting on March 3, 2022? Our zoom recording link is below: for - Kelly Moore | International Institute St. Louis. Kelly Moore shares information about the refugees and imigrants who arrived in St. Louis, Missouri in 2021; ....


Missouri Rotary Youth Leadership Academy (MO-RYLA) 2022 | Scholarships
St. Louis Rotary Club will be awarding two scholarships to The Missouri RYLA Academy 2022. Do you know a St. Louis high school student who would like to attend this? Application link is below. Talk to Michele Goad or Rose Cooper if you have questions.


Events
Programs
Committee Meetings
Discover New Horizons in Houston
Houston, which calls itself "the city with no limits," reflects the limitless impact of our work in Rotary. Create change within yourself, your community, and the world. Join your family, friends, and fellow Rotary members and explore what's possible at the Rotary International Convention.
Have you registered for the R.I. Convention in Houston? | St. Louis Rotary
Rotary International's Focus for March is Water and Sanitation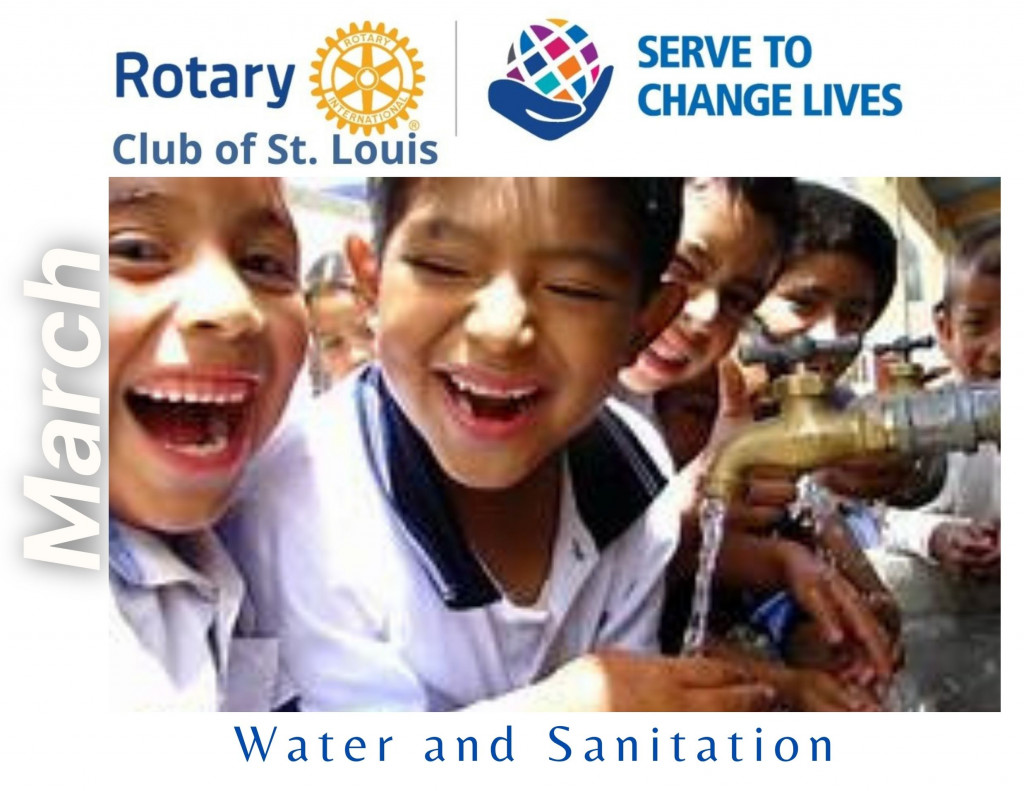 Interested in joining St. Louis Rotary?

The Rotary Club of St. Louis meets on Thursday at noon the Missouri Athletic Club located at 405 Washington Avenue, St. Louis, MO 63102