February 10, 2022 Pepperbox Edition
TOP STORY ~

Thursday, February 10, 2022
Working in Today's Television Environment | Matt Chambers, KMOV @ St. Louis Rotary February 10, 2022
Some say he's crazy. Others say he's a throw-back.When Matt and his wife moved to the St. Louis area, it was just the two of them. Needless to say, it's not just the two of them anymore. Their family has quadrupled in size - …


Attend the St. Louis Rotary Club Meeting on Thursday, February 10, 2022
Join us In-Person at the Missouri Athletic Club downtown or via Zoom on Thursday, February 10, 2022 from 12 pm - 1 pm.


St Louis Rotary Lunch Menu ~ February 10, 2022
St Louis Rotary Lunch Menu: February 10, 2022 Caesar w/ Romaine & Arugula w/ Sundried Tomatoes, Pickled Onions w/ Pretzel Bread Croutons ~ Meat Loaf... see full menu with link below.


Order by 11:30 AM on Wednesday!


St. Louis Rotary February 2022 Programs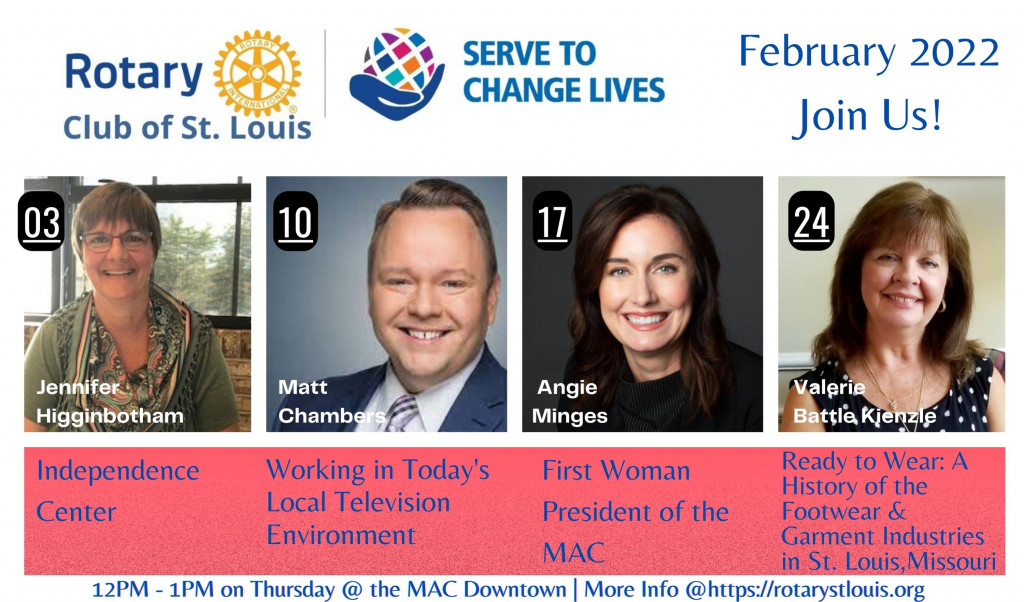 Pickle Ball | Wednesday, February 9, 2022 | RSVP
Pickle Ball!!! Wednesday February 9th from 3:00pm to 4:30pm at Missouri Athletic Club West. No experience needed. We will have one court working to teach the game and if you do not have a paddle, we will supply the paddles. Bring your significant other or bring a guest.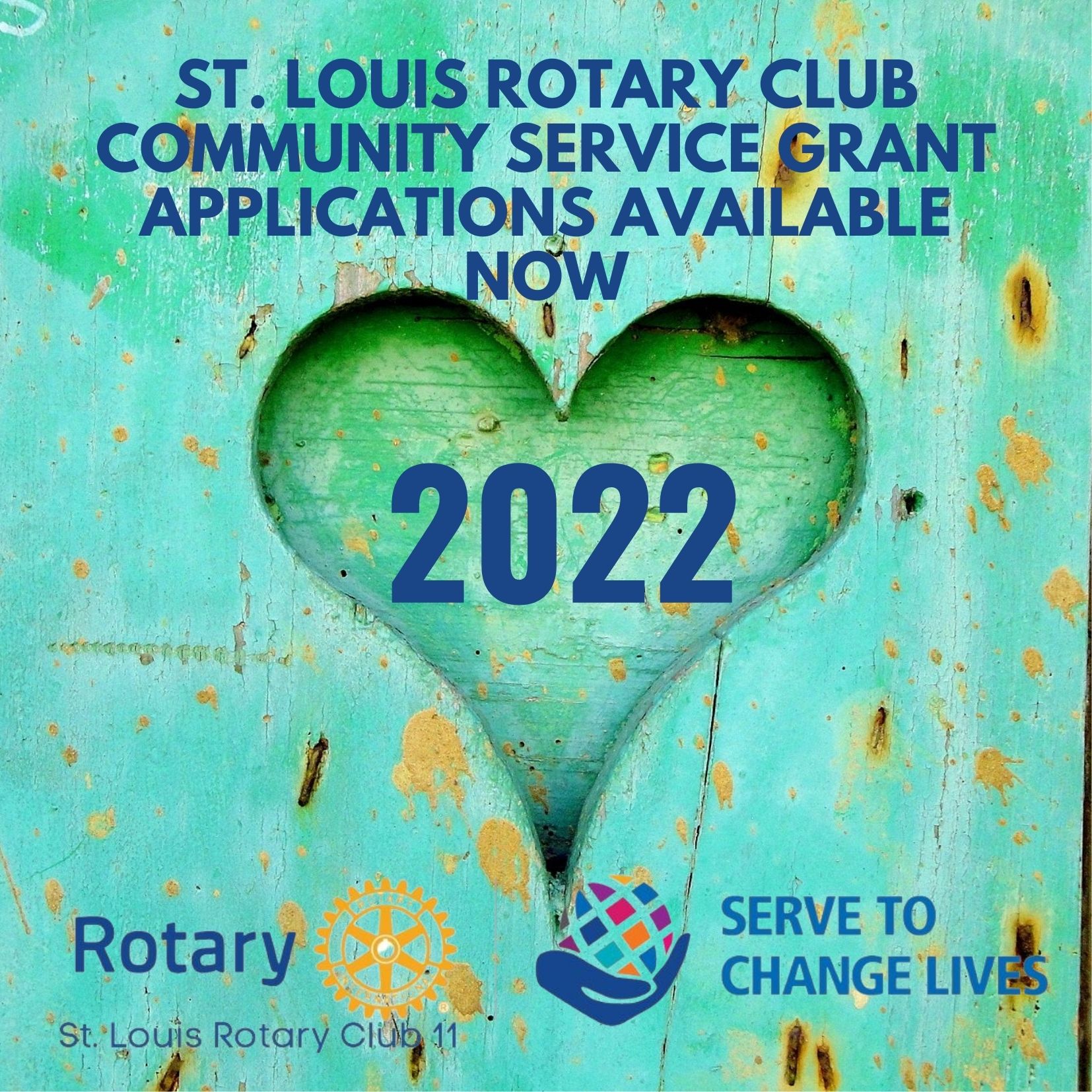 Each application must be sponsored by a current member of the Rotary Club of St. Louis. Rotarian Sponsor must support and sign the final application before submitting to the Community Service Committee Chairs. A Rotarian Sponsor may only sponsor one Financial Grant Application. Applications must be …
St. Louis Rotary Club 11 | 2022 Grant Guidelines and Application
Grant Applications are Available Now!
As a member of St. Louis Rotary Club, you may sponsor one (1) Financial Grant Application:


St. Louis Rotary Bowling Alleygations - Week 20 | TERRY WERNER
Once again we had a full house at Olivette lanes on Monday night! It seems that there are always certain teams
and individual bowlers that stand out and this week was no exception.
St. Louis Rotary Club Program Introducer & Invocator | February 10, 2022
Matt Chambers ~ KMOV | February 10, 2022 ~12 PM - 1 PM ~ Introducer: Matt Weiss; Invocator: Ken Schuman , St. Louis Rotary Club meeting. JOIN US in person at the MAC Downtown or via ZOOM.


St Louis Rotary Club Social Committee Meeting
The St. Louis Rotary Social Committee is having a planning meeting at OB Clark's
on February 15, 2022 at 5:15 pm.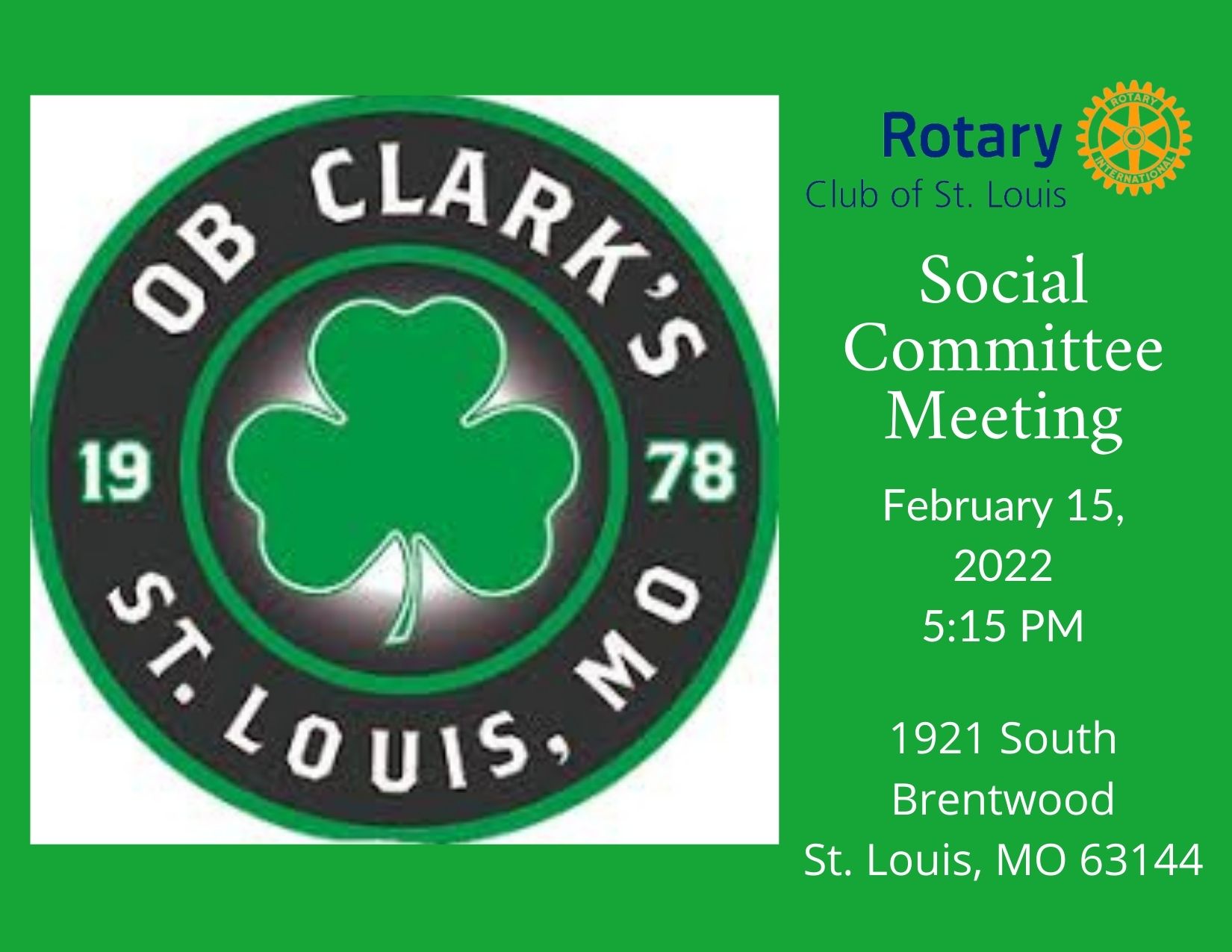 NEXT WEEK: Angie Minges | First Woman President of the MAC | February 17, 2022
The Missouri Athletic Club elected the first woman president in its 118-year history. Angie Minges, strategic planning leader for the Americas at Nestlé Purina, was elected the MAC's 106th president. Minges has been a member of the MAC since 2015. She has served on the membership, strategic planning and Women's Initiative Group, which she chaired.


Next Club Social: Thursday, February 24, 2022
If you missed our meeting last week, you can watch the ZOOM recording with the link below. Find out more about the wonderful programs & opportunities available at Independence Center!


Missouri Rotary Youth Leadership Academy (MO-RYLA) 2022 | Scholarships
St. Louis Rotary Club will be awarding two scholarships to The Missouri RYLA Academy 2022. This a 4-day, 3-night leadership training program focused on service for current high school freshman, sophomore and junior students across Missouri. It is held at University of Central Missouri in Warrensburg, MO. Do you know a St. Louis high school student who would like to attend this …


Events
Programs
Committee Meetings
Rotary International's Focus in February is Peacebuilding & Conflict Resolution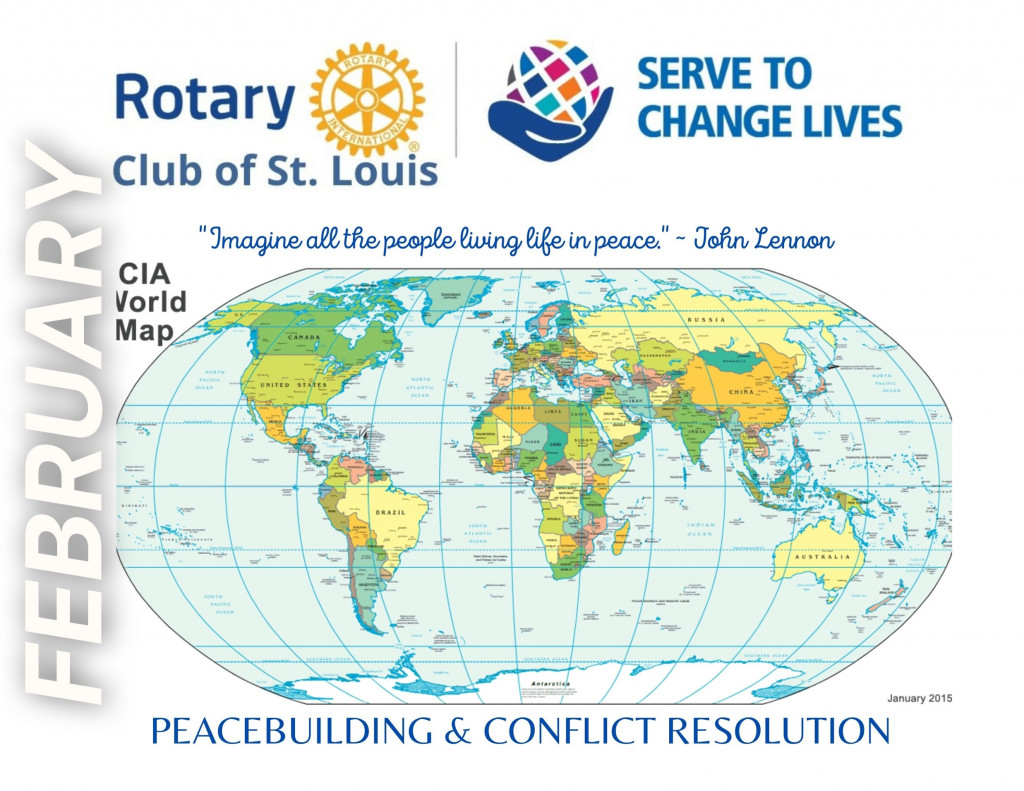 Interested in joining St. Louis Rotary?

The Rotary Club of St. Louis meets on Thursday at noon the Missouri Athletic Club located at 405 Washington Avenue, St. Louis, MO 63102