January 13, 2022 Pepperbox Edition
State of the Economy | January 13, 2022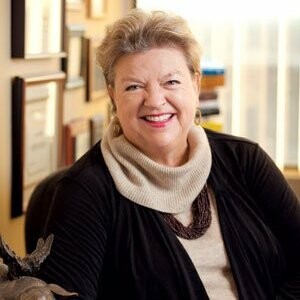 Juli Niemann has worked in the financial services industry for nearly 50 years, and her extensive experience in this industry has given her the perspective and skill to manage the risk in investing. Read More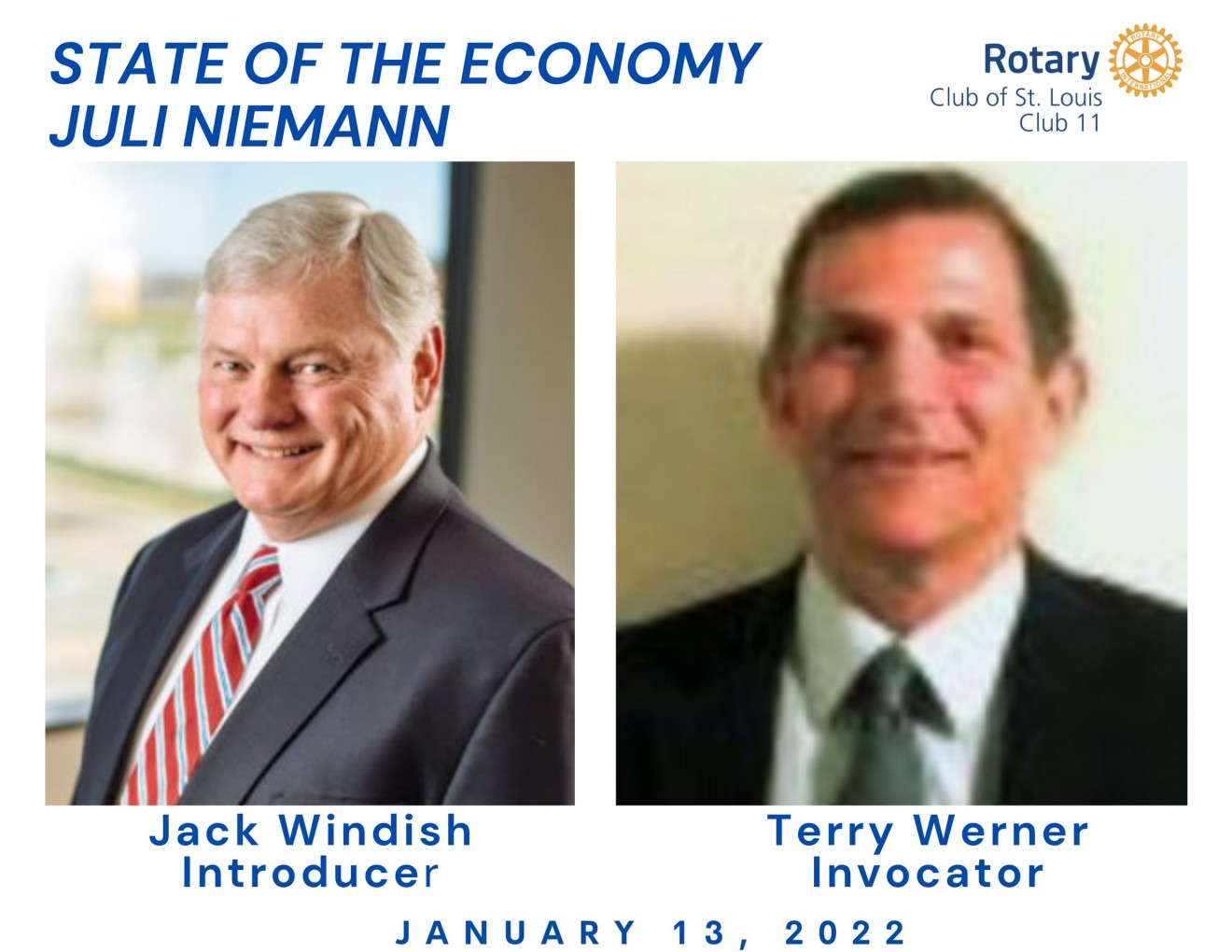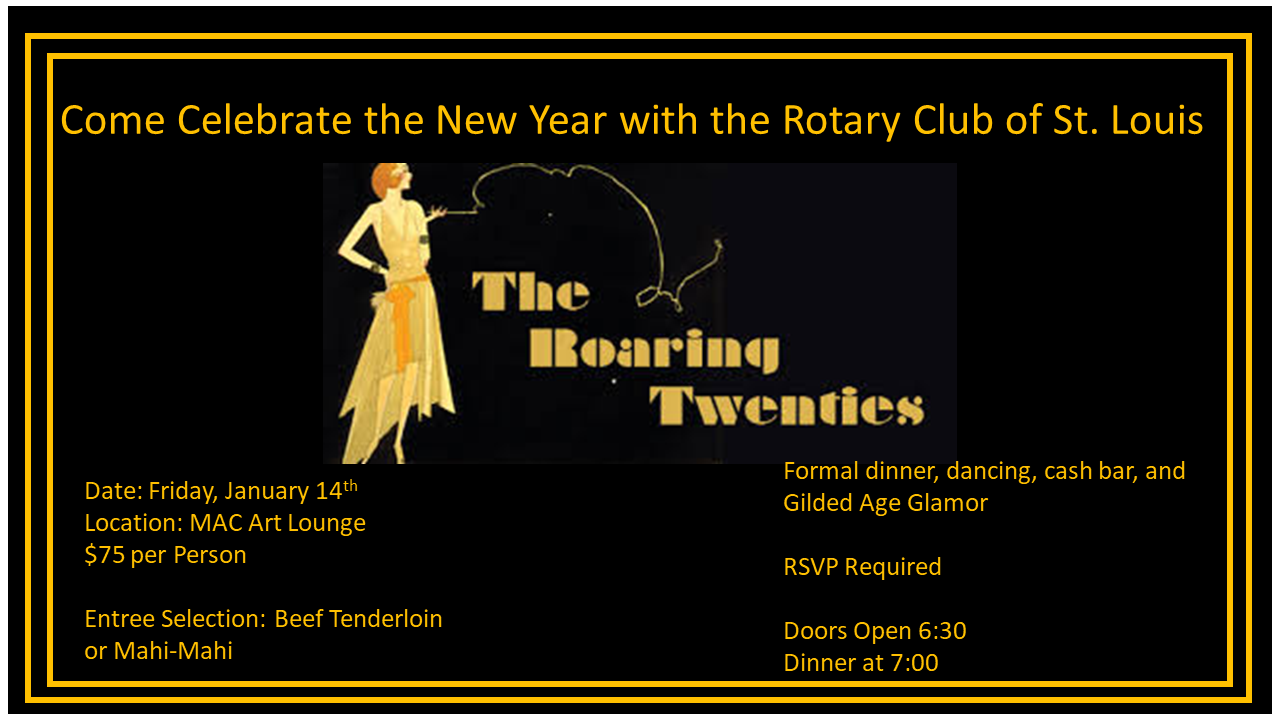 St. Louis Rotary Celebrate the New Year Party ~ January 14, 2022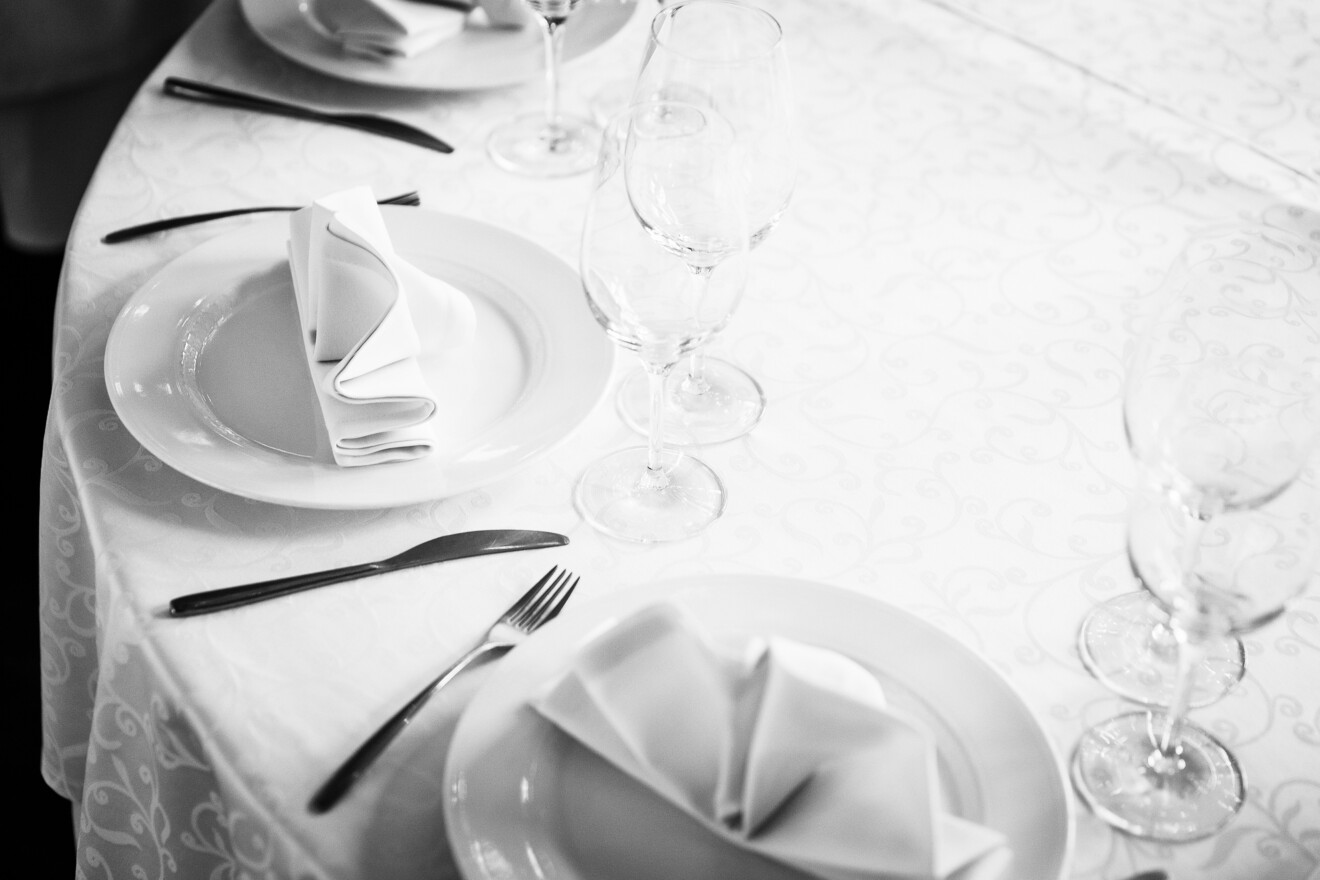 LUNCH MENU JANUARY 13, 2022
Endive Salad... ~

Scaloppini of Turkey Breast Marsala w/ Mushroom Marsala Demi sauce....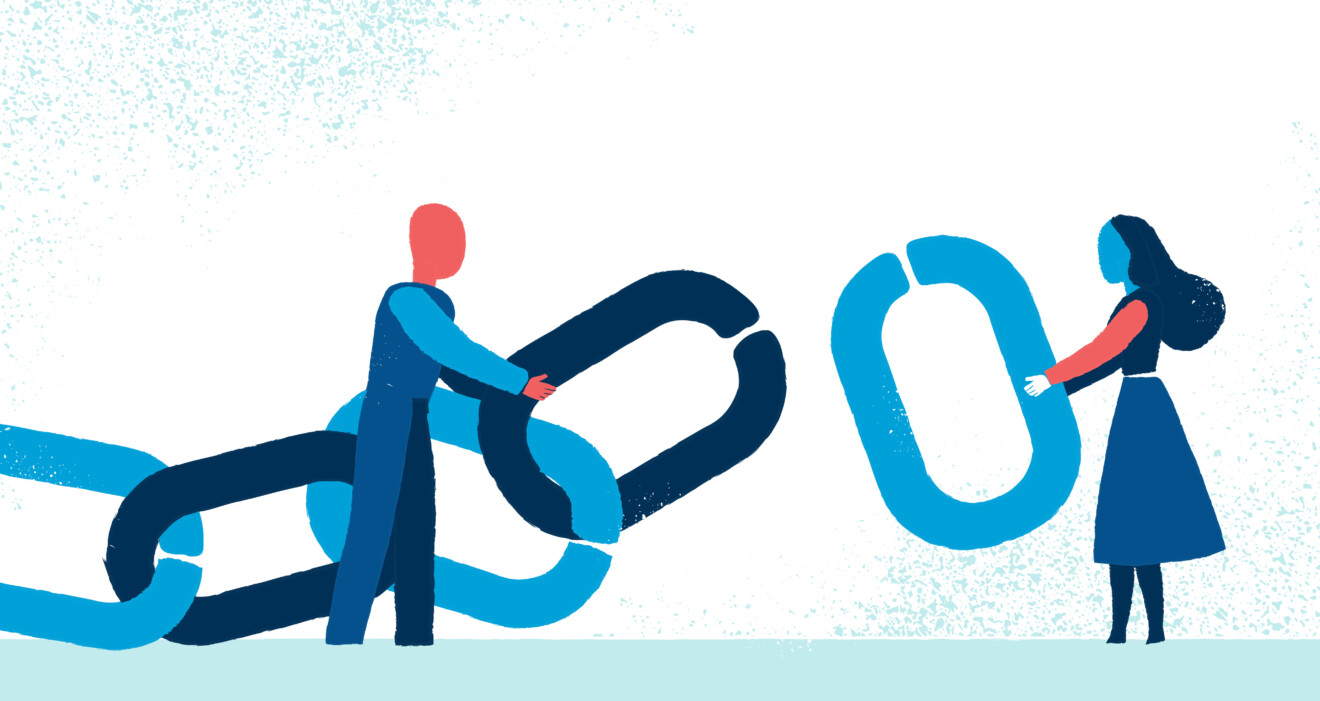 ATTEND THE ST LOUIS ROTARY CLUB MEETING ON JANUARY 13, 2022
Join us in person for lunch or via Zoom. on January 13, 2022 from 12 pm - 1 pm
Bowling Alleygations | January 3, 2022 | Bill Piper
Bowling Alleygations Week 16
January 3, 2022 | Bill Piper

We few, we happy few. We krewe of keglers. (apologies to W. Shakespeare)
It was a happy and reduced bunch of Rotarians on lanes 17-24 of Olivette Lanes this first Monday of the new year. Maybe it was the variant. Maybe it was the cold. Maybe it was a matter of belated recovery from Friday night.

Next Week ~ January 20, 2022
St Louis Rotary Club
Annual Business Meeting
Get an Update on the 1st half of our Rotary year.
And learn about what's in store for the 2nd half!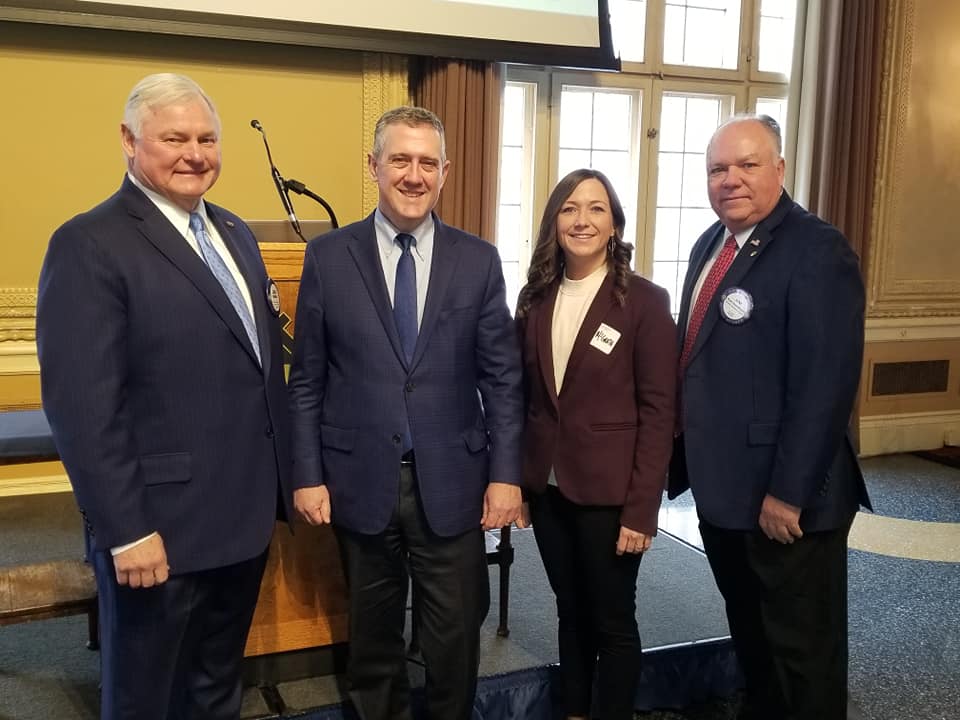 Club photos from St. Louis Rotary Club lunch on January 6, 2022.
Photos>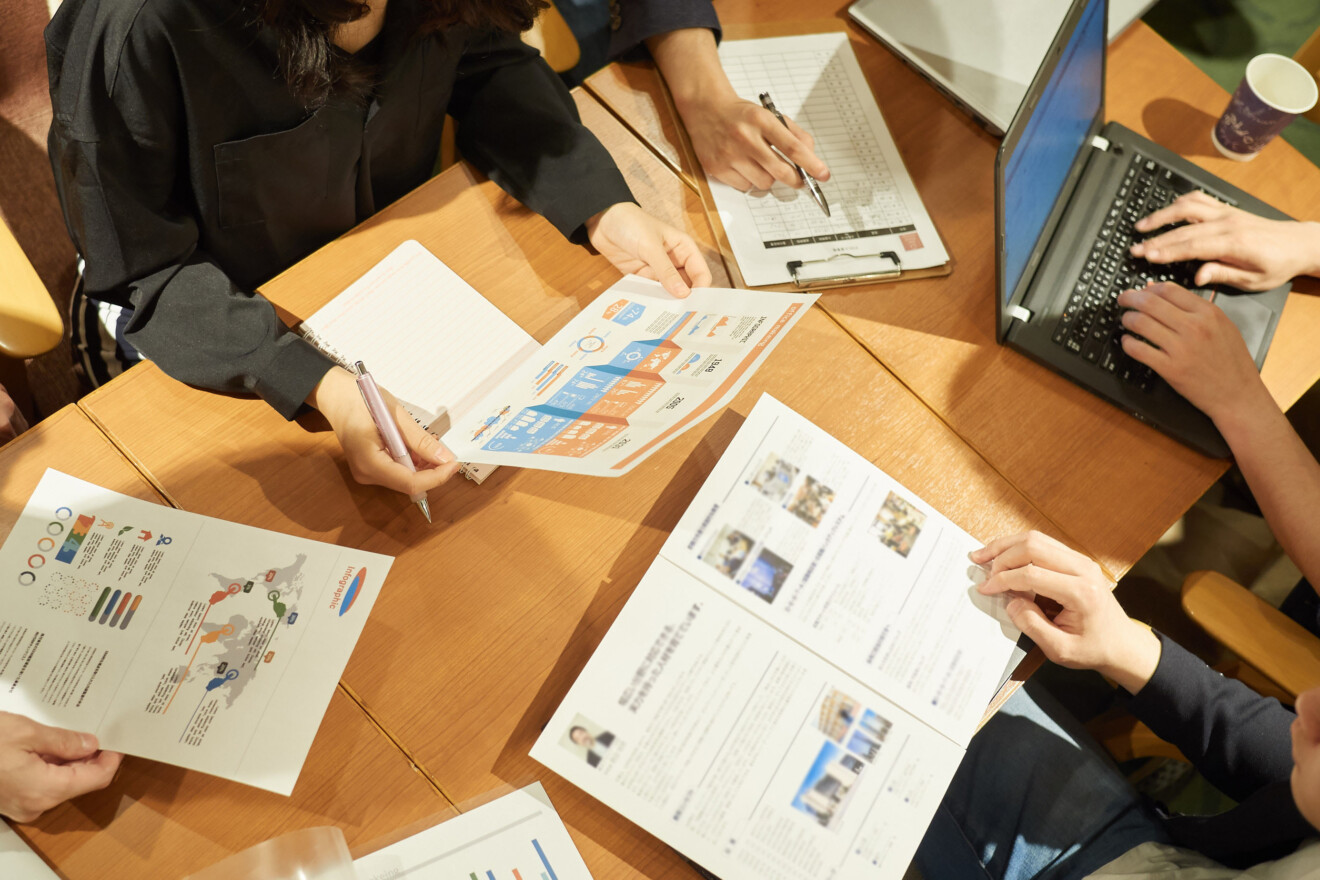 ST LOUIS ROTARY CLUB PROGRAM COMMITTEE MEETING | JANUARY 10, 2022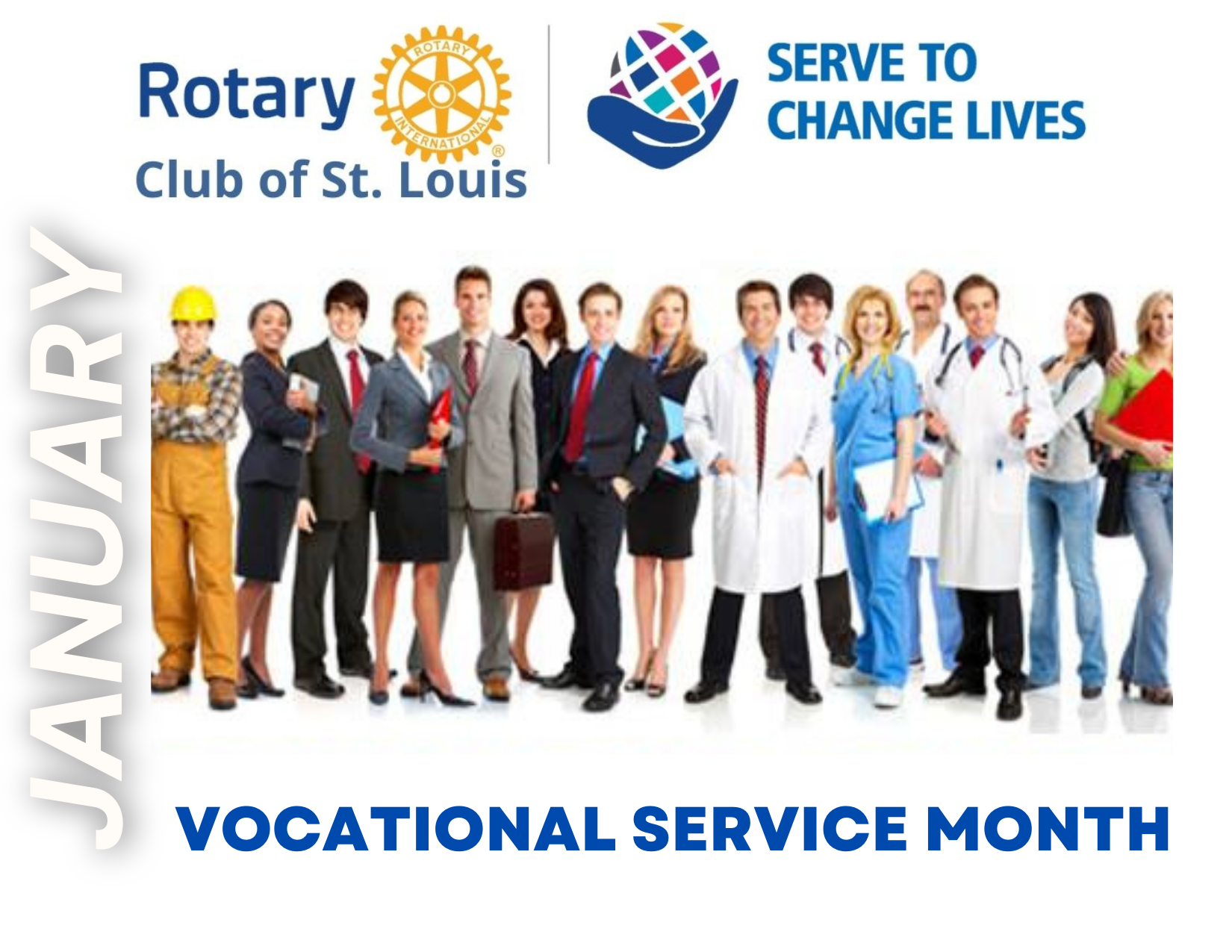 The Rotary International Theme for the Month of January is Vocational Service.
Interested in joining St. Louis Rotary?

The Rotary Club of St. Louis meets on Thursday at noon the Missouri Athletic Club located at 405 Washington Avenue, St. Louis, MO 63102