TOP STORY | OCTOBER 21, 2021
Samuel R. Goodwin | Imprisoned in Syria | October 21, 2021
Goodwin moved to Singapore in 2012 to help launch a tech startup business and regional NGO. His focus included stakeholder management, media relations and non-profit partnerships. Sam's combined education and professional experience in global business and foreign affairs spans more than 12 years. He has led humanitarian efforts across Asia, Africa and Latin America.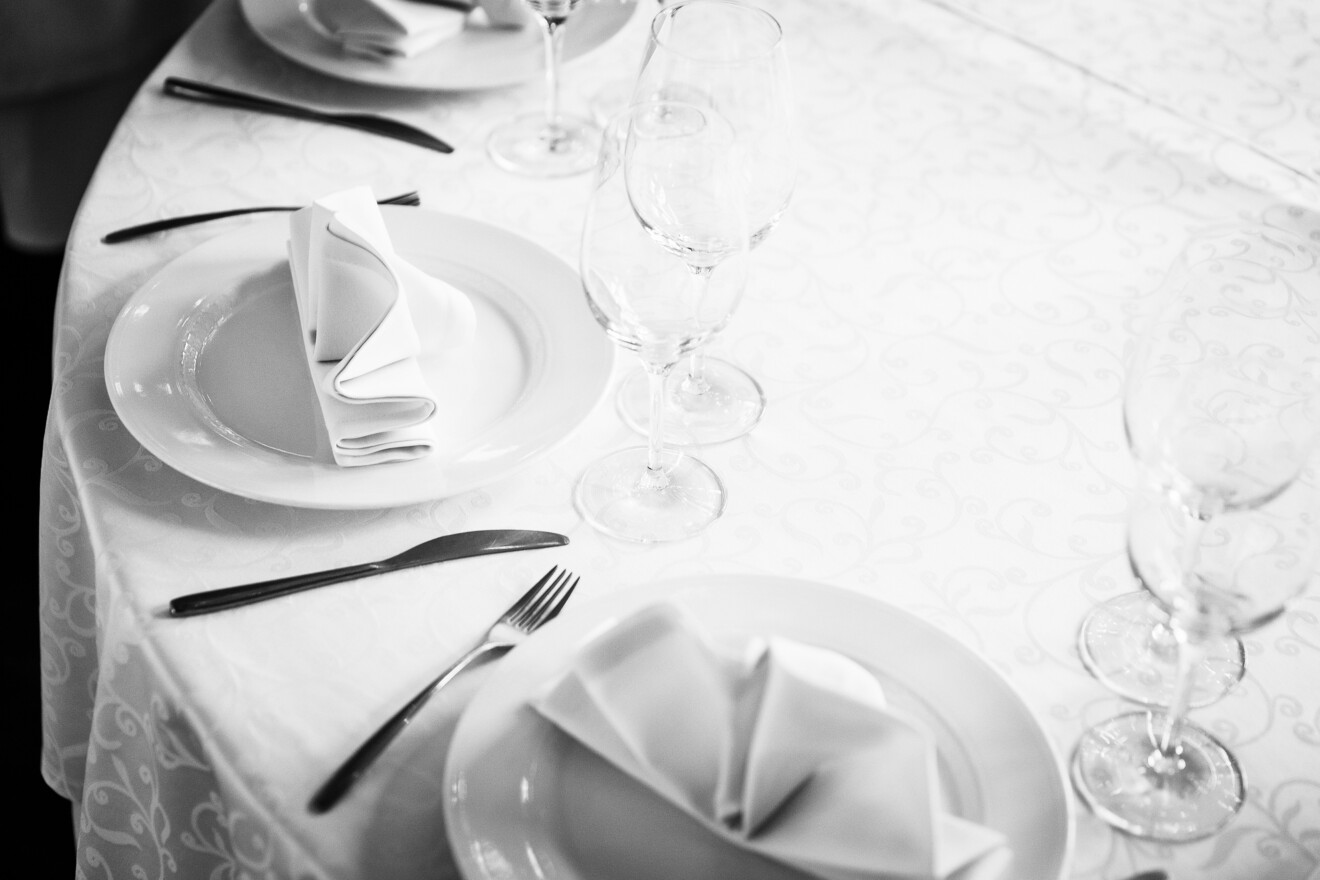 LUNCH MENU OCTOBER
21
, 2021
~Southwest Caesar
~Chicken Enchiladas with ...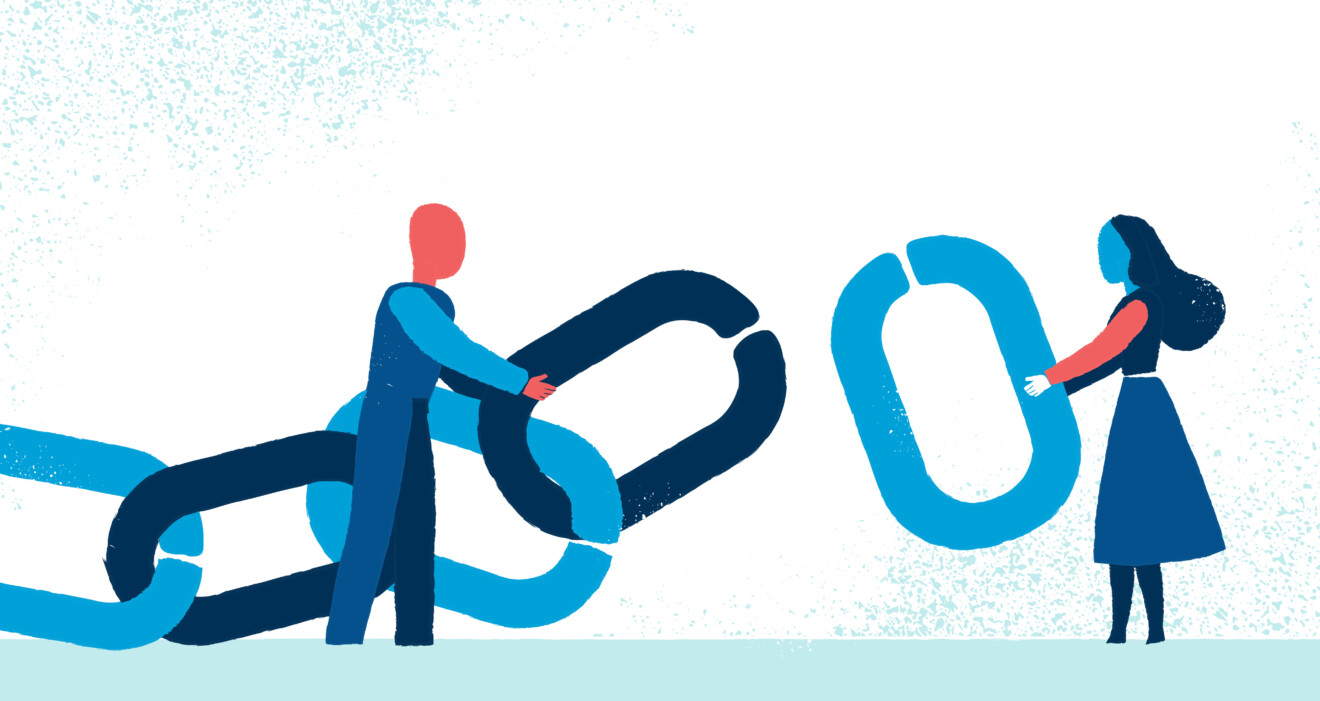 MEETING LINKS OCTOBER 21, 2021
Join St. Louis Rotary Club in person at the MAC Downtown, 405 Washington Avenue, 63102 from 12 - 1 PM on Thursday, 10/21/21 or by ZOOM!
LETTER FROM THE PRESIDENT
My fellow Rotarians, we had a meeting of the CharityGolf Tournament committee Thursday afternoon. Rick Tinucci outlined the results of our tournament in September. We enjoyed the best results ever this past year. I'm proud to announce that we grossed $64,772 for the tournament. Our net profit was $48,548.
I want to thank everyone who participated.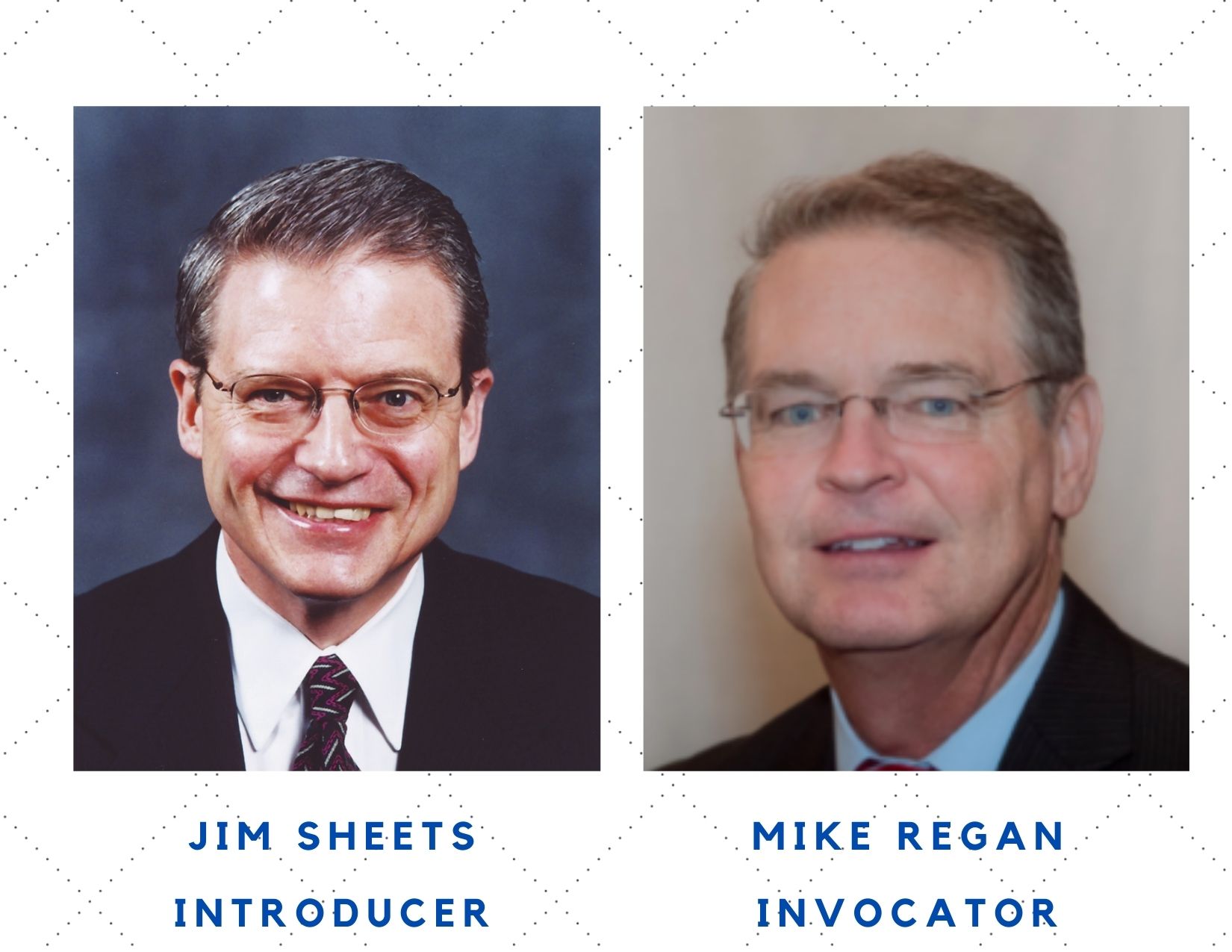 JIM SHEETS
,
INTRODUCER & MIKE REGAN, INVOCATOR ON THURSDAY, OCTOBER 21, 2021
AT ST. LOUIS ROTARY
Hesley Challenge Grant for Water Project
This year, in conjunction with the Rotary Club of Meycauayan, Philippines, Club 11 is sponsoring a clean water and Hygiene project. This $40,000 project will provide clean drinking water for over 2000 students in five elementary schools. Phil and Carole Hesley have donated $10,000 and are challenging Club 11 Rotarians to match their donation. Rotary International will then match our $20,000 …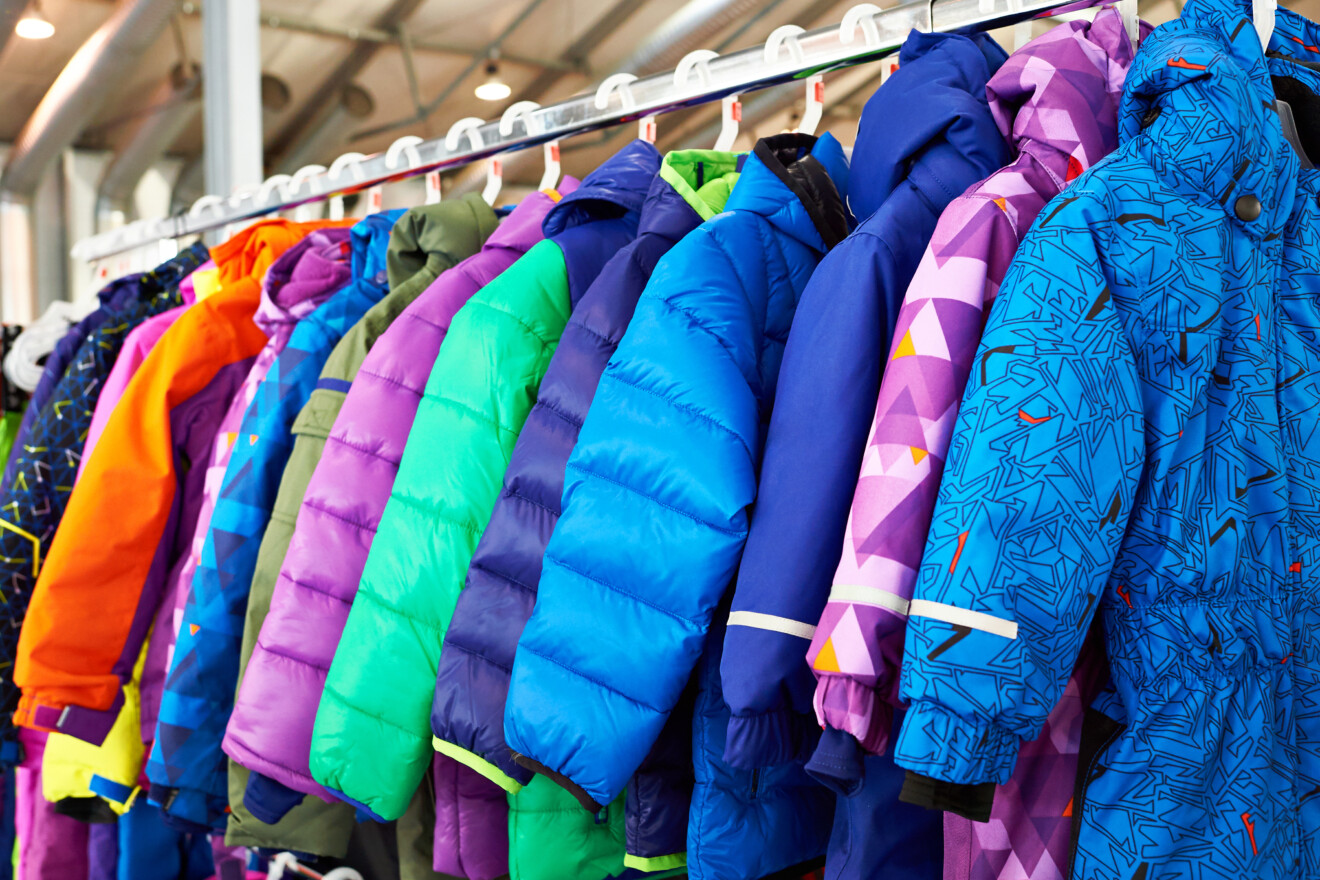 Need Coats, hats, gloves, etc for Pre-K through 12th Grade. Bring them to Rotary on Thursday!

There are currently

3,569

students in the SIT program! SO THE NEED FOR COATS IS HUGE!


If you prefer to make a monetary donation, the Coat Committee will shop for these items for you. The drive is extended until October 31, 2021
St. Louis Rotary Club is Sponsoring a Coat Drive to benefit the St. Louis Public Schools Students-In-Transition (Homeless Services) Program.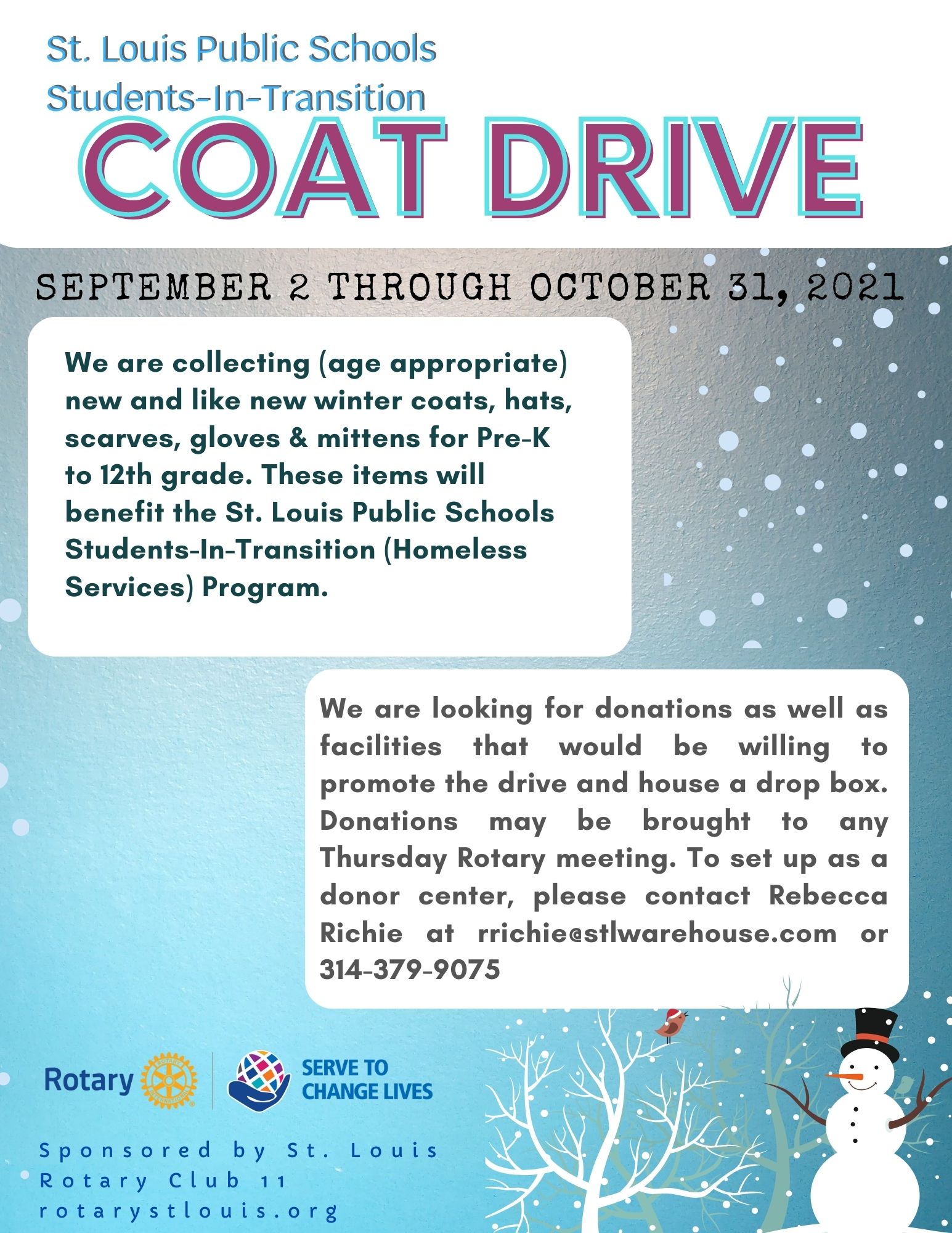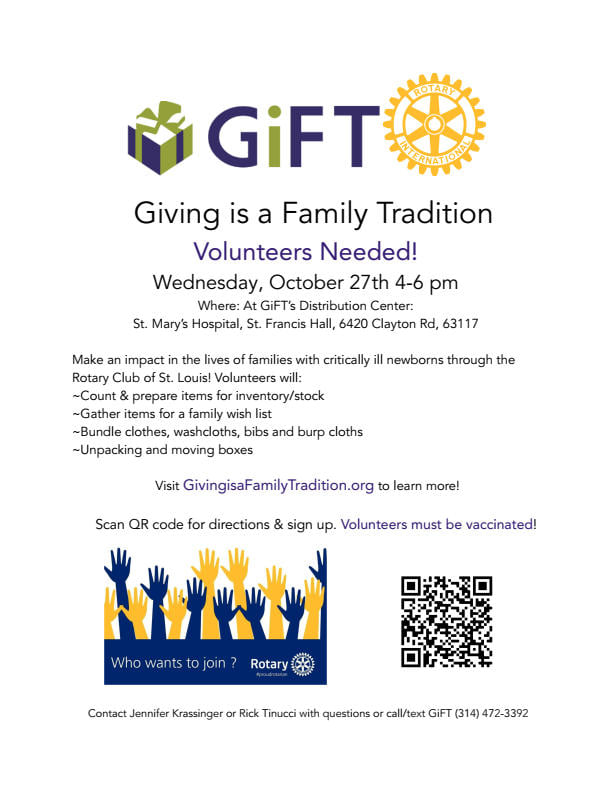 VOLUNTEERS ARE NEEDED AT GiFT on Wednesday, October 27, 2021 4pm - 6pm
LEARN MORE
Perennial on Lockwood | St Louis Rotary Club Social | 10/28/21
Our next club social is on October 28, 2021 at Perennial on Lockwood, located at 216 W. Lockwood in the heart of Old Webster. They are a small batch brewery, tasting room, and restaurant located in the heart of Old Webster Groves. "Perennial on Lockwood is a collaboration between Olive + Oak and Perennial Artisan Ales offering ...


ST. LOUIS ROTARY CLUB BOARD MEETING
Wednesday, October 20, 2021
Young Citizen Awards | Dr. Kelvin Adams, Superintendent SLPS | October 28, 2021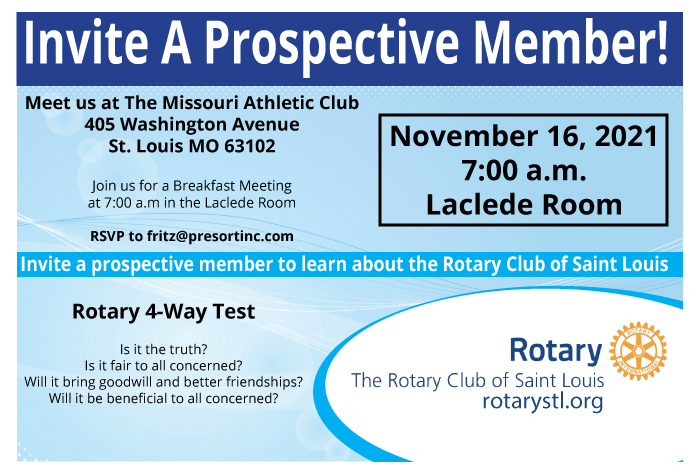 The Rotary Club of St. Louis meets on Thursday at noon at the Missouri Athletic Club located at 405 Washington Avenue, St. Louis, MO 63102. https://rotarystlouis.org