SEPTEMBER 16, 2021 NEWSLETTER
TOP STORY | SEPTEMBER 16, 2021
Diversity and Inclusion | Vincent Flewellen, C.D.O., Webster University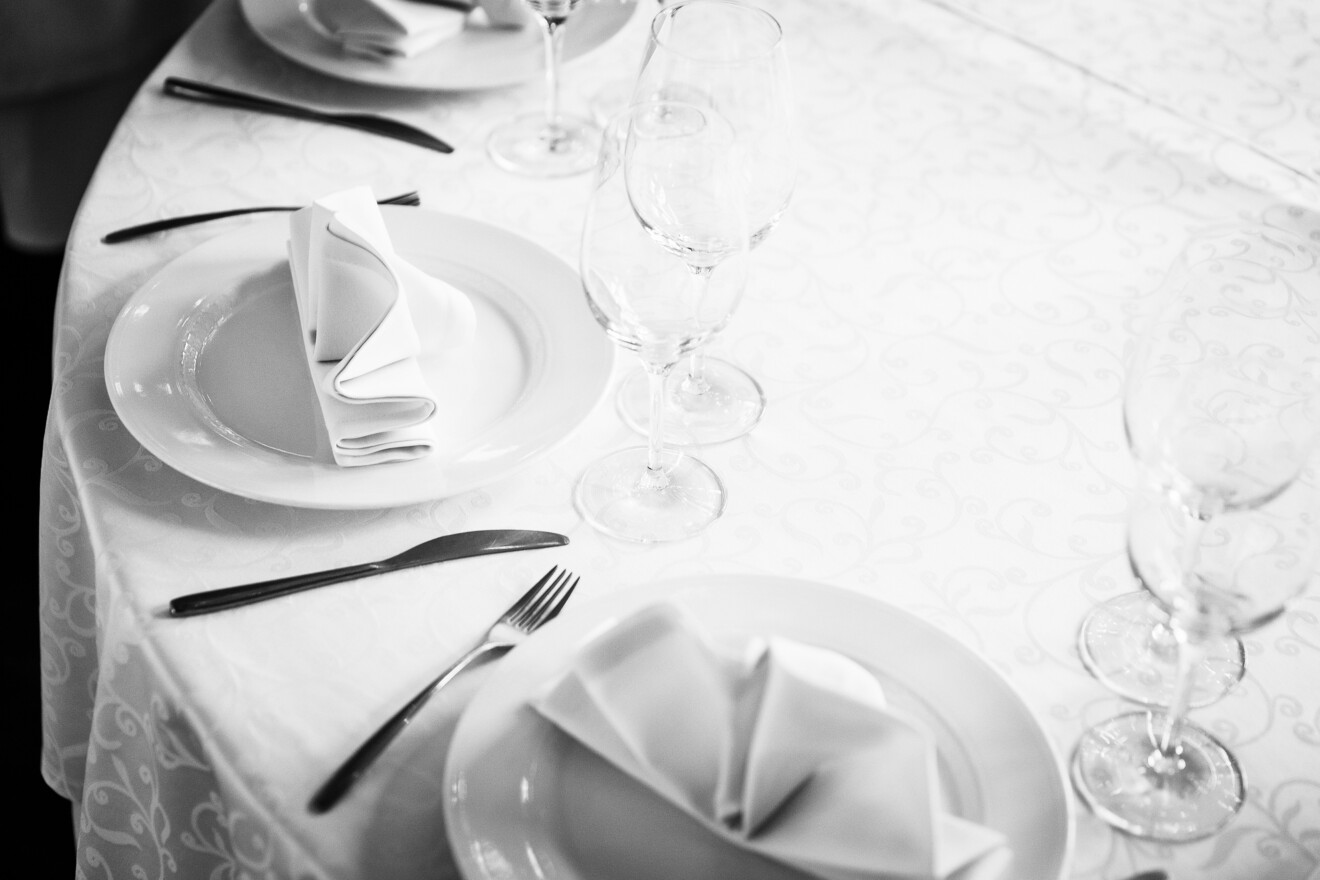 LUNCH MENU SEPTEMBER 16, 2021
Italian Salad ~
Lasagna w/ Marinara sauce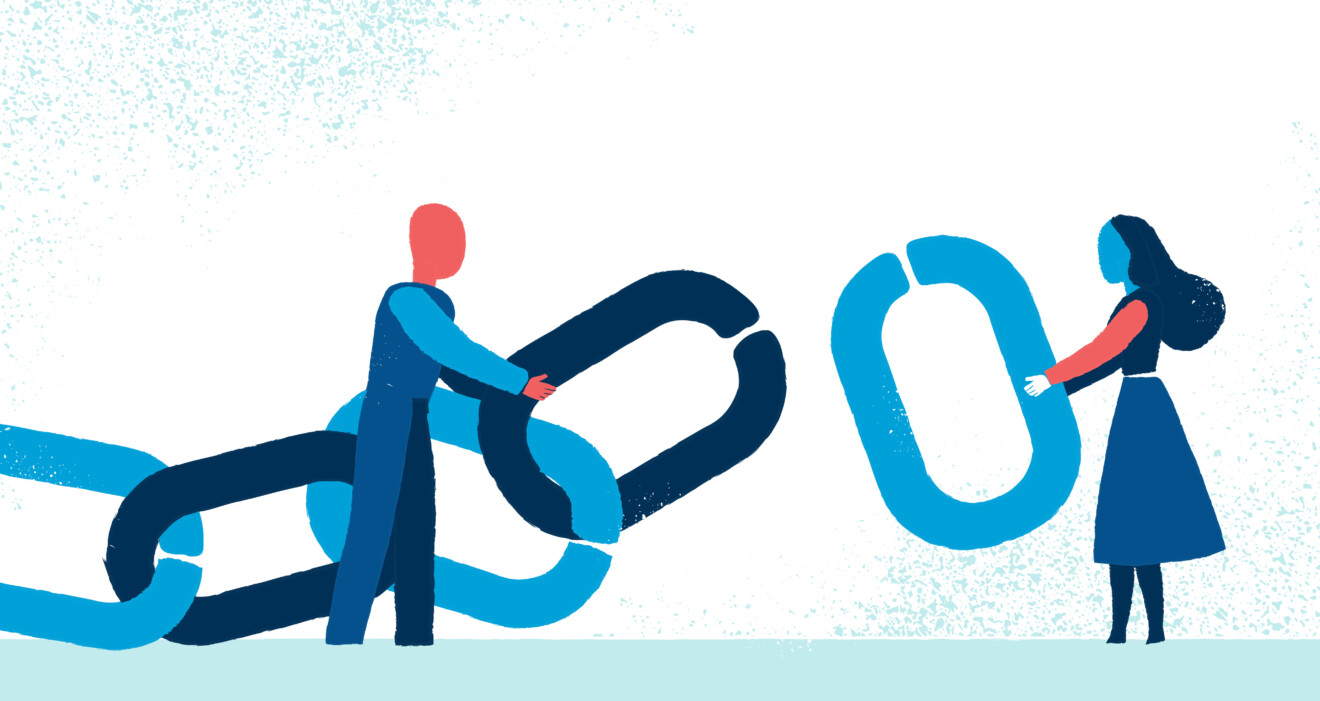 MEETING LINKS SEPTEMBER 16, 2021
Join us in person at the MAC Downtown from 12 - 1 PM on Thursday or by ZOOM!


LETTER FROM THE PRESIDENT
Hello my fellow Rotarians!
I hope you all enjoyed your weekend and the fabulous weather.
This past weekend, we paused to reflect on the 20th anniversary of the 911 terrorist attack on the United States. As I watched the news programs on television, it reopened wounds that will never heal.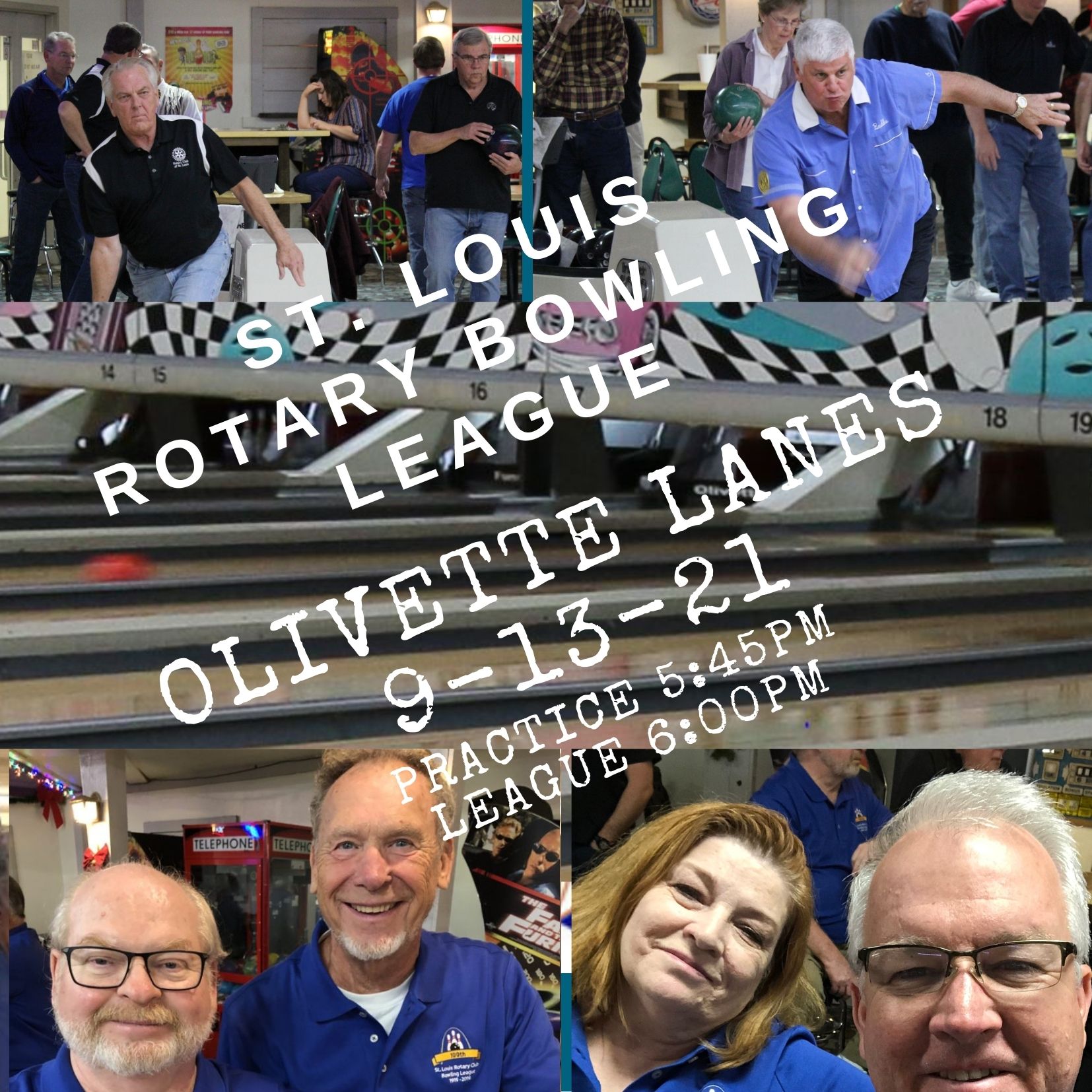 FINALLY!!!! St. Louis Rotary Bowling League Week 1: It's at Olivette Lanes. MONDAY,
9-13-21 - League starts at 6PM!!!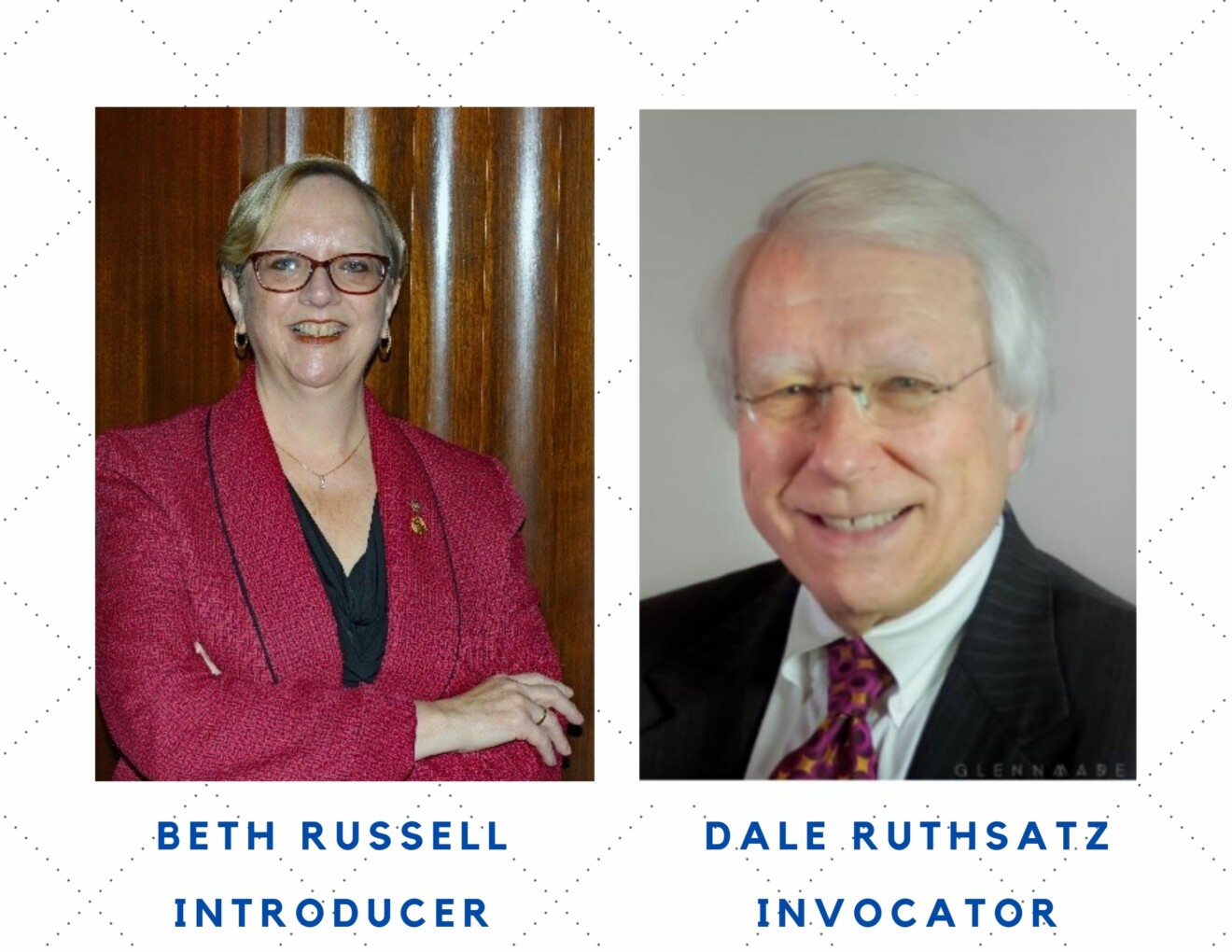 INTRODUCER & INVOCATOR THURSDAY, SEPTEMBER 16, 2021
AT ST. LOUIS ROTARY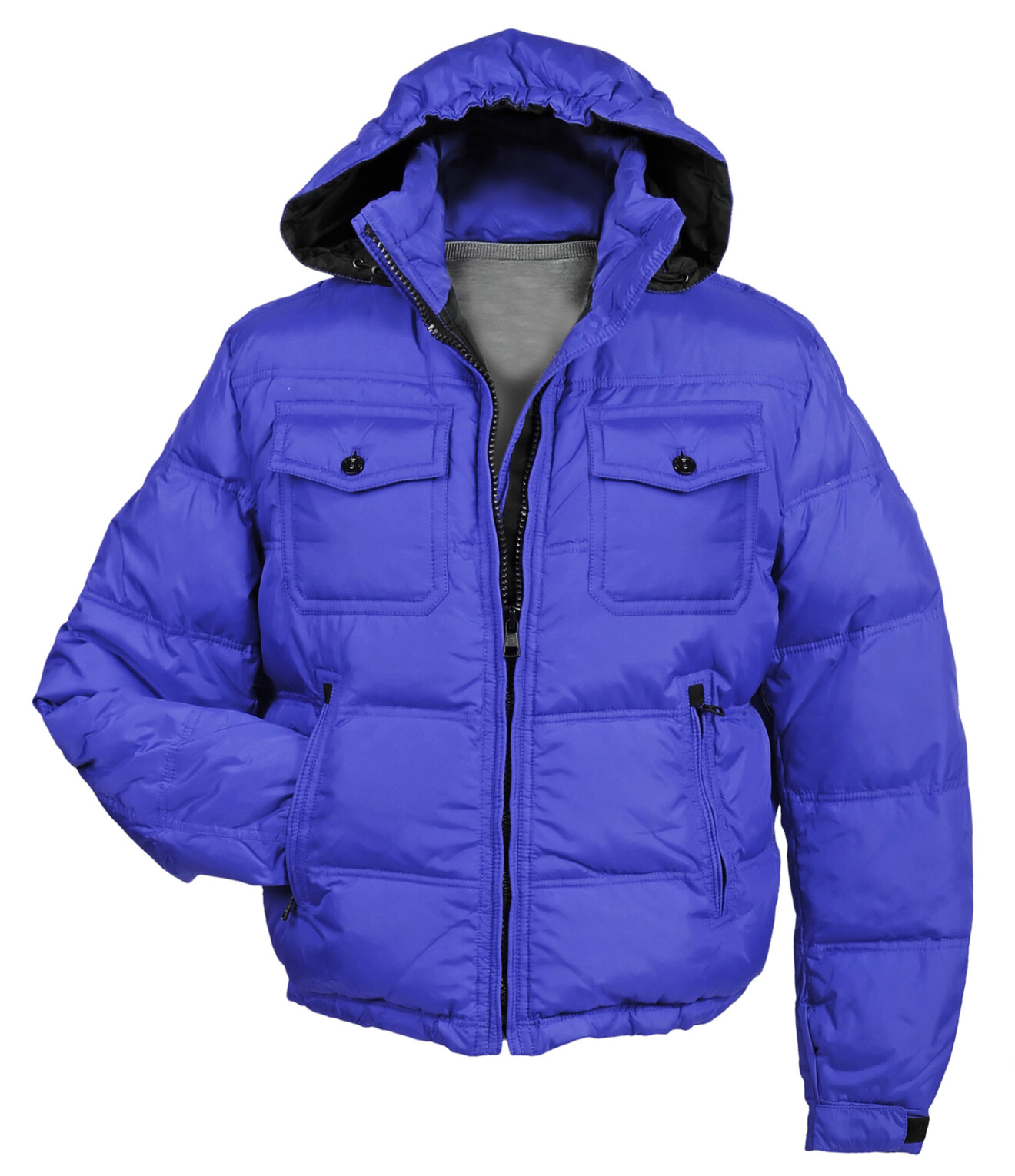 Need Coats, hats, gloves, etc for Pre-K through 12th Grade. Bring them to Rotary on Thursday!
St. Louis Rotary Club is Sponsoring a Coat Drive to benefit the St. Louis Public Schools Students-In-Transition (Homeless Services) Program.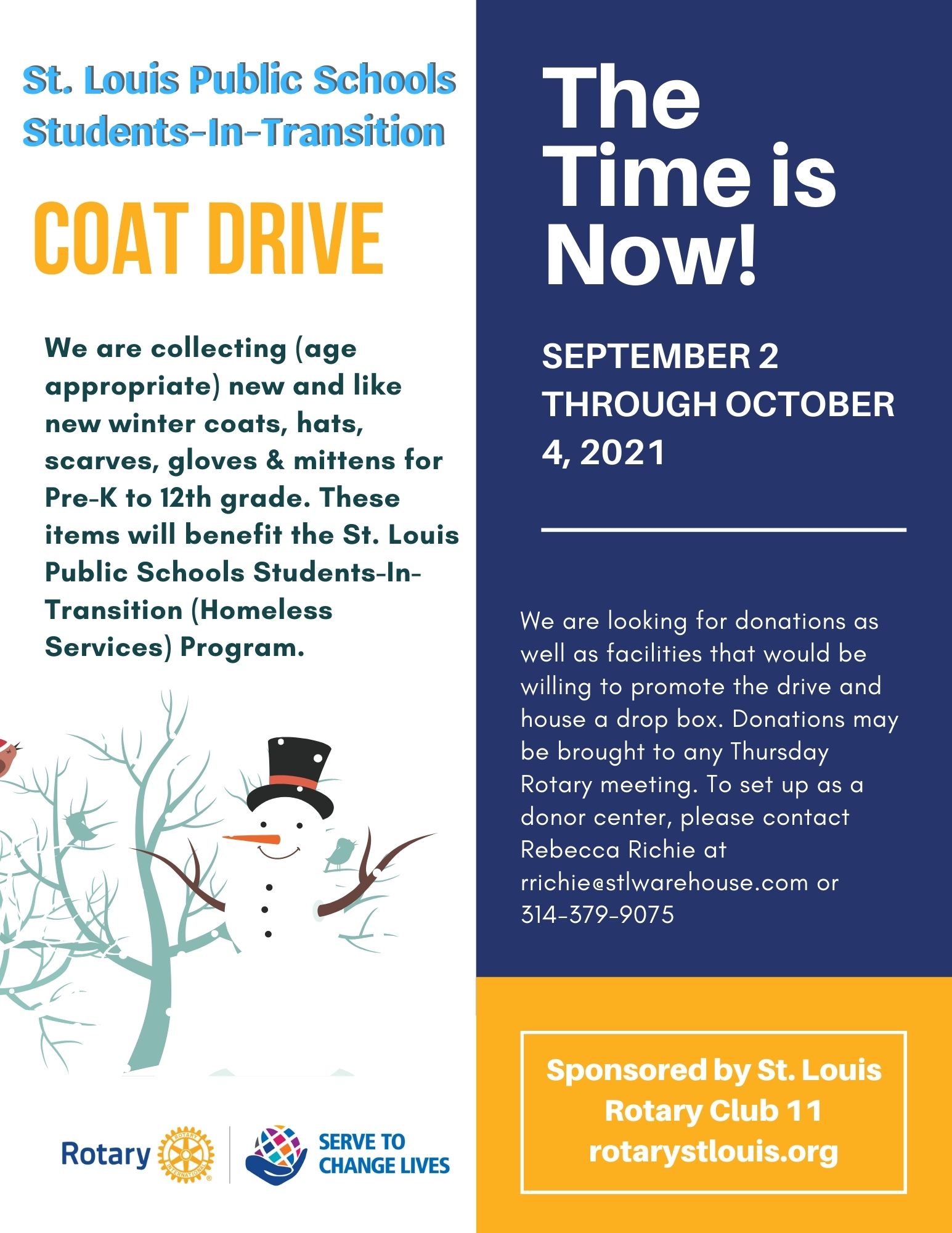 NEXT WEEK THURSDAY, SEPTEMBER 23, DON MARSH | LIFE AFTER MEDIA
Our lunch meeting was held in the beautiful Art Lounge at the Missouri Athletic Club Downtown.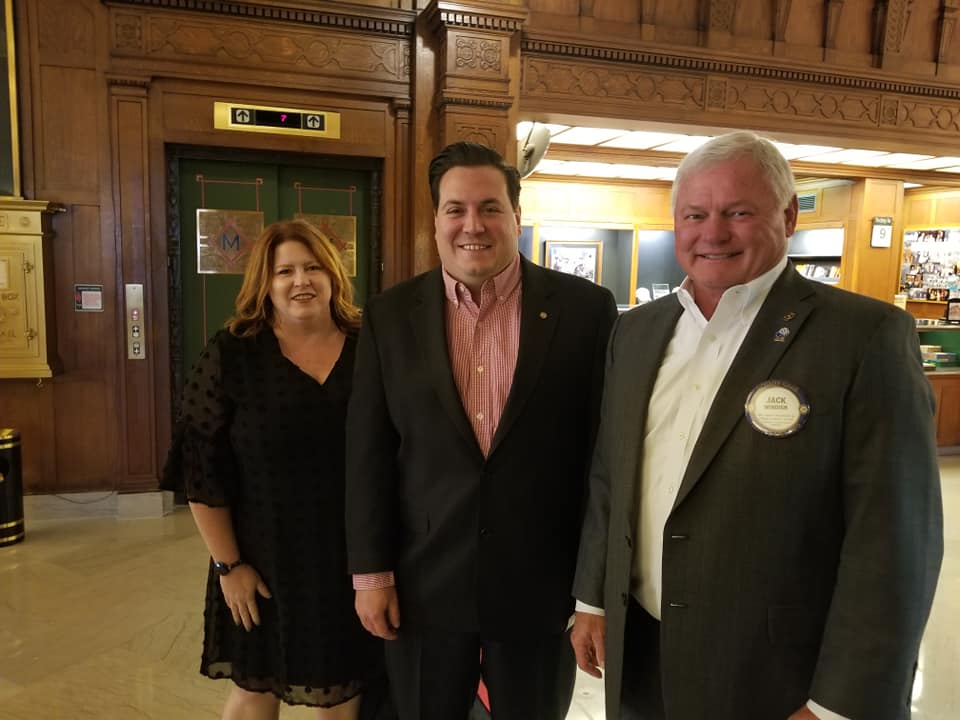 Board Meeting Wednesday, September 15, 2021 - MAC Downtown 12PM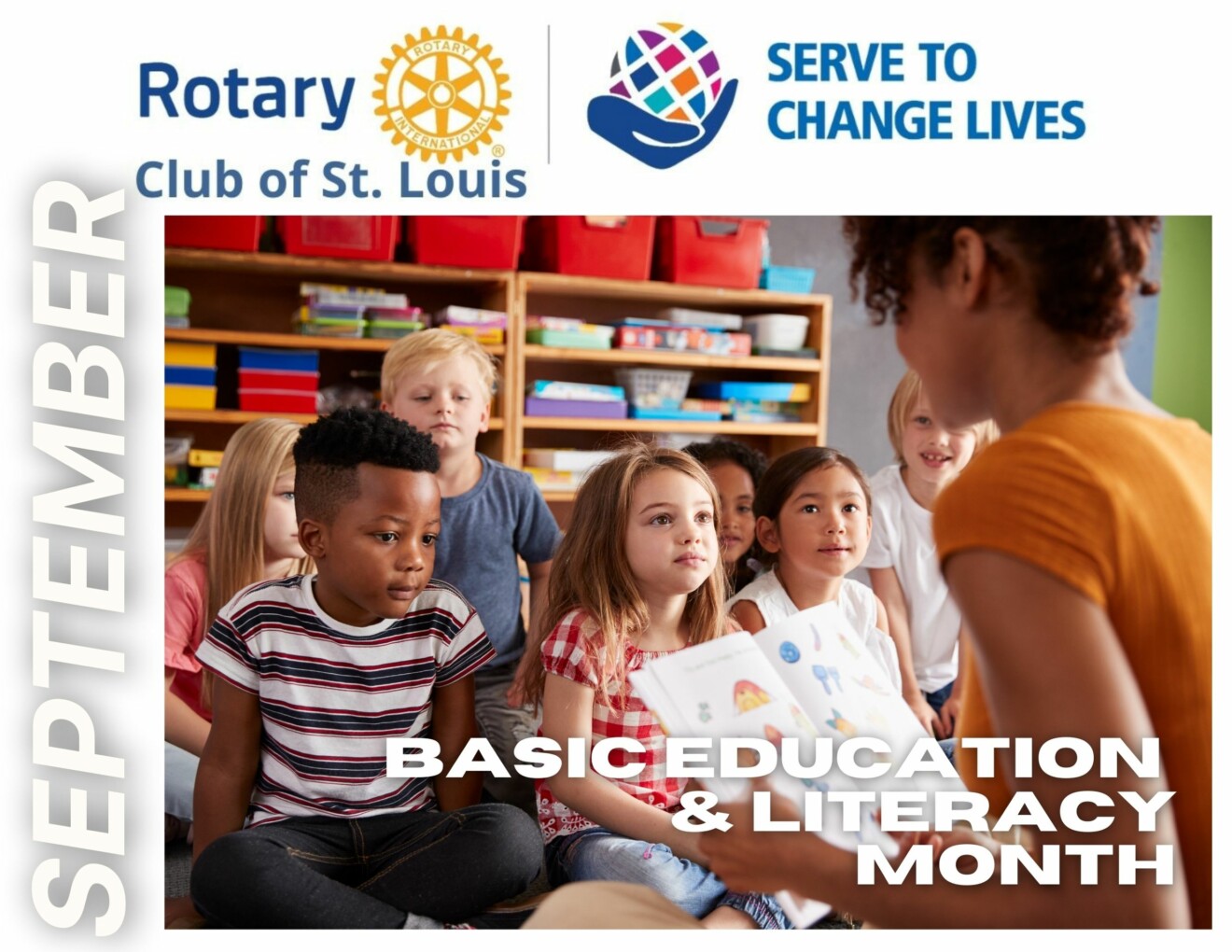 September Focus - Rotary International is Basic Education and Literacy