Thank you St. Louis Rotary Club members for your support of the 8th Grade Leadership Achievement Awards. And thank you Webster University for the scholarship that is a huge part of this award.
Awards were presented in some new ways this year! In addition to the traditional 8th grade graduation ceremony, there were drive-by car parades, ZOOM, and TEAMS presentations.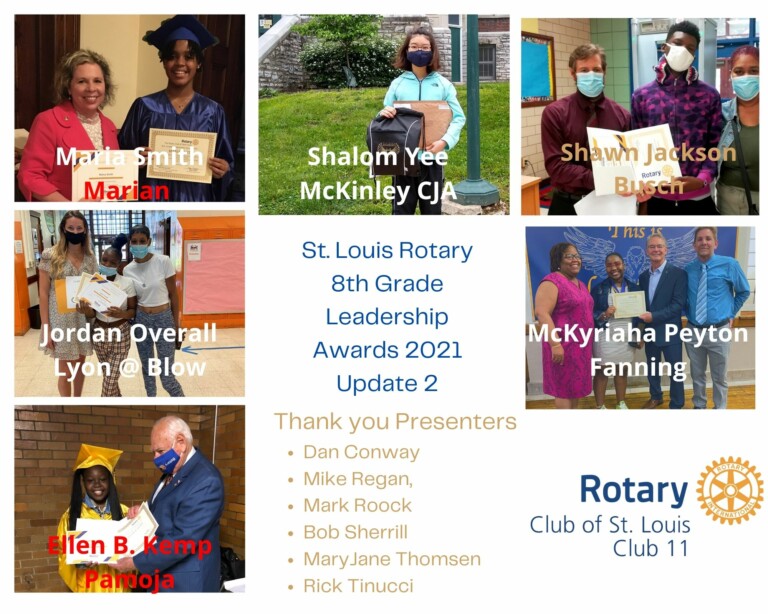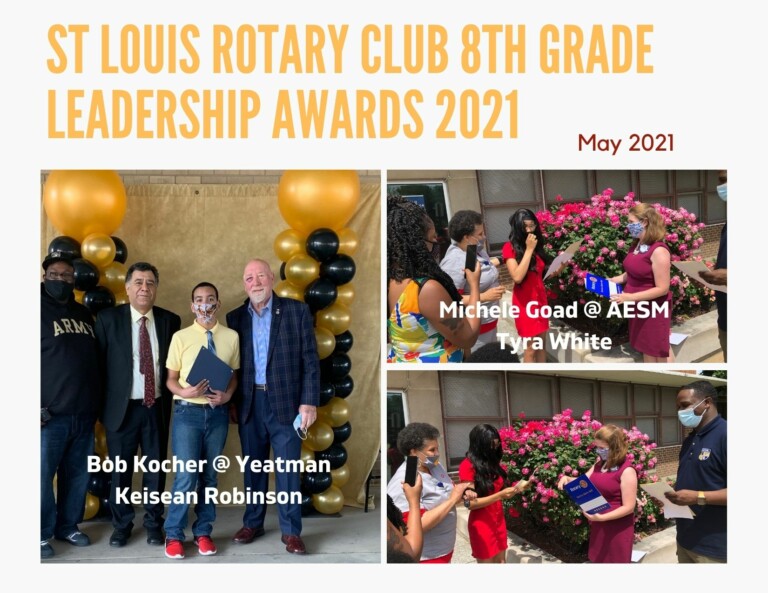 Rick Tinucci Virtual Presentation at Lyon @ Blow
Michele Goad, Live Presentation at Gateway
2021 8th Grade Awards support team: President Kent Steinbrueck, Past President Bob Kocher, Thao Dang-Williams, Maggie Hooks, Beth Russell…..
Presenters: Dan Conway, Michele Goad, Bob Kocher, Pete Milne, Mike Regan, Mark Roock, Mark Rubinelli, Dale Ruthsatz, Bob Sherrill, Rick Tinucci, Mary Jane Thomsen
Participating Schools: AESM, Busch, Carr Lane, Compton Drew, Fanning, Gateway, Laclede, Long, Lyon, Marian, McKinley, Pamoja, and Yeatman
Students Receiving 2021 Awards: Jai'Cion Anderson, Joshua Edward, Rony Soto Flores, Shawn Jackson, Ellen Kemp,
Zarina Knox, Jameria McGee, McKyriaha Peyton, Jordon Overall, Keisean Robinson, Maria Smith, Tyra White, Shalom Yee