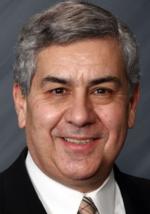 I hope that you have been enjoying the return of the Scribe's Report to the PepperBox.  This is thanks to Rick Tinucci who offered to revive it.  The Scribe's Report is regularly the most "clicked on" link in the PepperBox.
At our last luncheon, I put out a call to Club 11 for volunteers to take on future Scribe Reports.  I answered my own call by being this week's Scribe.  
Now it's your turn.  We'll have a template/outline for you to use in order to make things simpler for you to complete the report. 
Among the ideas that Matt Homann of Filament shared in his presentation to our Club was: "Don't be afraid to make an UNREASONABLE request."
I don't believe this to be unreasonable, but it is a request that would be    "Beneficial to all concerned".
 

/%postname%/