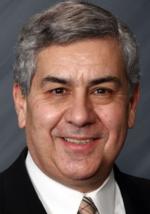 Following the encouragement of our international president Mark Maloney that Rotary connects the world, what better way to begin Mark's call to action for the 2019-2020 Rotary year than by hosting the Inter-City meeting on July 11.

We can connect the world if we begin by connecting locally. We had Rotarians from eight area clubs. This is the start…..thanks to all for joining us and Club 11 looks forward to connecting with you in the months ahead.

Members of Club 11, this is the beginning of a new club year so you can answer the call to Rotary action — offer your talents to a committee — you will personally benefit as will Rotary.
"Tell me and I forget, teach me and I may remember, involve me and I learn – Benjamin Franklin