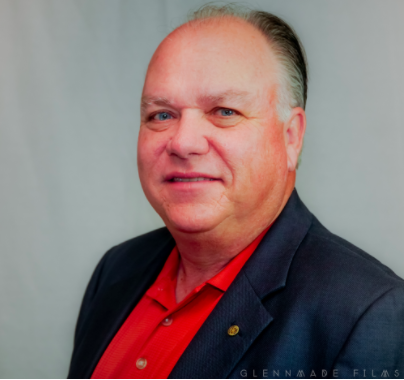 President Elect's Telegram
ALL CLUB 11 ROTARY EVENTS AND MEETINGS REMAIN CANCELLED FOR NOW. THERE WILL BE PLENTY OF NOTICE FOR WHEN WE WILL RESUME ACTIVITIES
Keep calm and wash your hands
Every dark cloud has a silver lining
History tells us that an informed population is important to protecting the public's health
Frequently wash your hands, use hand sanitizer with at least 60% alcohol when you can't wash your hands; clean surfaces of your home to keep the virus down
There are so many but the most important is: USE COMMON SENSE
We have a VIRTUAL Rotary Meeting planned for Thursday May 28th. The program will be an educational meeting on How to use ZOOM effectively. Brian Elliot will give the ZOOM presentation on ZOOM. Stay tuned. You will get more information via email.
The plan would be for us to have our first in person meeting on June 4th. Remember nothing is definite but that is the plan. Our program committee led by Beth Russell have done a great job at shuffling programs in these very uncertain times.
Old Business
Please be assured that your Board of Directors for our club is taking measures and making decisions that will make keeping everyone's health the top priority. Always remember as we come out of this all of our meetings and activities will be optional and each individual should make decisions that are best for YOU.
As we all know, nothing is certain as we work through these unprecedented times. As soon as we feel it to be safe, we will attempt to get back to Rotary business. It will be good for everyone to come together for service to others. We are considering a number of options for those that cannot attend or choose not to attend meeting for the remainder of the year. Please be patient with the Board and the club office as we get through this.
We are all dealing with an unprecedented situation with COVID-19. Hopefully we will get through this in short order and be able to get back to our "normal" lives again. When we get through this, hopefully we will realize how important our FREEDOM is and we can work harder on treating each other kindly every day.
UPDATE – President BOB is home. Last Friday Teddy reported that on Thursday Bob was released but under heavy medical care to rehab in his home. Due to the COVID-19 he was not able to go to a rehab facility so home will have to do. Bob did receive all of the cards and flowers which Teddy said really raised his spirits. PRAYERS DO WORK. Teddy asked that we continue to pray for Bob's recovery as he still has a long road ahead with lots of help from home health care nurses. Bob and Teddy both appreciate all the support from Rotarians.
MAKE ME PROUD TO BE A PART OF SUCH AN OUTSTANDING GROUP – THE ROTARY CLUB OF ST. LOUIS
Our Throwback Thursdays seem to be catching momentum. This week we had the wonderful video featuring Jack Windish and Matt Weiss. Great insight on these two.
Past features have been on Katie LaMarsh, Wally Knoll, Beth Russell, Bob Kocher and Mary Jane Thomsen.
Mayor Jim Conway will be up this coming week. Be sure to watch.
If you haven't seen it make sure to check it out on various social media sites. One place you can see all of them is on You Tube. Search for The Rotary Club of St. Louis Channel.
Thanks again to Doug Russell and Mike Mosella for the productions.
Committee Meetings – If you are on a committee, please check with your chair to see if there is anything new that needs sharing and see if you can help in any way. I will try soon to update everyone with information from some of the committees, so stay tuned.
"Call a Rotarian" – President Bob kicked off this program on April 7th. Let's see if we can keep this going in support of Bob. I think this is a good gesture and will help keep us connected. And you will feel good just to make a "personal" connection.
Finally, if you have
questions, concerns, or ideas regarding Club 11 and the "Stay-at-Home" orders,
feel free to share.
My e-mail is:
Kent1055@att.net
Pepperbox 5-14-20
President Elect Kent