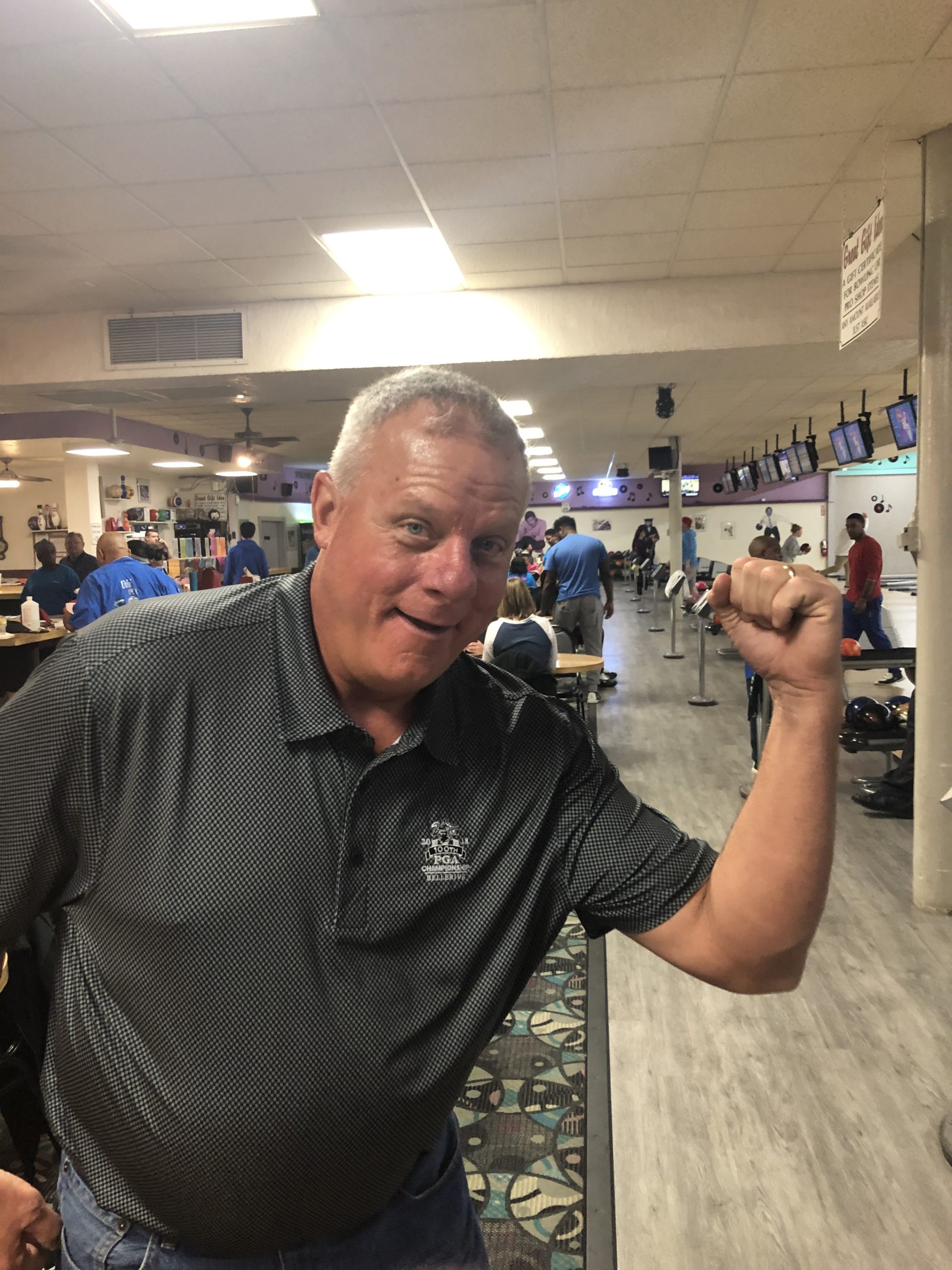 Alleygations for March 2nd, 2020
Just back from a nice three week fiesta in Puerto Vallarta, Mexico….Senior Pete Milne led Team Soifer with a first game 214 to beat Team Decker.   Pete came out strong with a string of five strikes in his first game back.   Overall, Team Soifer won 14 points to Team Decker 8 points.
Did you know that Jon Soifer is number one in attendance with 63 games bowled!   Rose Cooper, Katie LaMarsh, and Don Klackner are tied in second place with 60 games bowled.  Big Don Lorenz just discovered you can save 15 percent with GEICO.
Jeanine Conway out bowled her husband with a scratch series 481 to Dan's 396 series.    Dan said "It's Jeanine's world, and I am glad to be a part of it!" Jeanine bowled 85 pins above average to help Team Conway stay in first place with 15 points to Team Cowell 7 points.    
Top 200 games of the night:
Blake Critzas 264
Ralph Decker 242, 222
Don Lorenz 221
David Cowell 216
Pete Milne 214
Doug Lorenz 200
For you bowlers taking Monday, March 9th off….HAVE FUN on your week long golf trip in sunny Mesquite, Nevada!   My advice is to keep it straight down the fairway and away from the lumber yard!   
Yours truly,
Ralph Decker
Bowling League President