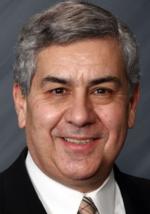 Had enough holiday parties? Had enough family?  Had enough football?    It's back to business for Club 11 after the Christmas break.
We'll start Rotary's 2020 with the Annual Business Meeting featuring presentations from select committees to tell us what's going on.  There's a lot of Rotary Club 11 info coming your way.  I hope you'll join us on Thursday.  Prepare to be amazed!
You may have already trashed your New Year's Resolutions.  I skipped the gym yesterday – that makes five years in a row!  I still have the best of intentions and, I'm sure, you do, too.  Rotary's resolutions are more than just good intentions.  They are important to the continuing fellowship and goodwill of Club 11.  So, we have to stay focused on them:
Gain weight by adding new members
Exercise more – Service above Self activities
Try to get to know your fellow Rotarians better: sit with a different group at lunch or call out to a member you haven't seen recently or offer a ride to a member who might need one.
What a Club we will have if we stick to these Resolutions.
See you on Thursday!President Bob