Why
When talking to friends, coworkers, clients and strangers on the street about what I do in Rotary I am almost always asked, "Why ?" Why Rotary, why polio, why torture yourself on a bike ride, and why a Barcalounger Rickshaw?
Why Rotary? About 14 years ago I was dating a woman who was the president of the Rotary Club of Fairview Heights. At one point she asked if I would consider joining the club. I knew nothing about Rotary so I went home, jumped on line And started to research Rotary. What I learned was Rotary is a top notch organization for getting things done. Earning an A+ rating from Charitywatch.org, 91% is spent on programs to overhead. As well as a 4 star exceptional rating from Charity Navigator. More importantly I had input on where my time and money would be used. I knew of no other organizations that work primarily from the bottom up. Most things that get done by Rotary start as an idea by a club member. That member then champions their idea to the club, if the club decides it wants to pursue this project then that project moves forward. It is at that time you get to witness the incredible network power that Rotary has developed for over 100 years. I often tell people that "you", as one cog, have the ability to move a wheel, with 1.2 million cogs, forward.
Some projects get completed in one day, others grow and become an ongoing worldwide effort. The biggest and the longest running is Polio Plus.
Why polio? No one in my family has ever had polio. By the time I was born polio was already in decline from its peak in 1952. In 1979 the US was declared polio free thanks to widespread use of vaccines. Until I became a Rotarian I didn't even know polio still existed. As I got more and more involved with Rotary I learned more and more about the role Rotary has played in the eradication of polio worldwide. The roots of Rotary's polio eradication effort started on September 29th of 1979 where volunteers administered drops of oral polio vaccine to children at the health center in Guadalupe Viejo Makati Philippines. The project's success led Rotary to make polio eradication a top priority. In 1985 Rotary launched Polio Plus, since then, in conjunction with multiple partners Including WHO and the Gates Foundation, over 2.5 billion children have received the oral polio vaccine. The number of cases has dropped from 360,000 annually to 140 reported cases of wild polio virus in 2020. While that is an astonishing success, ONE is too many and leaves the door open for spread. This just recently happened in Malawi, a country that hasn't had polio in over 20 years.
Why torture yourself on a bike? This is the easiest to answer. I love to ride and I love a challenge. Yes there are times it can feel like torture but when I get done doing these rides what I remember most are the incredible people I have met, the wonderful stories they shared and the astounding hospitality and helped so many offer along the way. It is 1st and foremost a team effort and I have had some amazing teammates along the way. These people are my inspiration to go just a bit further than I thought I could. I value their efforts and I don't ever want to let them down.
Why a Barcalounger Rickshaw? Many years ago I was in the planning stages of a big charity bike ride. We were sitting in an outside bar and I was a few ales in when the woman I was working with asked, "What's your hook?" At first I didn't understand what she was asking. I mean I'm getting ready to do a cross country bike ride, isn't that enough? She said," No, plenty of people do cross country bike rides, nothing special about that." She was right. I personally know several people who have done that. So I thought about it for a few seconds and blurted out how about with a Barcalounger Rickshaw? After a few minutes of laughter, I explained I'm serious. She asked if I knew someone who had a Barcalounger Rickshaw? I responded, in a few weeks, I will have one! With the help of a bike store owner and several different tradesmen, the first Barcalounger Rickshaw was created. Designed after a 1950s style Barcalounger, its "crazy" comfortable and enjoyable to ride in. Simply put, it's a hook. It allows me a few minutes to tell the story of Rotary and its role in the eradication of polio to whoever gets in for a ride. For an additional bonus I get to see lots of people smile and giggle.
The Rotary goal of polio eradication has now become my goal. I want to help finish the vision started by just a few Rotarians 40+ years ago, championed by many Rotarians throughout the years and a source of pride held by all Rotarians today. WE are this close to doing something many thought was impossible to do. We still face challenges along the way and we may suffer some set backs. It is times like this I remember what Gene Kranz (really) said when asked about the people in Mission Control during adverse situations. "When bad things happened, we just calmly laid out all the options, and failure was not one of them."
Ralph Zuke
Chair elect of the St.Louis Civilians Rotary Club
As a current member of the Rotary Club of St Louis' Civilians Satellite Club, Ralph and his club do many local service products to help support the local community. The club will be asking for sponsorships for the event, as well as donations. You can help Ralph and his club change the world and make it a better place.To visit our fundraising page and contribute, go to: https://raise.rotary.org/Raffi-Andonian/challenge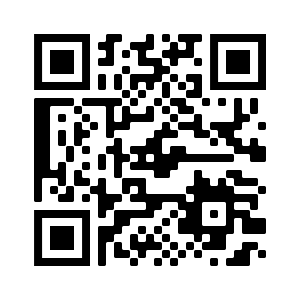 For more information, press only:
Ralph Zuke
314-477-5687
Ken Cooley
618-301-7584
Ken.cooley@live.com You can also use someone in your club for this as well.
For more information on Product:
www.facebook.com/barcaloungerrickshaw
www.facebook.com/Stlouiscivilians
Ralph Zuke & custom built Barcalounger Rickshaw. Photo by Frank Ishman. Published in Rotary Magazine December 2018R