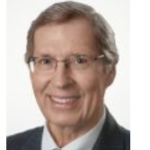 President Bob Garagiola rang the bell at precisely 12:00 noon followed by the Pledge of Allegiance and the Four Way Test.  Dan Conway presented the invocation with the theme about the power of words. President Bob announced the illness of Leia, the wife of Derek Wendling and the daughter of Rich Losciale.  Song leader Rick Tinucci  followed with a revision of  "Show Business"  renamed and reworded to "When Your Business Must Know Business" as a prelude to our speaker's remarks. 
 The club then focused on table conversation and the enjoyment of our fish taco lunch, an interesting departure from our regular meals.  Upon resumption two new prospects, Jessica Gaines and Brian Elliott, who participated in today's orientation were announced.  The next orientation is scheduled for November 7. 
All of the following announcements are presented in the current PepperBox.
Speakers at future meetings are:
Oct. 10, County Executive Sam Page
Oct. 17, Lisa Stone, SLU Women's Basketball Coach
Oct. 24, Ed Wheatley, author of book re St. Louis Browns baseball
Oct. 31, Dr. Kelvin Adams, St. Louis Public Schools and Young Citizens Awards
Suzanne Schoomer announced the next Blood Drive on October 17.  A bonus for donors will be a jacket provided by David Pokorny and Fox Sports Midwest.  And to satisfy Ken Schuman there is a SLU mascot on one sleeve.

The annual Veterans' Day program held jointly with the MAC will be on November 7.  Jim Sheets stated that the speaker will be a 4 Star General who is a member of the Joint Chiefs of Staff.

The last golf outing will be on Tuesday, October 8 at Greenbriar Country Club.  Contact David Wicks if you are interested in playing.

The next social outing will be Tuesday, October 15 at Urban Chestnut.  The scheduled hours are 5:00 – 6:30 p.m.

Sergeant-at-Arms Dan Conway recognized the success of the Cardinals as central division champions than cited the loss of the Brewers to the Nationals.  Guests for the meeting were Kate Stewart (a former member), Robin Nelson and Andrew Darling.  And Gary Neal was the sole visiting Rotarian.

Dr. Beth Russell was called to the podium to introduce the speaker.  Beth recounted how her first request for Erik Siemers to speak to Rotary resulted in a no.  However, several later telephone calls resulted in a friendship and a consent to speak to Rotary.

 Erik Siemers has served as Editor-in-Chief of the St. Louis Business Journal for over one year, coming to St. Louis from the Portland, Oregon office of the Business Journal.   At the same time a new managing director moved to St. Louis from Orlando, Florida.  He had little knowledge of the St. Louis market so learning about the area was critical.  Their goal was to support businesses without making radical changes in the Business Journals format.  One critical facet was learning the Post-Dispatch was a competitor but he believed the weekly issue of the Business Journal would provide more detailed information to readers than the limited daily reports of the Post-Dispatch.  They do provide current news on a daily basis but as an evening e-mail.  The daily issue is especially important in reaching those patrons who prefer digital media over print media.

The long time historic events in St. Louis provides challenges as these are changing over time and these need to be addressed with the many business and community organizations.  For example, Mr. Siemers came to Rotary from a meeting with the CEO's of BJC, SSM and St. Lukes which had 500 attendees.  The purpose was to discuss how health care is changing and its effect on the area.

The question and answer period revealed that Mr. Siemers had been awarded with a Pultizer Prize for Public Service Journalism.  Erik was a journalism student at the University of North Dakota when a rain storm that froze was followed by a blizzard and the flooding of the Red River that covered three-fourths of the area.  Erik's knowledge of computers permitted him to unite area reports that assisted in the evacuation of flooded areas.  Also, as a native of Minneapolis and a baseball Twins fan he has learned to love the Cardinals but is hopeful the Cards and Twins never meet.

The 50/50 drawing resulted in another win for Ken Schuman, his fourth pick out of the ten that have occurred. What are those odds?

President Garagiola adjourned the meeting promptly at 1:00 p.m.

 

 

 

/%postname%/