Rotary Club of St. Louis – Club 11
Presidential Telegram
BE PROUD TO BE A ROTARIAN
ESPECIALLY A ROTARIAN IN THE ROTARY CLUB OF ST. LOUIS
The Four-Way Test of the things we think, say or do
1. Is it the truth?
2. Is it fair to all concerned?
3. Will it build goodwill and better friendships?
4. Will it be beneficial to all concerned?
On a recent visit to South Carolina, I was fortunate to attend the PGA Championship that week on Wednesday and Friday at the Ocean Course in Kiawah, SC. On Wednesday, about the noon hour, I stopped for lunch and went to pay for my food. Upon paying I noticed the man checking me out had a Rotary pin on his shirt. Turns out the food tent had members of the Rotary Club of Charleston running all the registers. They were doing a fundraiser with all the tips and a small percentage of the food and beverage going to their version of their Welfare Fund. The Rotarian told me they had just turned 100 years old, met at lunch in a historic building of Charleston and had just under 150 members. Amazing. Remember you can meet Rotarians everywhere. Be sure to stop and chat as we are alike in so many ways.
A HUGE SHOUT OUT to Matt Wilson on putting together Life Waters. They have been about to help so many, especially Veterans who have had limb problems through taking them scuba diving. Make sure to watch the video of a recent dive that our club co-sponsored with KMOV. There is a video on KMOV's website that is a can't miss. INCREDIBE WORK
MAKES ME PROUD TO BE A ROTARIAN IN THE ROTARY CLUB OF ST. LOUIS
Rotary Birthdays May 30th – June 5th
Matthew Maddox June 2nd
Denise Wondolowski June 2nd
Ralph Zuke June 4th
Rotary Anniversaries May 30th – June 5th
Bob Hesley 4 years June 1st
Bob Zangas 28 years June 1st
Our Rotary year will be ending soon. This is a perfect time to think about joining a committee. I will tell you from personal experience that you will get so much more out of your membership by being involved with one or even two committees. If you need help with ideas on committees to join, ask one of the Board Members.
Also, a BIG THANK YOU to all of this years Board Members and Committee Chairs. This Club would not be able to run efficiently with out you.
Being a Rotarian‬ means serving your community, networking, making friends, and building international relationships. Through ‪Rotary‬, you have the opportunity to expand your leadership skills and achieve your goals. Get involved in a committee, sit with someone different every week, when ask to serve on as a Board position treat it as a special invitation to not only serve but also enlighten yourself. You will find you will gain much more personally than you can only dream of.‬‬‬‬‬‬‬
Last week were honored to have Colonial John W. Hayden, Jr., the Chief of Police of the St. Louis Metropolitan Police Department. We are always so fortunate to have leaders like Colonial Hayden visit and speak to us. The give us a true insight to their departments. Thanks Colonial, for being a friend to our Club.
This week is our annual distribution of the Community Service Awards. We have 16 recipients this year with a record amount to be distributed. If you only make one meeting this year, make sure to attend this one. There are so many worthy causes this year and it is gratifying to be able to help to many.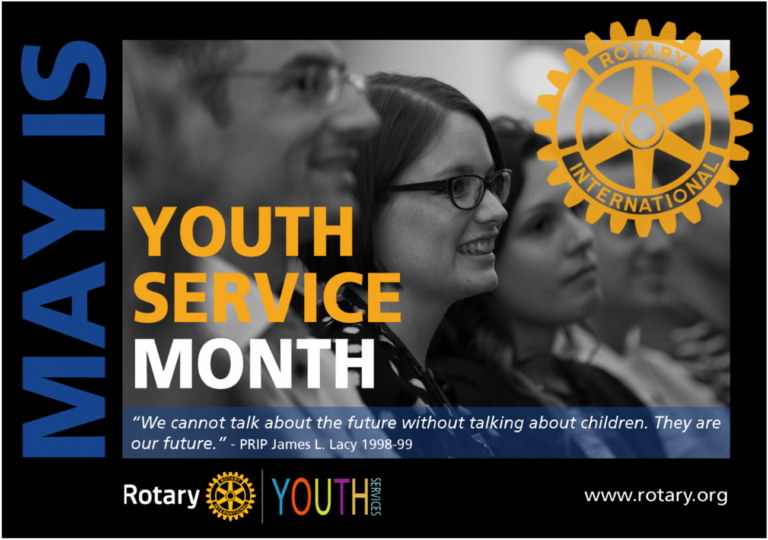 Rotary Foundation Information
Wednesday, May 12, 2021
From the Desk of Linda Puchbauer, District 6060 Rotary Foundation Chair
This Rotary year is fast approaching the end on June 30. Do you have your Foundation donations sent in for credit on this Rotary year? Do you need help in sending in the correct forms so your club members get credit?
I am here to assist with your Foundation questions and needs.
As of May 3 our Annual Fund Share donations from 540 Rotarians was $148,137.42 and our goal is $300,000.
41 Rotarians have donations to Polio $23,913.01
13 Rotarians have donations to the Areas of Focus $4,433.72
8 Rotarians have donations to the Endowment Fund $2,788.21
3 Rotarians have donations to Global Grants $26,720
Thank you to all who have donated thus far and let's keep the Foundation alive with the Motto "Doing Good in The World
As we come out of the COVID 19 this year, let's try to work adding to our membership. If everyone just asks one close friend or business associate, we will be able to grow in 2021.
Pass on information about our club and about Rotary to your friends, send the Pepperbox to them, Like and Share on Social Media. We really do have a great club, let's not be afraid to tell the WORLD.
If you missed last week's meeting or any meeting you can watch the recording of the zoom presentation by clicking on the link in the Pepperbox or the Club 11 Website. Blog (rotarystlouis.org)
We are continuing to work to make the zoom presentations better every week. Please let Joan know if you have and suggestions and she will pass them on to the MAC who is handling the production of the video.
ZOOM BROADCAST WILL CONTINUE UNTIL FURTHER NOTICE FOR THOSE THAT CANNOT MAKE THE MEETINGS IN PERSON.
READ THE PEPPERBOX
PLEASE CONTINUE TO WORK AT BEING HEALTHY DURING THESE TRYING TIMES AND ALWAYS DO WHAT YOU THINK IS GOOD FOR YOU AND YOUR FAMILY.
ESPECIALLY A ROTARIAN IN THE ROTARY CLUB OF ST. LOUIS
Finally, if you have questions, concerns, or ideas regarding Club 11 please contact either me or our office
My e-mail is:
Kent1055@att.net
Pepperbox 5-31-21
Rotary Club of St. Louis
President Kent Steinbrueck
2020-21