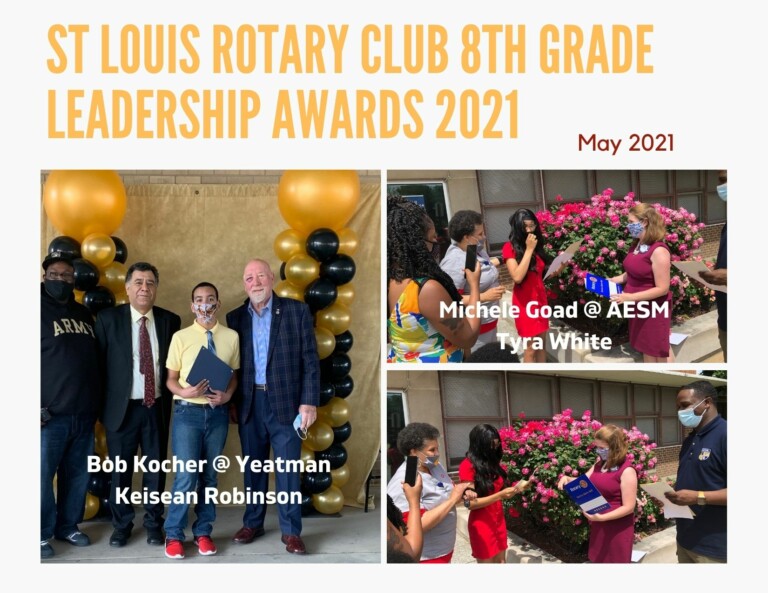 Our eighth grade award presentations began on Friday, May 14th @ Yeatman Middle School. The award was presented to Keisean Robinson by Past President Bob Kocher.
Michele Goad made two presentations on Friday, May 21st at Gateway Middle where Joshua Edward received the award. Michele then went to AESM and presented the award to Tyra White.
We will be able to share the video that Gateway Middle made soon!
Thank you Thao Dang-Williams and Maggie Hooks for the Webster University scholarships that are a huge part of this program. Both of these ladies are members of Club 11.